Another raucous Mardi Gras is behind us, and cats across the globe reveled in the excuse to indulge in nip, sparkly beads, lots and lots of stinky goodness, and my oh my oh my, one whopper of a morning after.
These are their stories.
=
But there's always a holdout: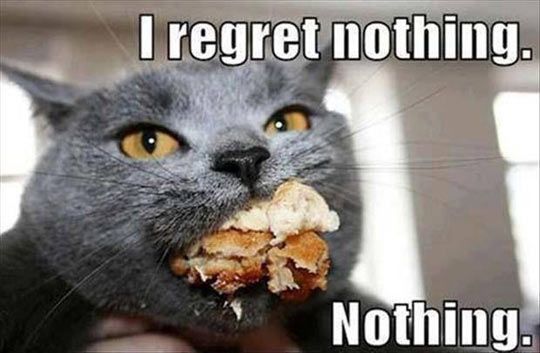 He probably eats meat on Fridays, too.
Category: Featured, Last Week, zzz Previous 3 cat articles
Mousebreath Magazine is an award-winning online magazine that celebrates cats and the cat-centric lifestyle. Editor Karen Nichols is a popular conference speaker and writer, whose current project is The Cat Scout Handbook. She is also the denmaster at CatScouts.com.