Hi evrybuddy, Skeezix heer.
If you know me, you know St Patrick's Day is my favorite holiday of the yeer even tho you have to ware green, wich isn't my favorite color. It's only a munth until the Big Day, so don't delay figuring out whut green stuff to ware so you don't git pinched.
This week, I've got 13 ways for you to ware the green and look marveluss at the same time. Evrything is handcrafted, not sum made-in-China krap. Klik any foto for perchase info.
This hand-felted green hat is vary festive and sporty. I garuntee you'll git mistaken as a lepperkawn if you ware this grate hat!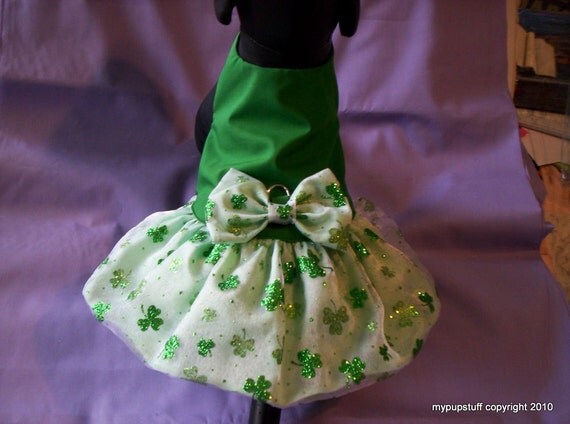 OMC! This grate dress is organza with GLITTER SHAMROKS!!!! So if you want to dress up reely fansy, this is the St Patrick's Day dress for you!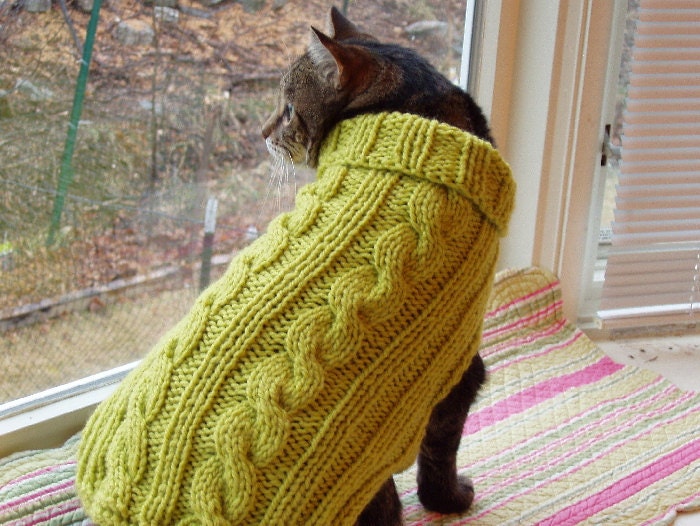 This green cable knit sweater looks like something from the Aran Isles. Made of 100% wool, it will keep you warm against the winds that blow across the Irish Sea. (Other shades of green are available.)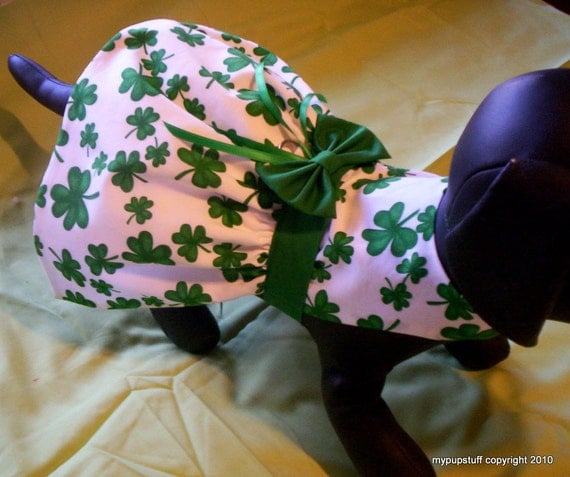 This EZ care dress is made of cotton. So if you spill muther's milk on it, you can stik it in the washing masheen and it will be as good as new!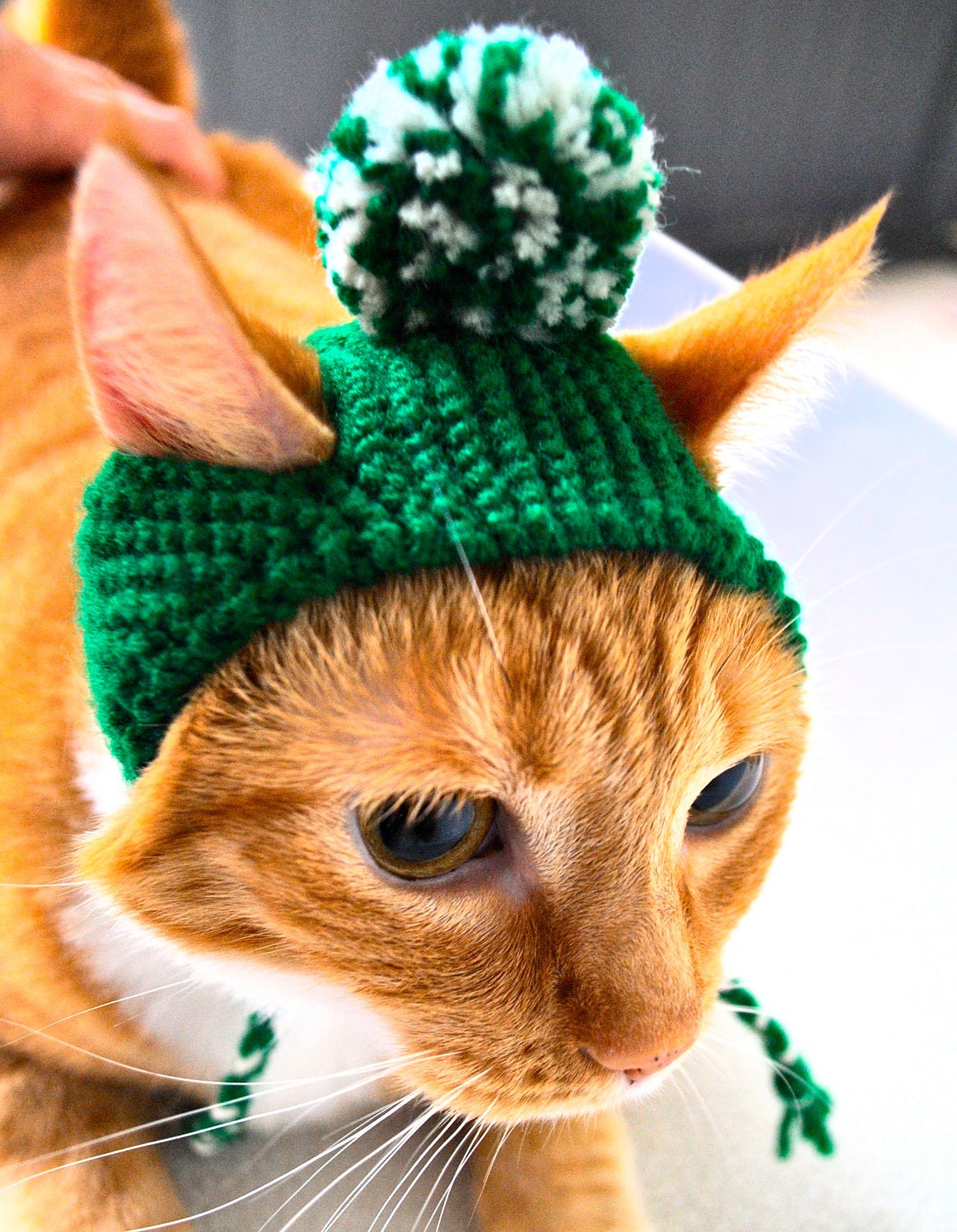 Buck tradition with this festive pom pom cap!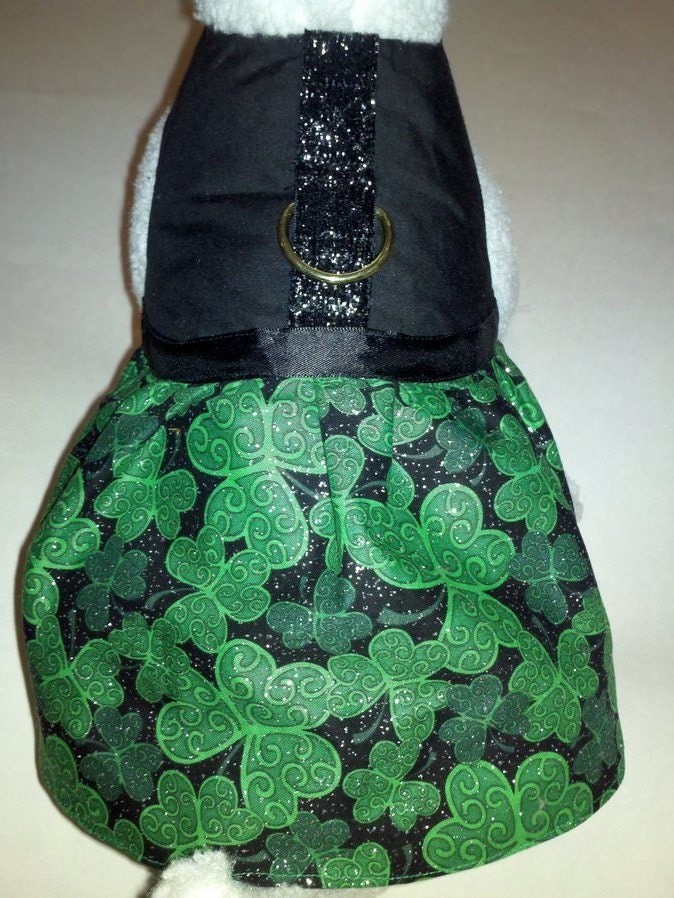 This dressy harness will charm every lad and lassie you encounter.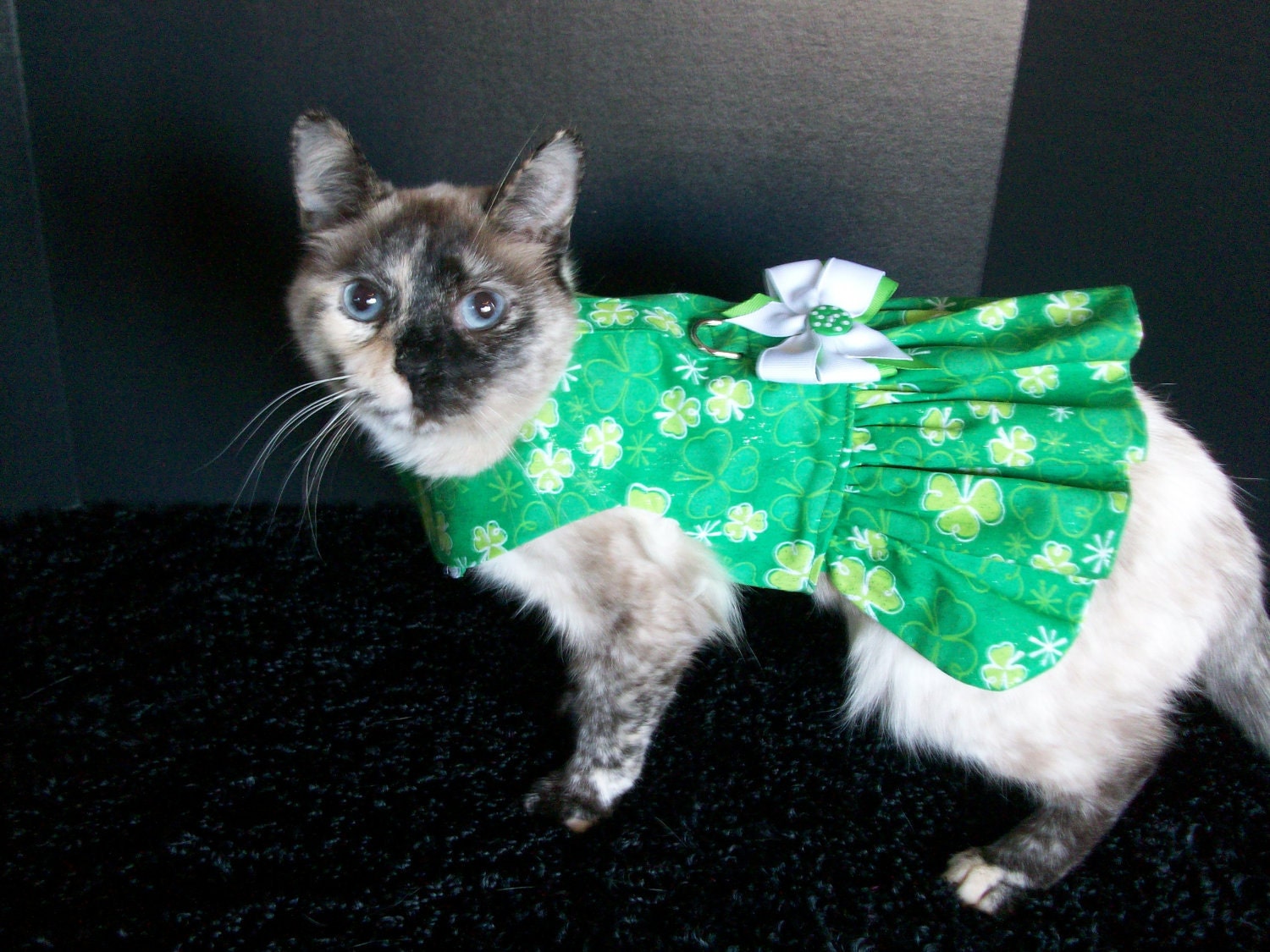 You'll be dancing a jig in this flirty St Patrick's day dress!
Who could rezist kissing you win yer waring this "Kiss Me I'm Irish" dress?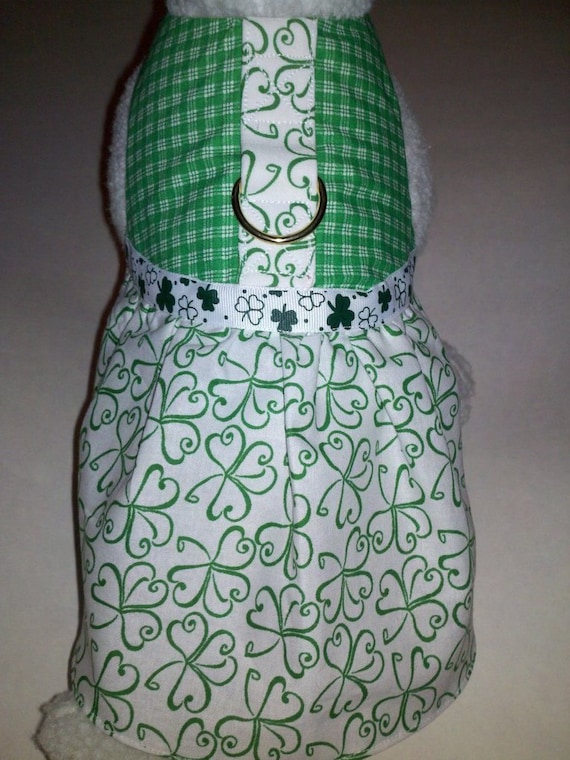 Here's another harness dress so you can celebrate in style!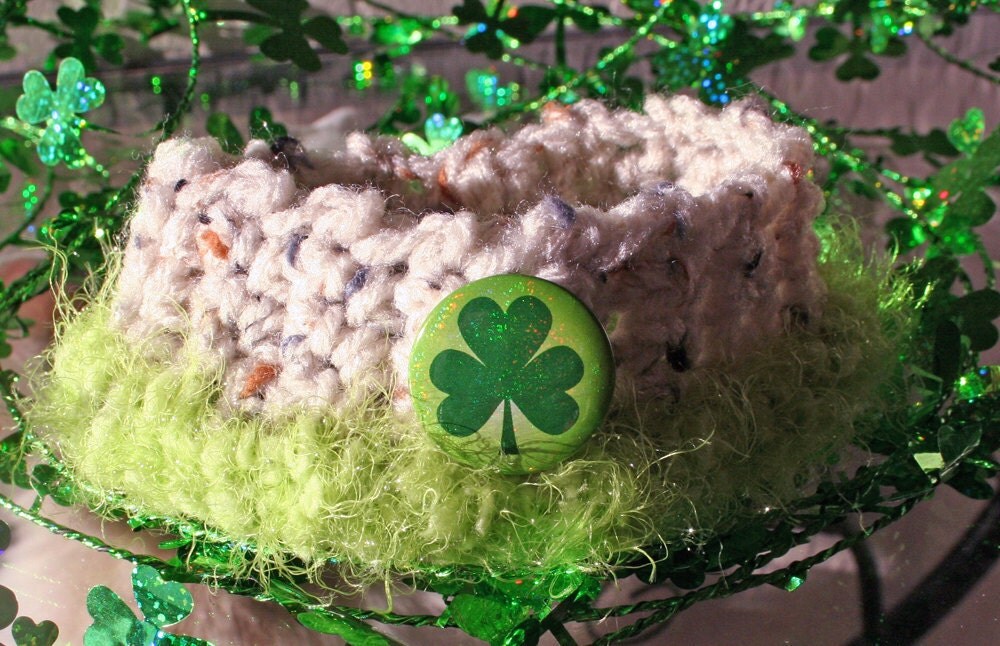 This St Patrick's Day Calvin Collar looks like a nit I saw in a shop in Galway. Proceeds help sponsor cats at Best Friends Animal Sanctuary.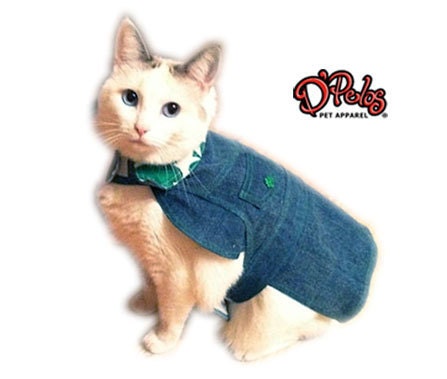 Check out the lining in this kyoot kyoot kyoot shamrock coat with shamrock lining!!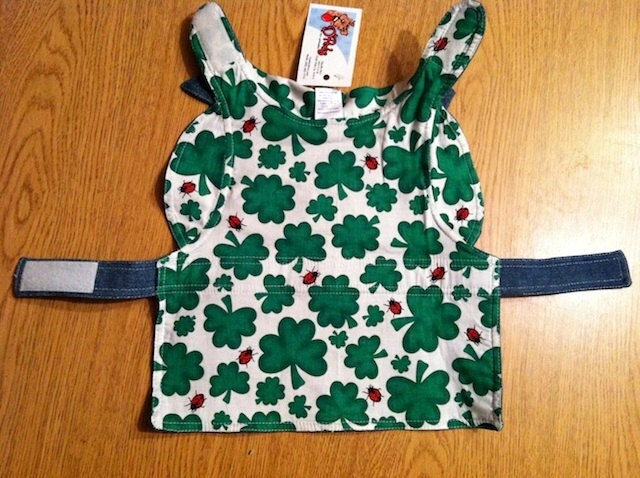 Many cats find it easier to celebrate if they ware just a bandana. This one will do the trik and keep you frum gitting pinched.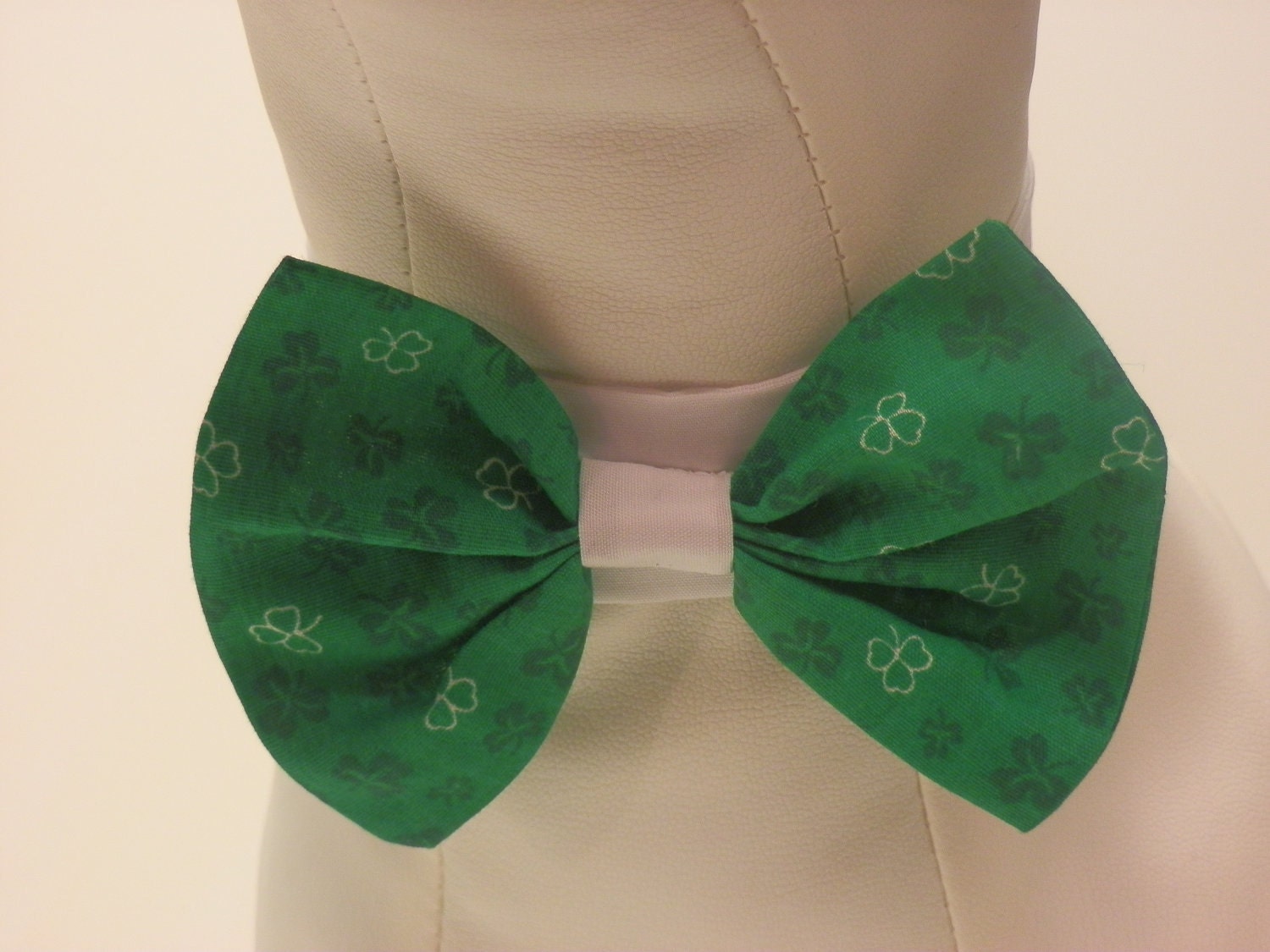 Dress up yer look with a sporty bow tie!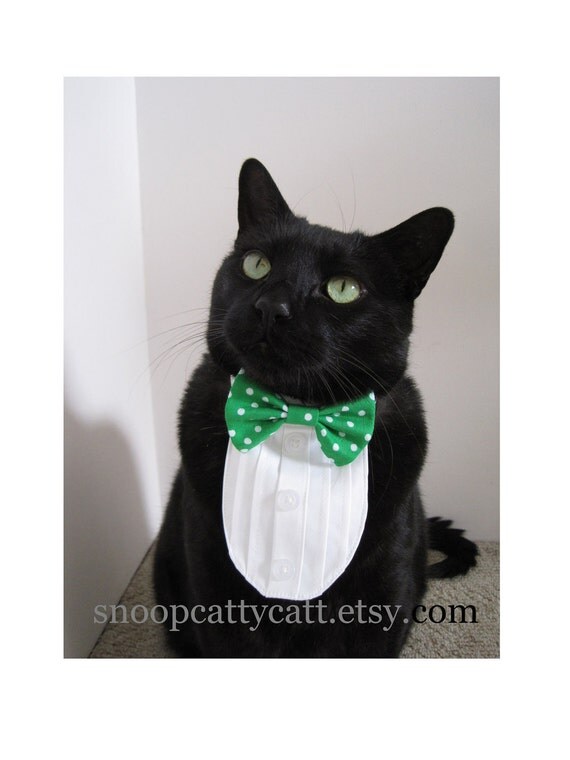 Or go compleetely formal with a tuxedo! You can pik yer own bow tie print, wich inkloods this poka dot green print, a shamrok print, or duzzens of other kyoot colors and prints.
So, the days are counting down! Will you be all greened up on St Patrick's Day so you don't git pinched?
Please follow and like us:
Category: Featured, Feline Fashion, Skeezix the Cat, Thursday Thirteen
Skeezix the Cat -- also known as the Feline Fashionista -- has been blogging daily since March of 2005 when he was six months old. His doppelganger, Flat Skeezix, has traveled to Ireland, England, Ohio, Michigan, the Chuck Erreca Rest Stop on I5, New York, Florida, Missouri, and has been a guest of Sarge Charlie and Auntie Bee on several Carribean cruises. Skeezix loves show tunes, and counts among his idols Judy Garland, Barbra Streisand, Liza, Bernadette Peters, Jacqueline Kennedy, Audrey Hepburn, Grace Kelly, Liberace and Elton John. His "special" friend is
Daisy the Curly Cat.