If you're looking to catify your crib, here's an inexpensive way to do it. These prints by Australian artist Karsten Thomsen are colorful, whimsical, and just plain fun. Even better are her detailed descriptions of the creative process and inspiration for each work… drop by her Etsy shop and explore!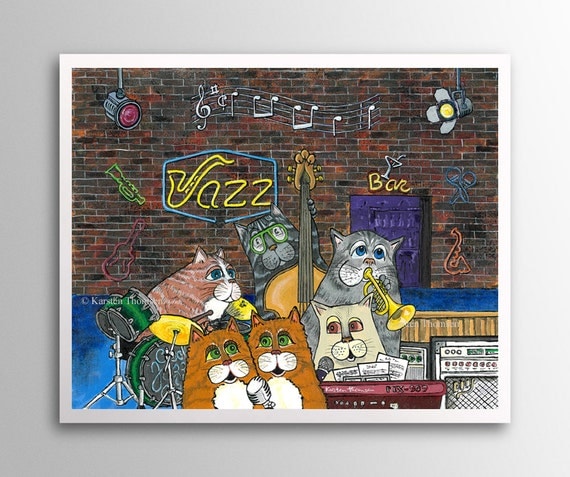 The images are printed on heavyweight archival fine art paper with pigment inks. Click any image for purchase info.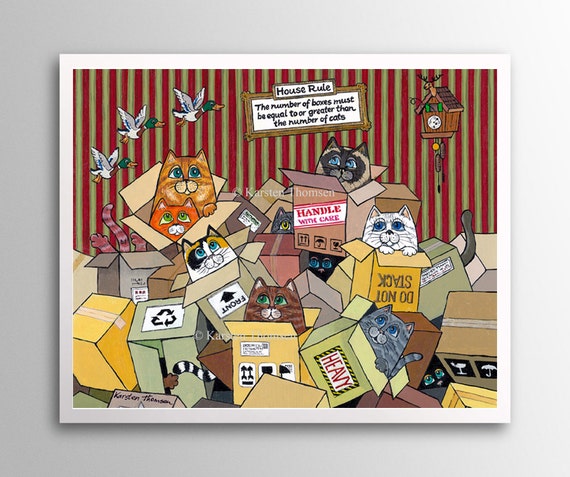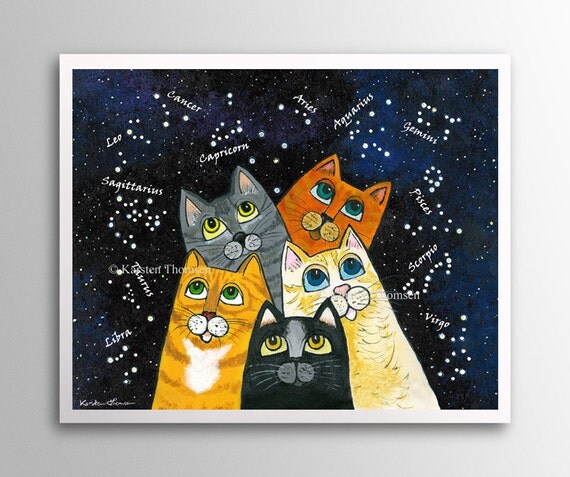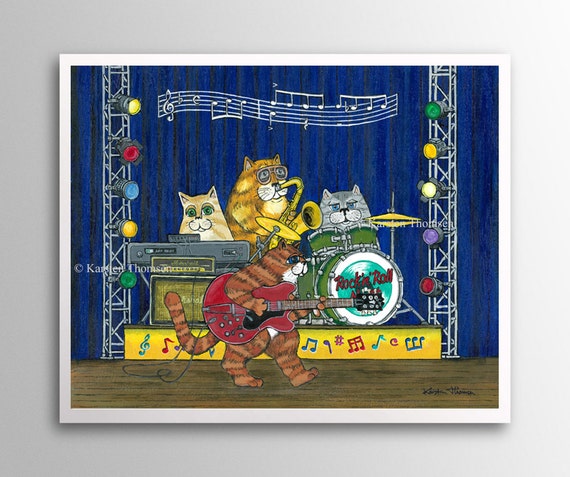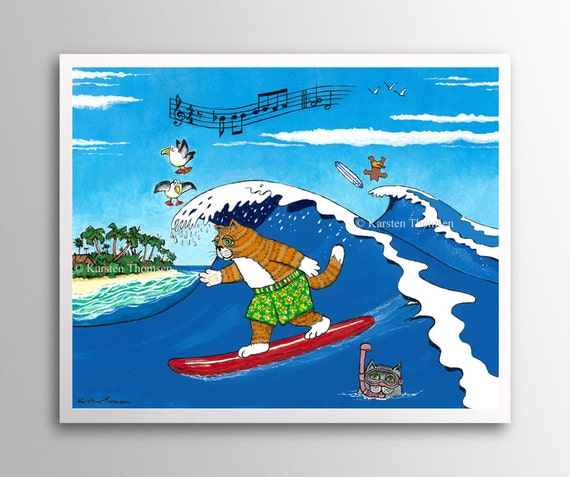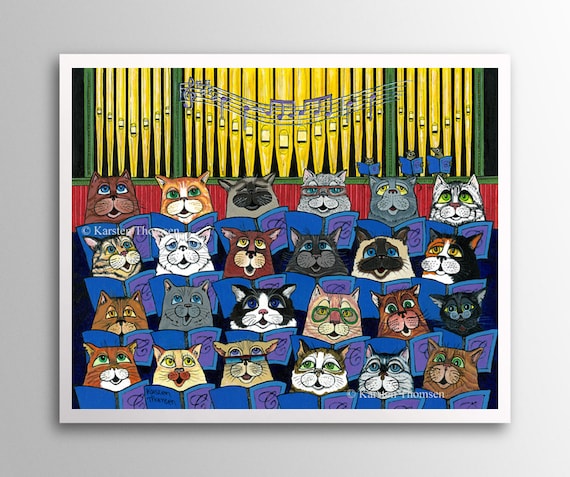 Category: Uncategorized
Mousebreath Magazine is an award-winning online magazine that celebrates cats and the cat-centric lifestyle. Editor Karen Nichols is a popular conference speaker and writer, whose current project is The Cat Scout Handbook. She is also the denmaster at CatScouts.com.