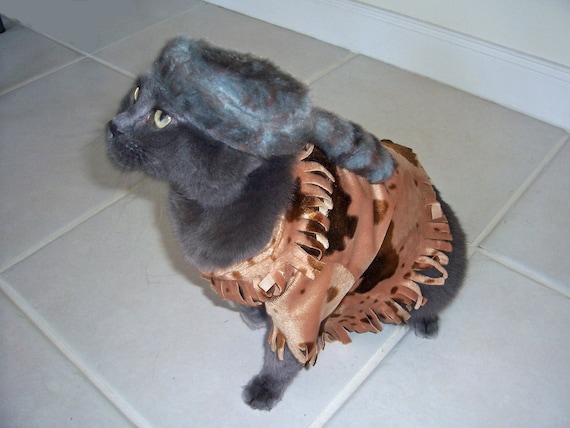 With only a couple of weeks until Halloween, it's a race to see who can find the best costume! For today's Thursday 13, we present an eclectic mix of cat costume wear, from Daniel Boone to Jaws. Click on any image for purchase info.
Many of these selections are unfussy, easy for most any cats to wear, even those who hate costumes.
Which is your fave? We're leaning toward Daniel Boone….
Category: 0 - Featured, Lifestyle, Thursday Thirteen
Fatal error
: Call to undefined function wp_related_posts() in
/home/content/69/7728469/html/wp-content/themes/wp-ellie204/single.php
on line
67