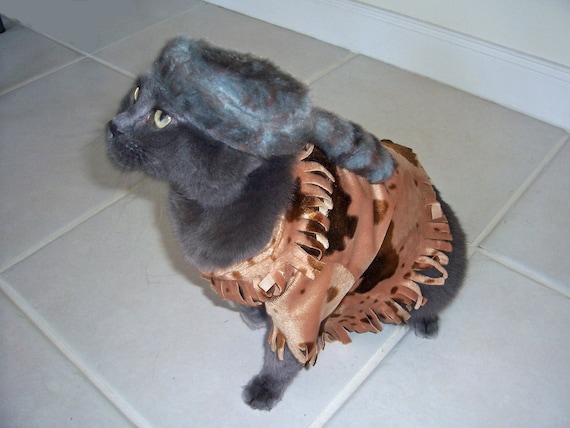 With only a couple of weeks until Halloween, it's a race to see who can find the best costume! For today's Thursday 13, we present an eclectic mix of cat costume wear, from Daniel Boone to Jaws. Click on any image for purchase info.
Many of these selections are unfussy, easy for most any cats to wear, even those who hate costumes.
Which is your fave? We're leaning toward Daniel Boone….
Category: 0 - Featured, Lifestyle, Thursday Thirteen
Karen Nichols
is a Pet Industry Influencer, Publisher and Multimedia Designer in the San Francisco Bay Area. She has over 15 years of experience in the Internet Industry as a User Experience Analyst and Interaction Design Consultant. She's blogged professionally for nine years, and is a respected expert in social media, web analytics, online branding and Wordpress design and development. She's a popular speaker at pet industry conferences. In 2013, she won the BlogPaws social media awards for Best Cat Blog and Best video. In 2012, Karen won the Best Blog Design award for SkeezixTheCat.com. She was one of seven finalists in the national Purina Cat Chow Correspondent search in 2010. She has been a spokesperson for Friskies and judge of the 2012 "The Friskies" video contest, and a juror for the Internet Cat Video Festival. Karen is a member of the Cat Writer's Association, Women in the Pet Industry, the IAABC, The Interactive Design Association and the North Bay Multimedia Association.