Unique and Memorable Christmas Cat Costumes are hard to find… unless you shop at Mousebreath's Holiday Gift Guide for Cats!
I just LOVE the Holiday Elf Hood Cat Costume above. It is both unique and memorable. I meen, anybuddy who sees you waring that will have that image bernd in thare retinas until New Years!
If you love red velvet and fur (who duzn't?), the ensombul below could be the kyootest outfit I've seen in a wile. Purrfect for waring win yer going out to look at Krissmiss lites!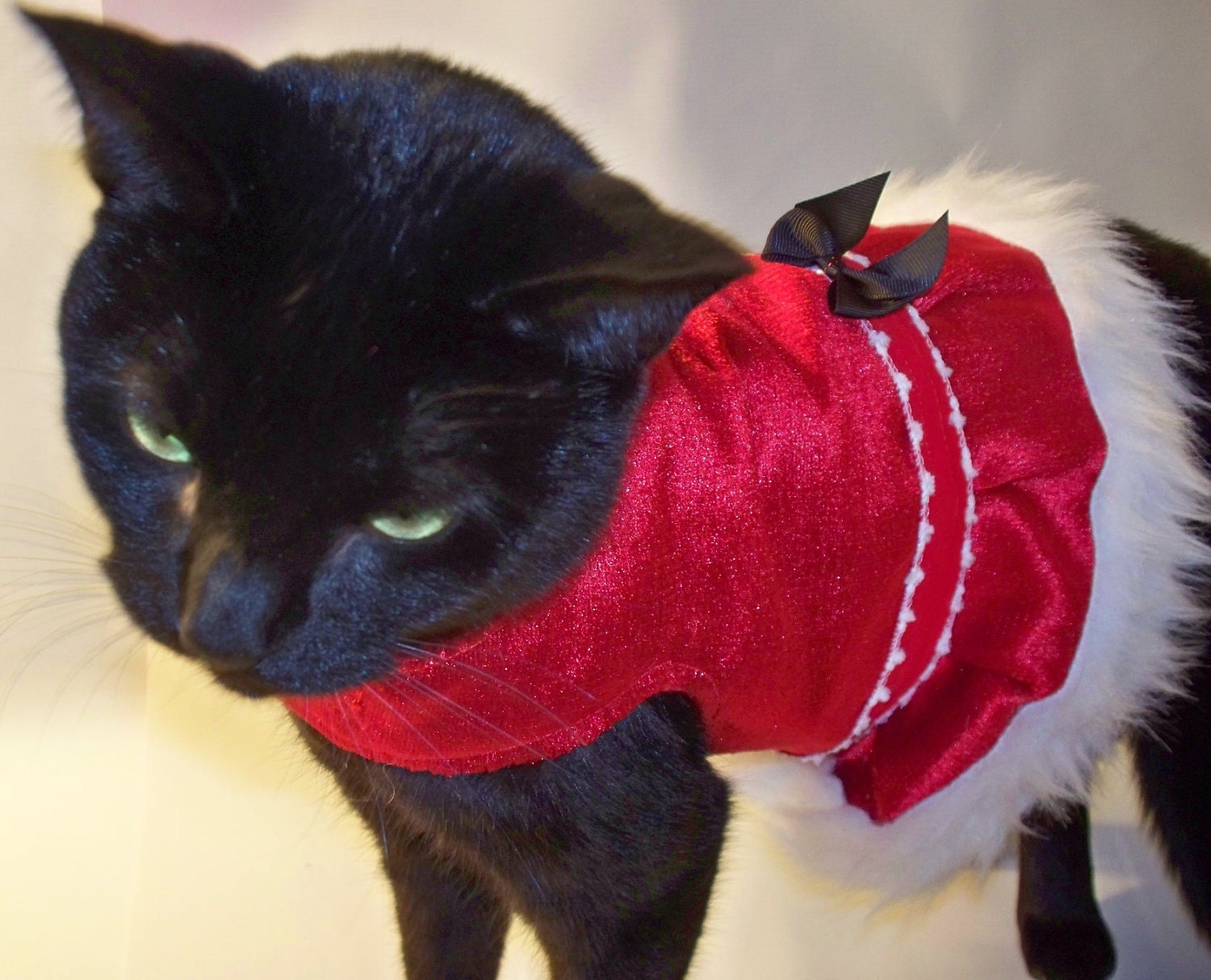 For sumthing a little more tradishunul, this Santa hat is one that yer frends and famly won't furget. Yoo'll wunt to ware it for yeers to come!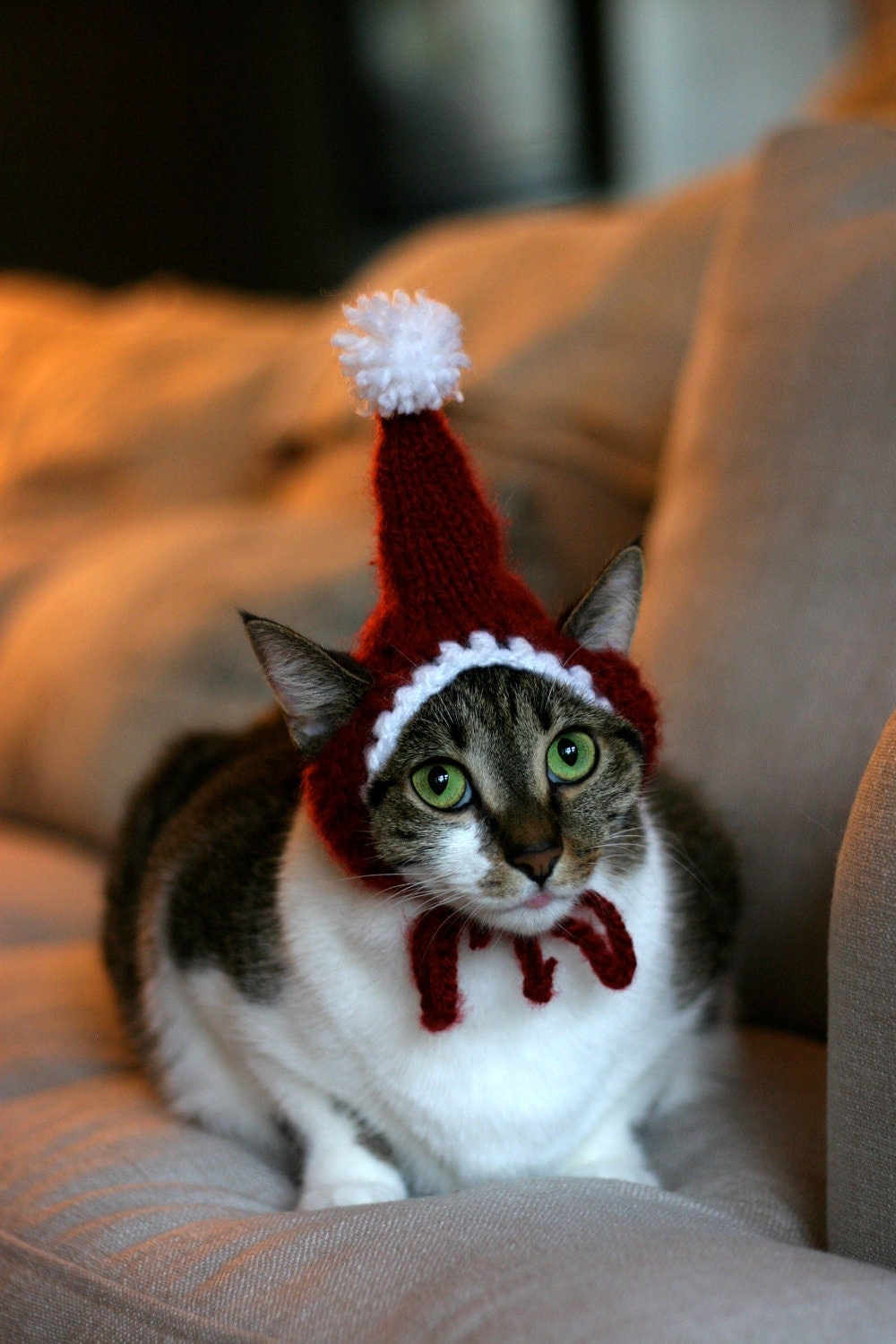 Where to Shop for Christmas Cat Costumes
All of these kyoot owtfits are feechered in Mousebreath's Holiday Gift Guide. The Mousebreath elfs add new products to the gift guide evry single day, so check back offen!
Category: 0 - Featured, It's the Holiday Season
Skeezix the Cat -- also known as the Feline Fashionista -- has been blogging daily since March of 2005 when he was six months old. His doppelganger, Flat Skeezix, has traveled to Ireland, England, Ohio, Michigan, the Chuck Erreca Rest Stop on I5, New York, Florida, Missouri, and has been a guest of Sarge Charlie and Auntie Bee on several Carribean cruises. Skeezix loves show tunes, and counts among his idols Judy Garland, Barbra Streisand, Liza, Bernadette Peters, Jacqueline Kennedy, Audrey Hepburn, Grace Kelly, Liberace and Elton John. His "special" friend is
Daisy the Curly Cat.