OK, I admit it: It doesn't take much to make me go SQWEE! But I sqweed all over these adorable cat items from Tanmade on Etsy. They are inexpensive and oh-so sqweelicious.
The brooches are what first caught my eye. With an eagle-eye for detail, each is a little handmade work of art sure to generate compliments and fits of jealousy from everyone who sees them: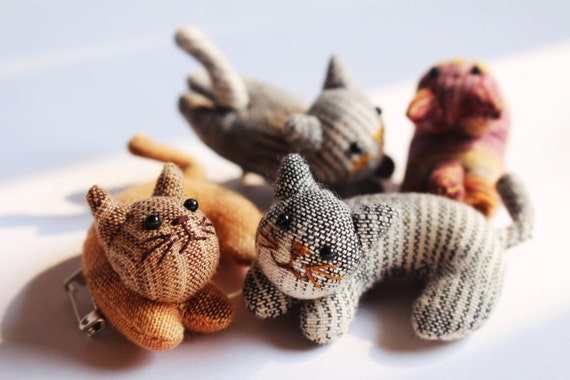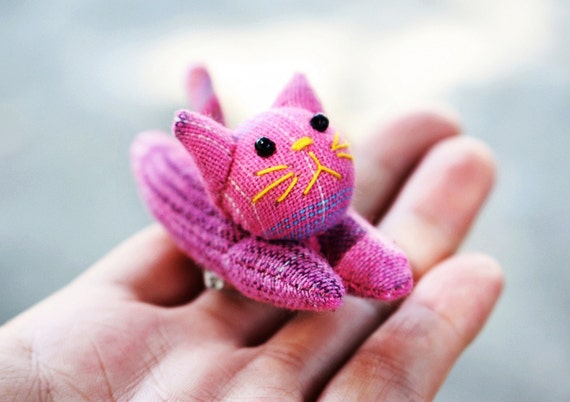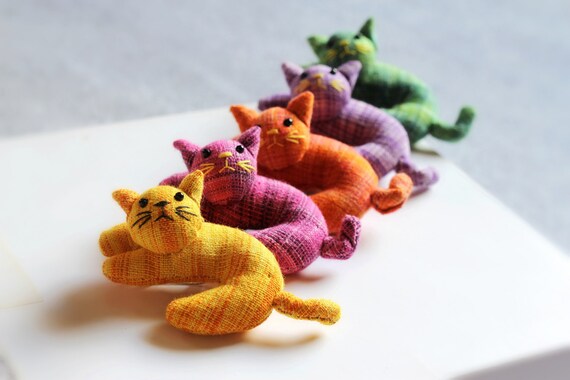 You can buy FIVE cat brooches for $23.90, in your choice of a curved or straight body style.
---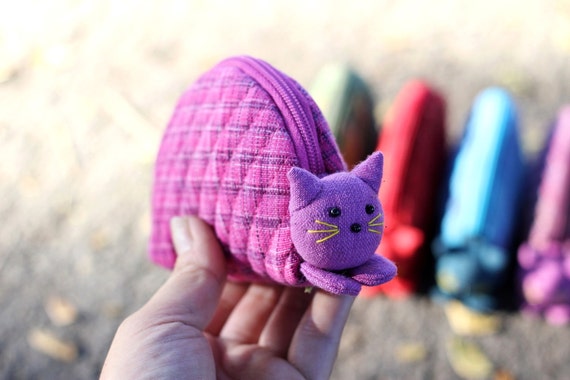 One cat coin purse is $12.90. Better yet, you can buy a set of FIVE for $48.90. (Great party favors, dontcha think?)
---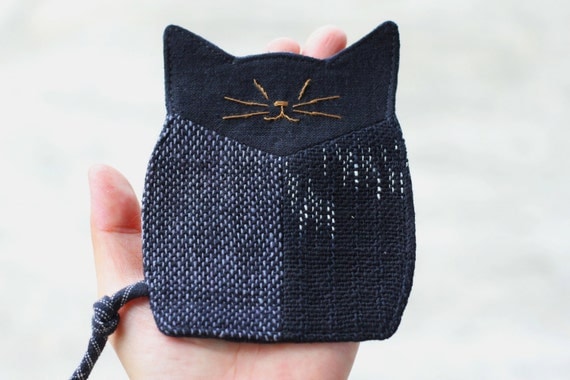 Need coasters? You can buy a pair of 'em for $10.90.
---
Tan is a Thai university student and craftsman whose part time job is helping, making, sewing, and selling crafts for his family. He's been crafting since high school and has both a passion and aptitude for art. He's gotten phenomenal reviews for his top-notch customer service and product quality on Etsy. And, he has many more products in his shop featuring other cute animals, including bunnies, elephants and dogs. (But don't hold the dog thing against him…!)
Category: Art & Crafts, Featured, Last Week, Lifestyle, zzz Previous 3 cat articles
Mousebreath Magazine is an award-winning online magazine that celebrates cats and the cat-centric lifestyle. Editor Karen Nichols is a popular conference speaker and writer, whose current project is The Cat Scout Handbook. She is also the denmaster at CatScouts.com.