Matou en Peluche means "Plush Tomcat" and under this banner Sam Battersby produces original drawings, cards, posters, prints and badges, mostly with felines front and center. (Click any image below for purchase info.)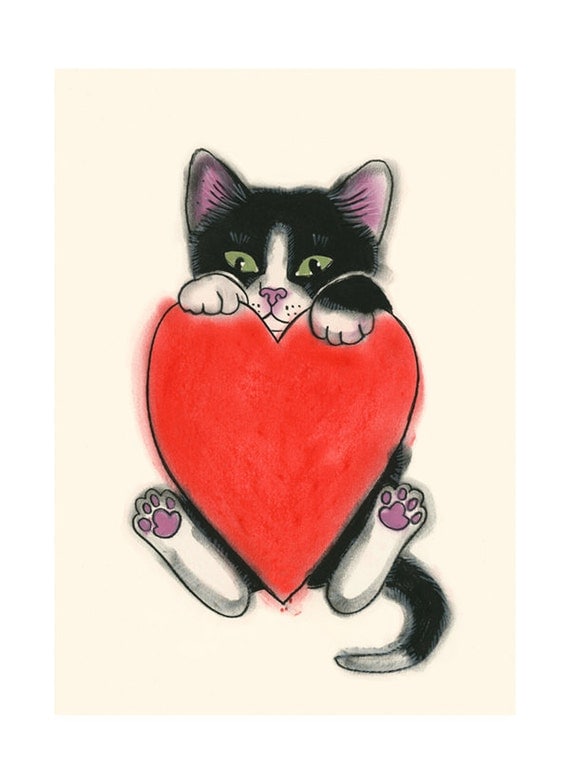 He's a genius at capturing catitude, and his prints are so affordable you'll be tempted to buy out the store! Just $6.50 for a 4×6″ print, and if you buy three you get the 4th free.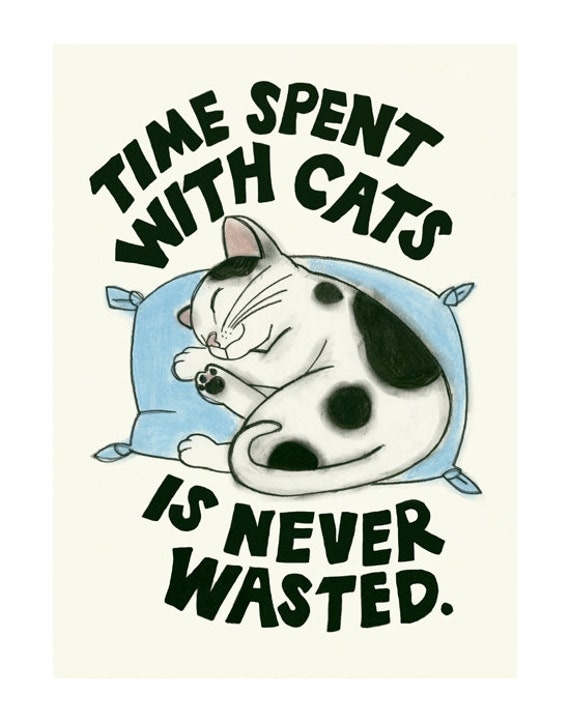 Is there a cat owner alive who doesn't recognize this look?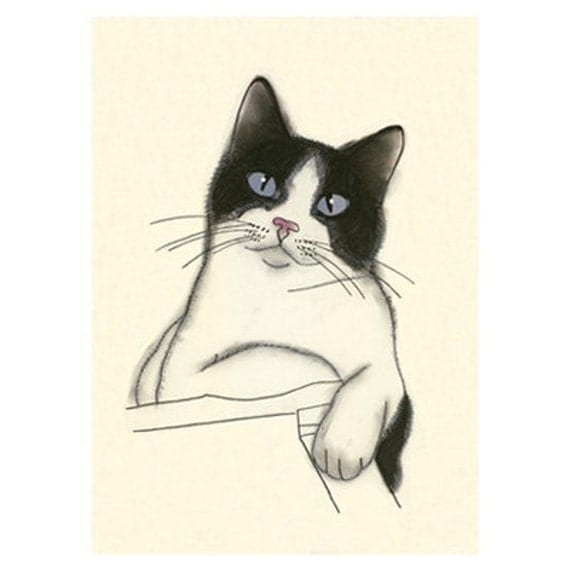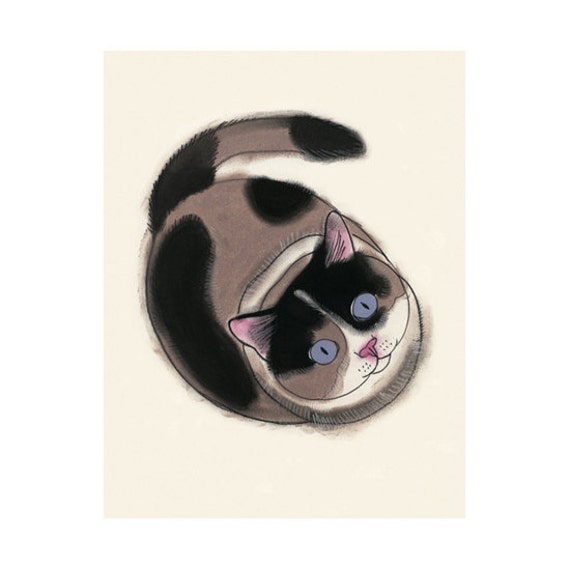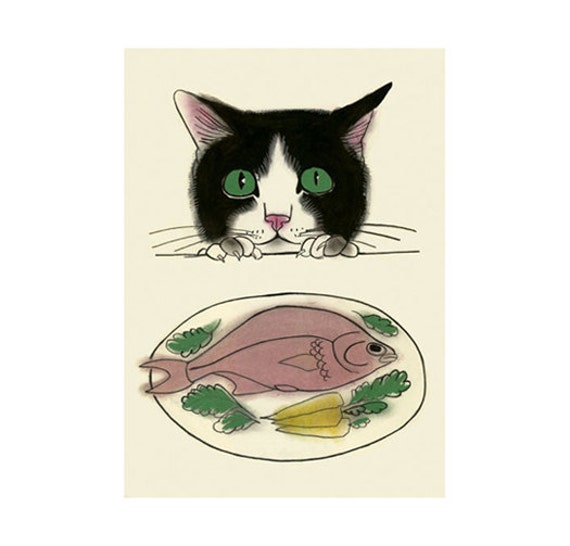 And he will do custom pet portraits for just $55. Such a deal!
You'll find his gorgeous gallery on Etsy — and I dare you to walk away empty handed!

Please follow and like us:
Category: Art & Crafts, Featured, Last Week, zzz Previous 3 cat articles
Mousebreath Magazine is an award-winning online magazine that celebrates cats and the cat-centric lifestyle. Editor Karen Nichols is a popular conference speaker and writer, whose current project is The Cat Scout Handbook. She is also the denmaster at CatScouts.com.