There's brrrrrr coming, and you'd better be ready! Today we've got 4 whimsical cat caves to keep you toasty, each hand crafted of natural wool by Yuliya Kosata of the Felt Field shop on Etsy.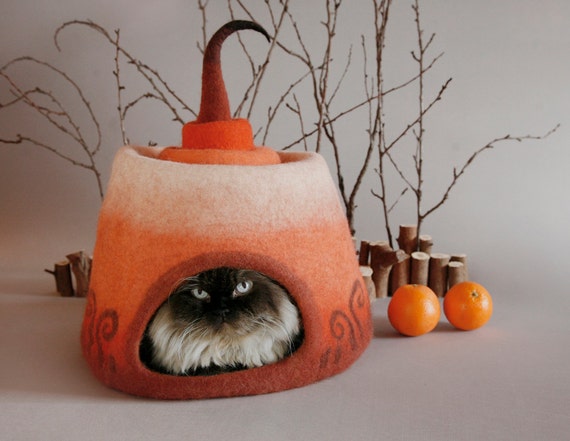 This one-of-a-kind pumpkiny cat cave is crafted of felted wool in Autumn colors. Purrsonally, I think it would be purrfect for an orange tabby or a calico cat. $140.
---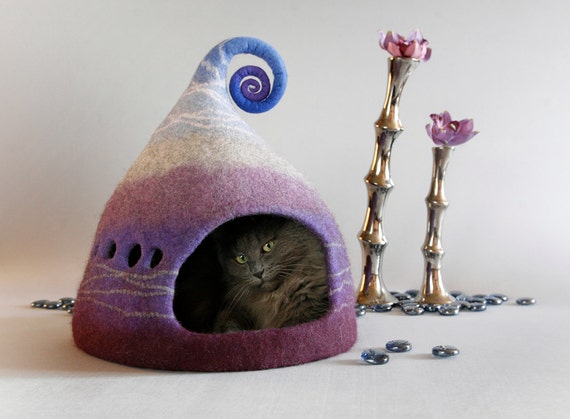 This elfin cave has peep holes on the side to facilitate playing and swatting. Made of natural wool in many shades of sky blue, lilac and purple, gray and white. This mancat mancave is not only beautiful but eco friendly and comfortable as well. $150
---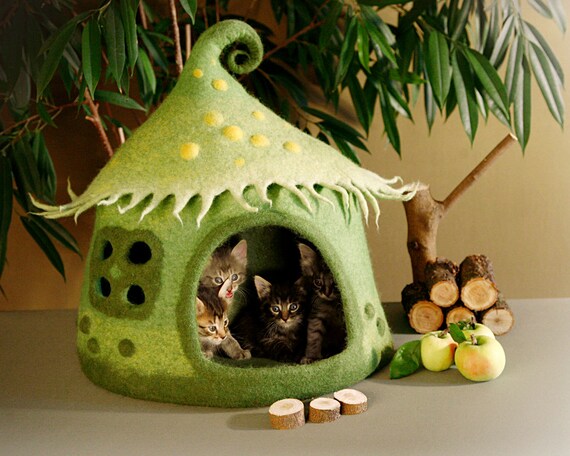 This hobbit habitat does NOT come with those cute widdle kittens inside. Yep, I has a sad, too. $240.
---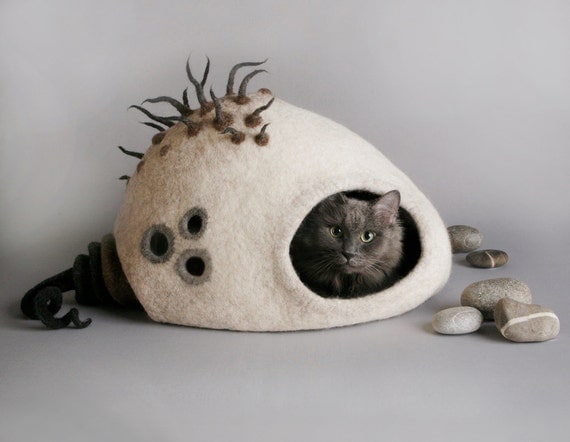 This cat cave could inspire all sorts of cocktail party chatter: What the hell IS that? I think I may have seen one with the Red Lectroids when I watched Buckaroo Banzai. I think this one is going on my Christmas list. $190
---
This last one is a bonus — I just couldn't resist showing off these elf slippers. 100% natural wool, and they just might endow you with magical powers. $50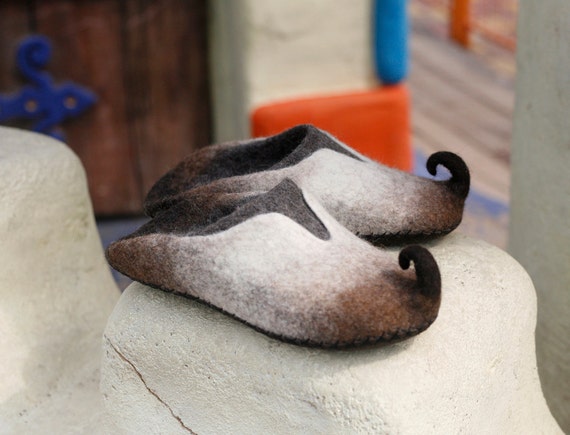 Category: Art & Crafts, Featured, Last Week, Lifestyle, zzz Previous 3 cat articles
Mousebreath Magazine is an award-winning online magazine that celebrates cats and the cat-centric lifestyle. Editor Karen Nichols is a popular conference speaker and writer, whose current project is The Cat Scout Handbook. She is also the denmaster at CatScouts.com.