Kids today! Probably wouldn't know an embroidery hoop from a garter belt. But seeing one immediately transports me to 7th grade summer school, when one of our home ec projects was learning to embroider a flour-sack kitchen towel. My fingertips were pincushions as I mastered French knots and the lazy Daisy stitch. 90% of my lifetime embroidery output was produced that summer. And this post has nothing to do with embroidery. Just the hoops. One of my bucket list items is to master textile art. It is a medium I haven't experimented with, but given the number of Pinterest pins I've amassed on the topic, it is a bit of an obsession. So I was enchanted when I stumbled upon
Box Room Bazaar
on Etsy. The artist, Sharon, hand paints critters onto calico, sews them onto linen, and frames each work with a UK-made embroidery hoop.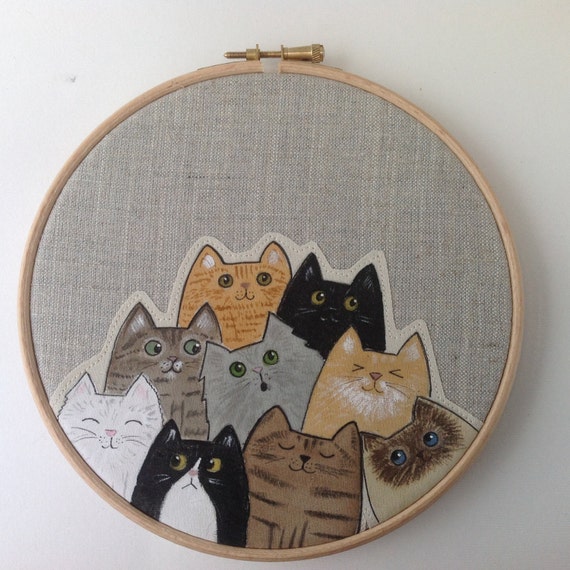 And she will do custom portraits! A custom portrait in a 7″ hoop will run just under $45. Non-custom are less, and 4″ hoops that start at around $22 are available.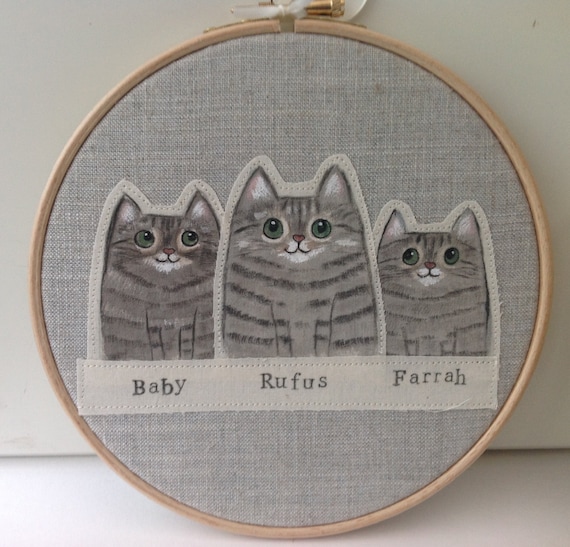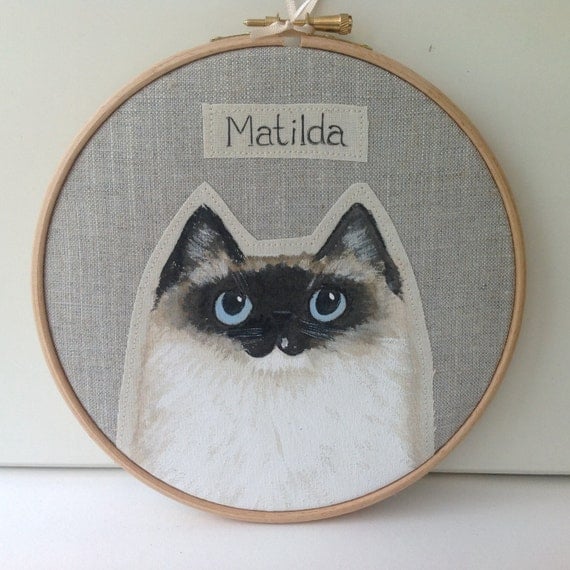 Are they cute, or what? Sharon lives in a cottage in central England with her family and a couple of rescue dogs  She works part time as a teaching assistant in a nearby primary school, but her heart is with her animal art. This colorful work in a 5″ hoop is $16.79: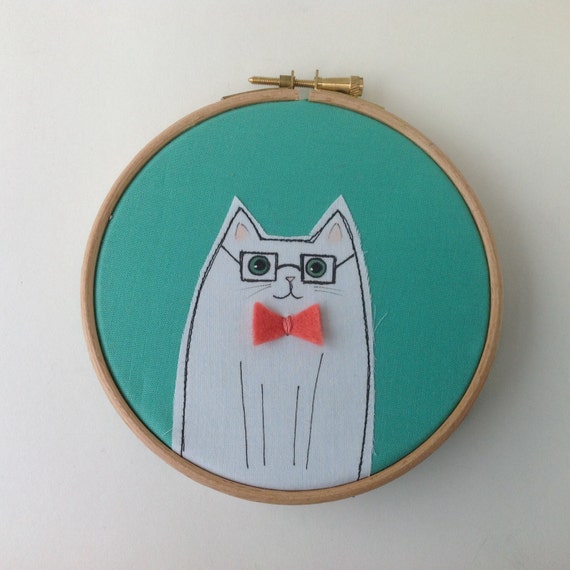 And any day is a nice day for a white wedding, dontcha think?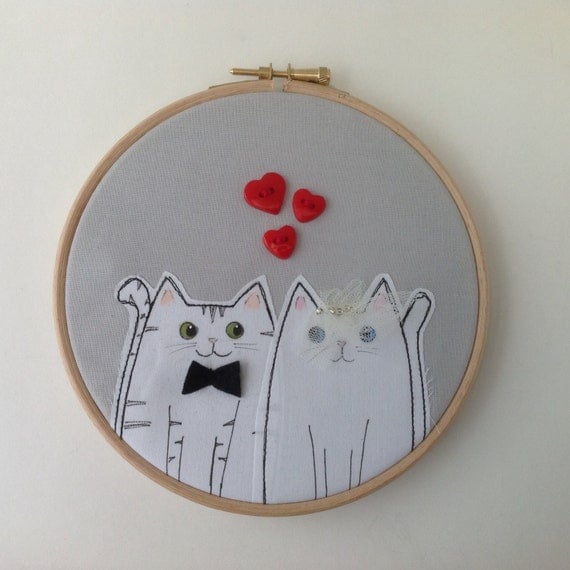 Check out her shop on Etsy
and meet the rest of her menagerie!
Category: Art & Crafts, Featured
Mousebreath Magazine is an award-winning online magazine that celebrates cats and the cat-centric lifestyle. Editor Karen Nichols is a popular conference speaker and writer, whose current project is The Cat Scout Handbook. She is also the denmaster at CatScouts.com.