Can you call yourself a Cat Lady if you don't own at least one Laurel Burch accessory?
These Laurel Burch cat scarves are 100% silk, and generously sized. Most are from the 80s, before Laurel Burch mania really hit. Best of all, they won't cost you many cat treats – they range in price from about $18-$30.
How can you resist? Click any image for purchase info.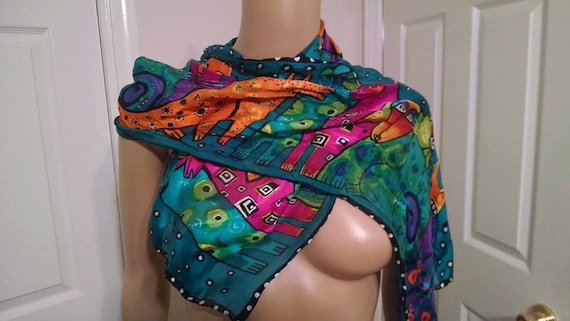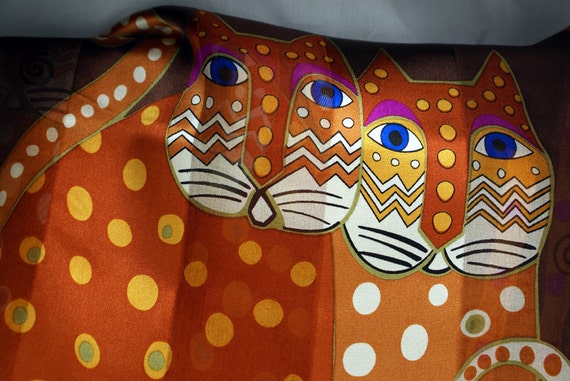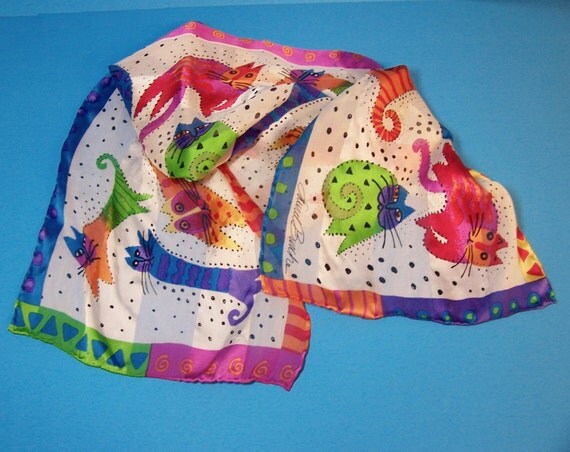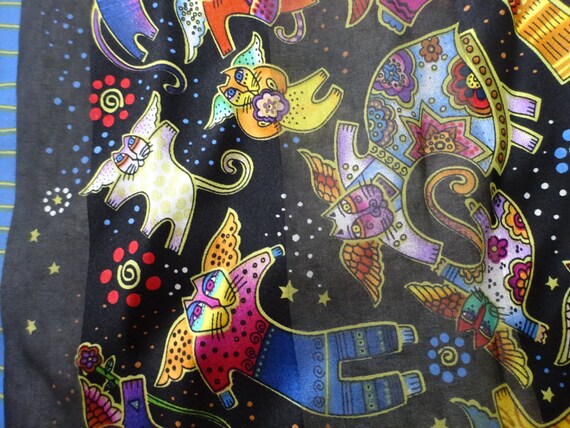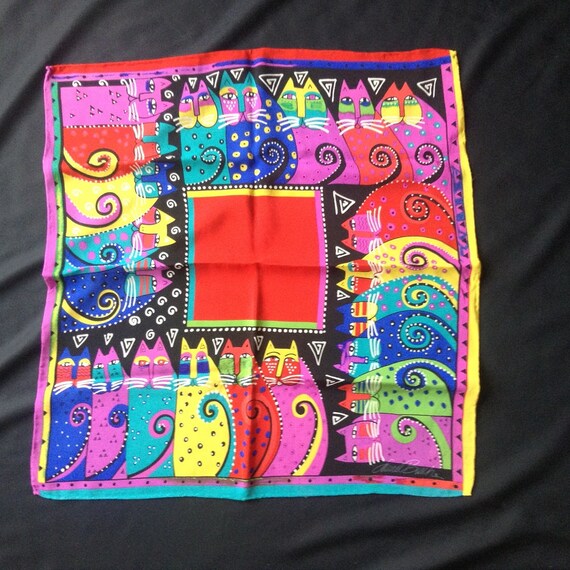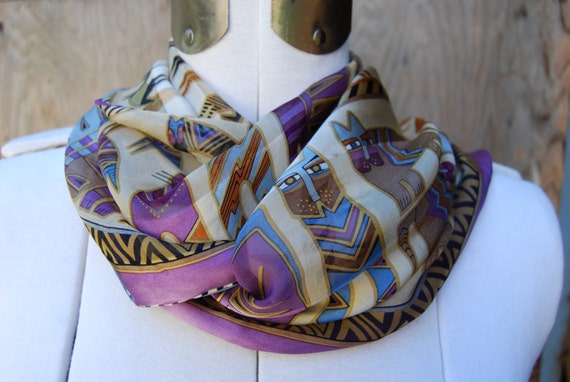 Category: Cat Lady Fashion, Featured, Last Week, zzz Previous 3 cat articles
Mousebreath Magazine is an award-winning online magazine that celebrates cats and the cat-centric lifestyle. Editor Karen Nichols is a popular conference speaker and writer, whose current project is The Cat Scout Handbook. She is also the denmaster at CatScouts.com.