St Patrick's Day is nearly upon us, and ya don't wanna be pinched for lacking Irish spirit, do ya? Here are 10 ways to get a wee bit o' Irish in ya… click any photo for purchase info.
---
Got Shades?
$13 to look like Elton McJohn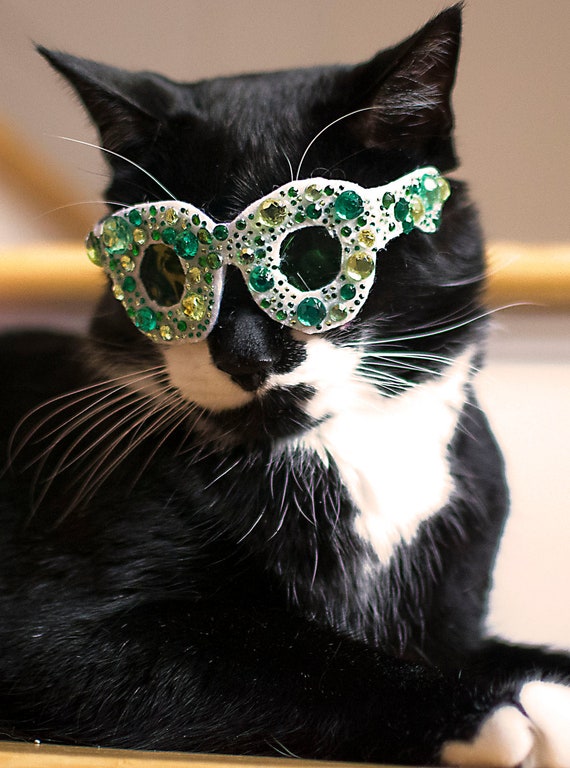 ---
Cute Cat St Pat's Thingies
$15- set of 2
I'm not sure exactly what you'd do with these ornaments, but geez, they're awfully cute.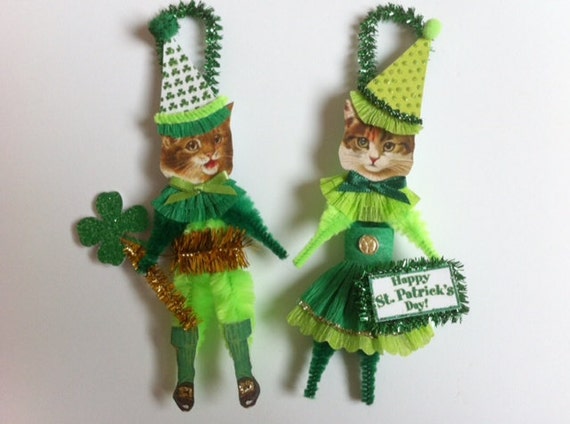 ---
St Patrick's Day Cat Sweater
$16, Choice of Dark or Light Green, asst sizes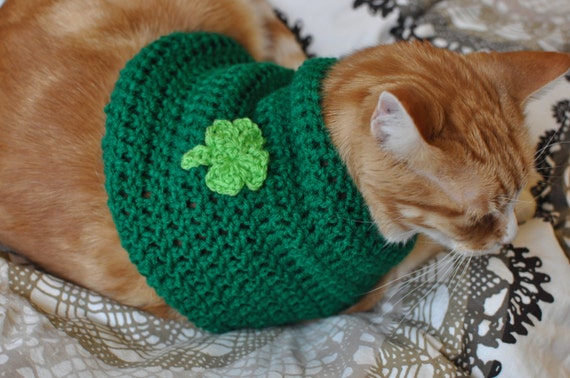 ---
McPatrick Cat Button/Magnet
$4.00 Straight from the Dingleberry Peninsula!
---
Lucky Charm Calvin Collar
$7.50 Nobody rocked the orange and green quite like Calvin.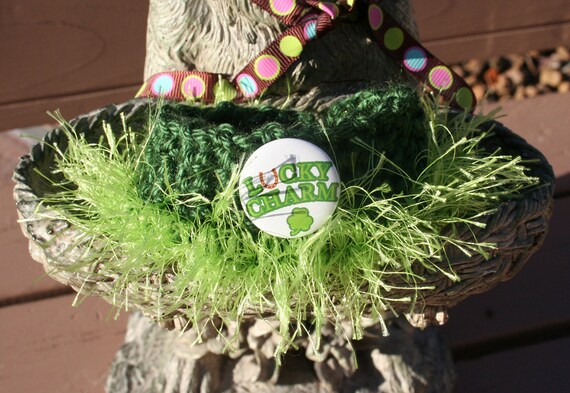 ---
The Story of Buster and the St Paddy's Purrade
$5.00 Buster the Cat, listens as his person Megan tells him she would love to have an entry in the local St. Patrick's Day Parade and win a prize. Join Buster and his animal pals in the hilarity and Buster's stressing as they scurry to find costumes to be in the annual parade. Kids' and young cats book. LINK TO BUY

---
And of Course, Mom Needs Something… AND a beer!
$19.95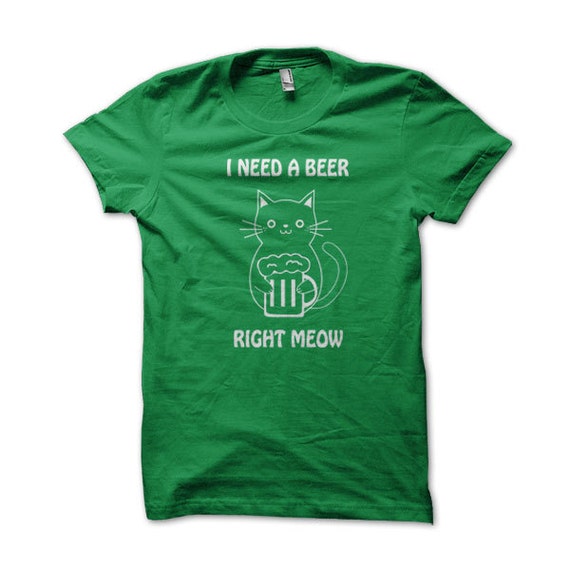 Please follow and like us:
Category: Featured, Feline Fashion, Holidays, Last Week, Lifestyle, zzz Previous 3 cat articles
Mousebreath Magazine is an award-winning online magazine that celebrates cats and the cat-centric lifestyle. Editor Karen Nichols is a popular conference speaker and writer, whose current project is The Cat Scout Handbook. She is also the denmaster at CatScouts.com.