Baby, it's cold outside!
As winter approaches, you might have a heated cat cup, but still your top part freezes while your nether regions are warm as toast. Or maybe you like to venture outdoors, but you just can't stay out too long, lest you turn into an icicle. We've got the solution: a warm and toasty hand-knit sweater!
You'll find these in the Merry Cat Shop on Etsy. Each is hand knit of a 50/50 blend of wool and acrylic, ensuring warmth but also that it retain its form. They can be custom made to your very own size. Click any image to go to the product info page.
---
This one is chock full of holiday spirit! ($30. Click here for info.)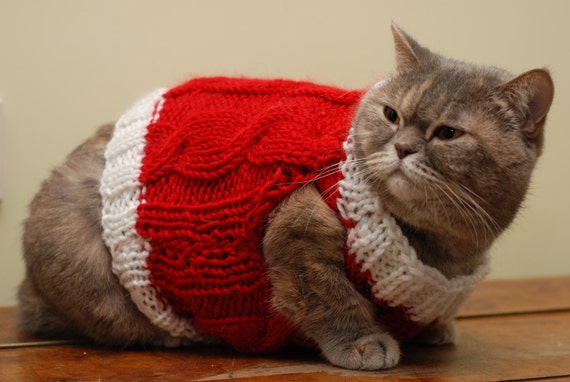 ---
Whether your eyes are blue or green, this sweater is sure to make them pop! It's knit in a beautiful ombré pattern from a bright pea-green to a gentle dusty blue. ($36. Click here for info.)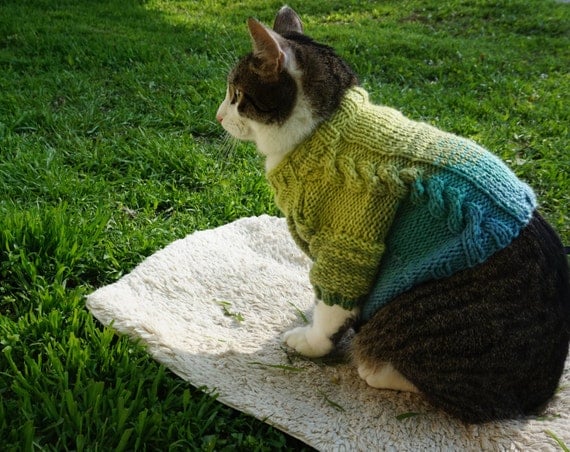 ---
Not a fan of the green/blue combo? Go with this aqua knit sweater! ($33. Click here for info.)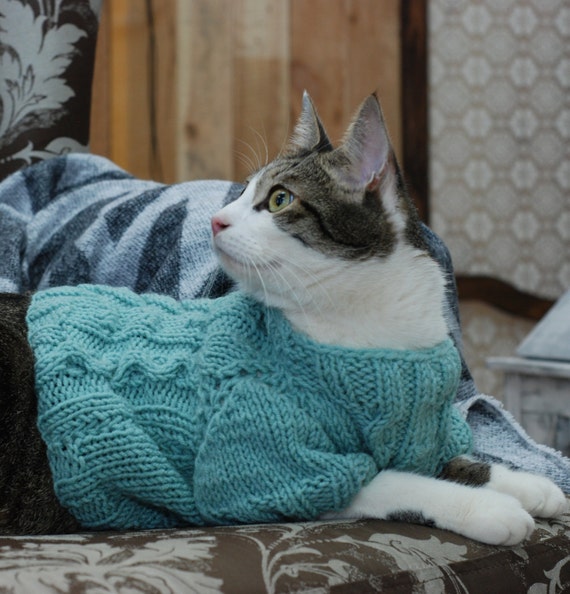 ---
No well-dressed cat can get by without a festive reindeer sweater over the holidays! ($33. Click here for info.)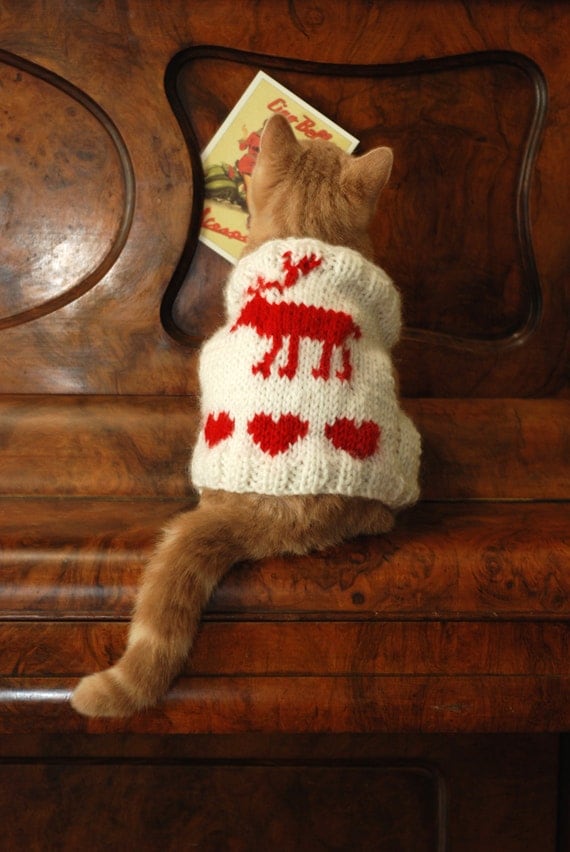 ---
If hubby saw this sweater, he would insist it was purple, while it is CLEARLY aubergine. No matter: either way, it's cute! ($33. Click here for info.)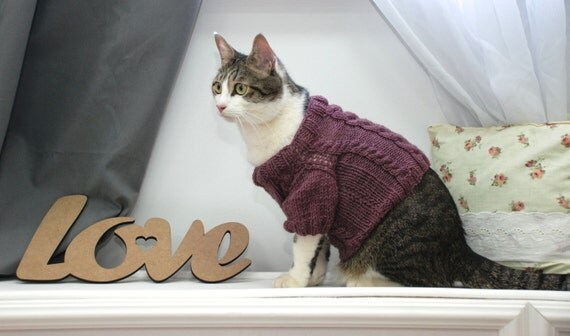 ---
Don't want to wear a sweater, but still need to warm up? This scarf will keep you both stylish AND toasty! ($29. Click for info.)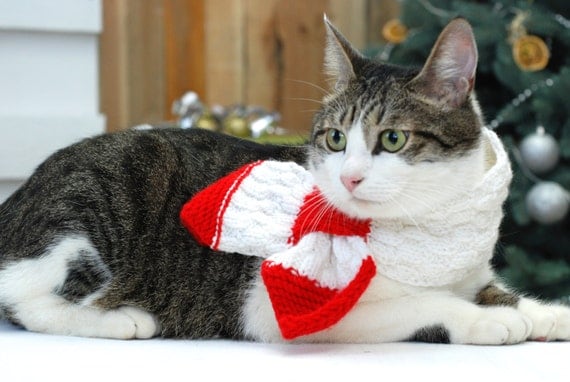 ---
And now for something completely un-cat-related: The Song "Baby It's Cold Outside" was originally sung in the movie "Neptune's Daughter" by Ricardo (Khan!!!!) Montalban and Esther Williams. It was subsequently sung at the Oscars by Mae West and Rock Hudson. 
Category: Featured, Feline Fashion, Holidays, Last Week, Lifestyle, zzz Previous 3 cat articles
Mousebreath Magazine is an award-winning online magazine that celebrates cats and the cat-centric lifestyle. Editor Karen Nichols is a popular conference speaker and writer, whose current project is The Cat Scout Handbook. She is also the denmaster at CatScouts.com.