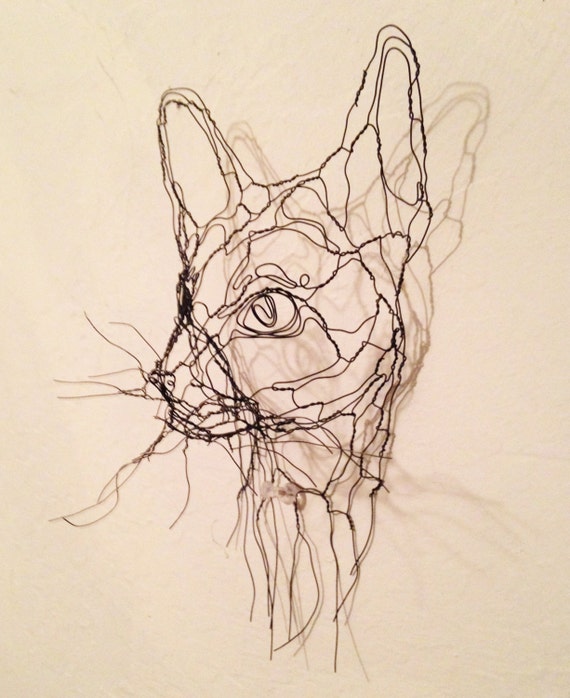 Armed with nothing more than wire cutters, artist Elizabeth Berrien gives life to strands of steel wire in her life-size wire sculptures of cats, horses, birds, and other wildlife.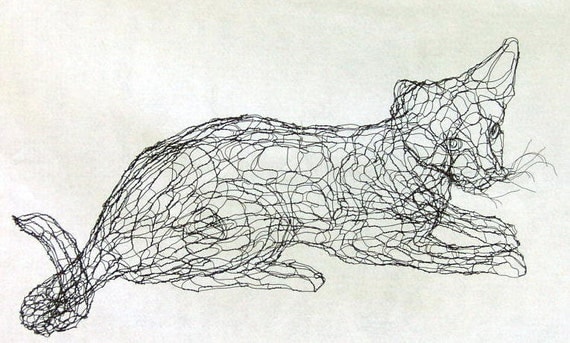 Elizabeth describes her work and process:
I start each wire sculpture by twisting together a pair of wires. Then another, and another… adding to the structure and complexity, immersing myself in the spirit of my subject. Following the lines that delineate muscle, feather and bone structure, inviting the spirit of an animal to come and inhabit its wire counterpart. As a Level III Reiki Master, I often find myself imparting spiritual attunements to my creations, with the intent that they bring positive energy into their new homes.

Every year, I challenge myself to expand my limits of what is possible. I love the collaborative process of creating a custom wire sculpture for my customers – they come up with so many fresh inspirations!

In my 45+ years as a wire sculptor, my Wire Zoo studio has been in my kitchen, outdoors at a wild animal park, within an art center, on a department store's mezzanine level, in my own storefront, within a historic Victorian sawmill, inside a giant cattle barn, within my very own converted barn, and now, my very favorite: within a close-knit complex of a dozen art studios, operated by other professional artists and run cooperatively as a Hall Gallery.

My present-day studio is large, light and airy, with plenty of white walls to display the tons of wire sculptures well. I love the soft old-growth redwood plank floor, too. On the first Saturday of most months, I join my fellow artists in a city wide Arts Alive, with open studios all around, It's a wonderful time to meet artists and see the way they make their art! I also give tours of my studio by appointment. So if you ever come to Eureka, CA, contact me and I'll show you around…

My studio always has dozens of large and small wire sculptures going on at once. To stay fresh, I work on one piece for as long as it holds my undivided attention. If I waver, I set it down – and pick up one from the day or week before. Sometimes, I decided a partially done "cloud phase" work looks better as it is, than if I went ahead and tied everything up to the last detail. So I declare it done… and most times, a customer agrees, and takes it home!

I'm quite good at animal and human portraiture, and especially enjoy making a commemorative sculpture of a living or departed cat, dog or horse. It's very moving to see how emotional their owner get when they see their sculpture…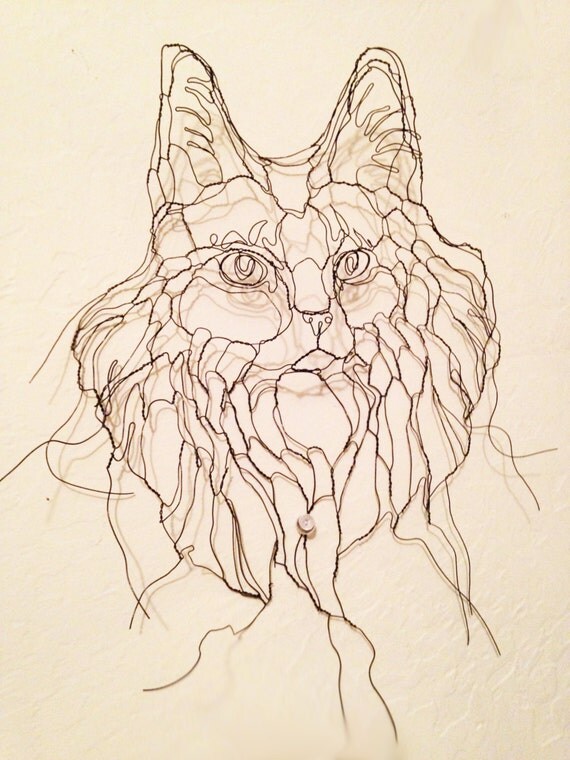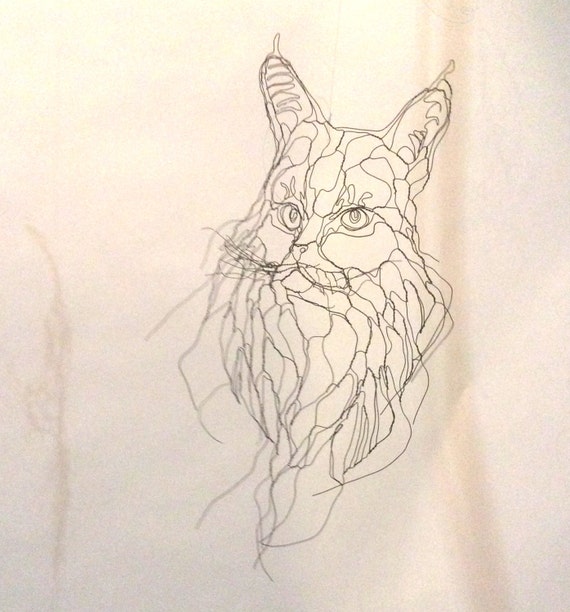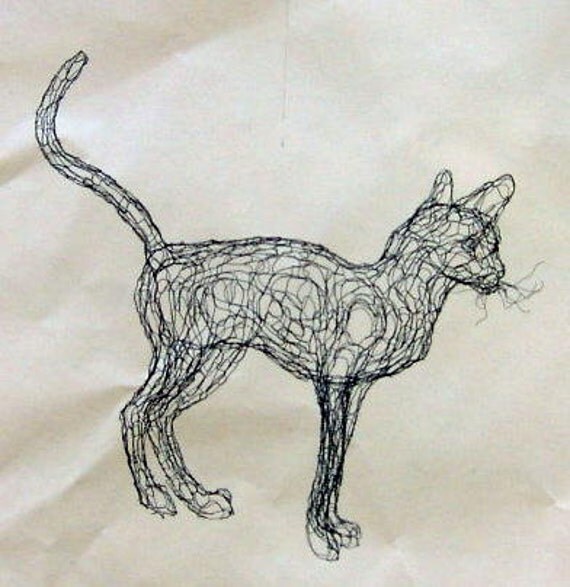 Check out Elizabeth's work at Wire Zoo on Etsy, and ask her about custom sculptures, too!
Category: Uncategorized
Mousebreath Magazine is an award-winning online magazine that celebrates cats and the cat-centric lifestyle. Editor Karen Nichols is a popular conference speaker and writer, whose current project is The Cat Scout Handbook. She is also the denmaster at CatScouts.com.