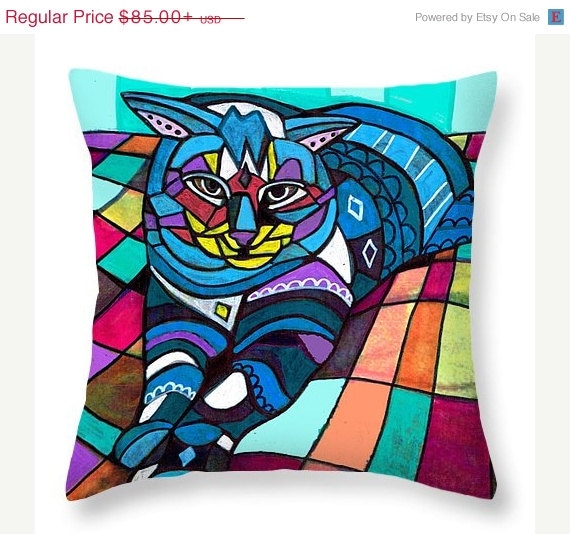 I'm a color person. My favorite part of house painting is collecting paint chips (then convincing hubby to paint the walls something other than white).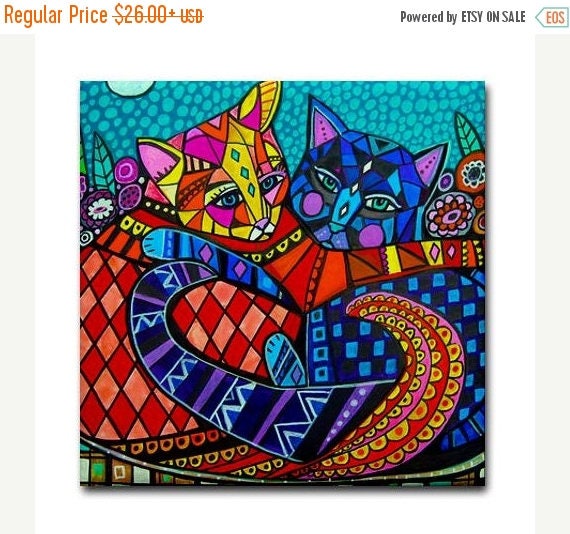 So I fell in love with Heather Galler's art on Etsy. Her folk art style is rich with saturated jewel tones, similar to the color palettes used by the late, great Laurel Burch. , The designs make bold statements, and are available on a wide array of products, including ceramic tiles, pillows, jewelry–even shower curtains!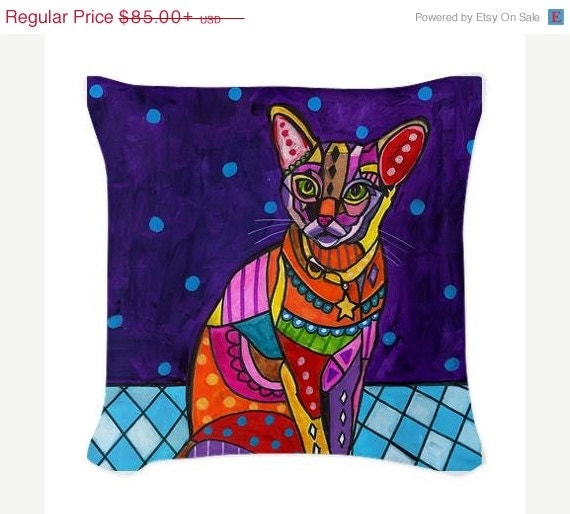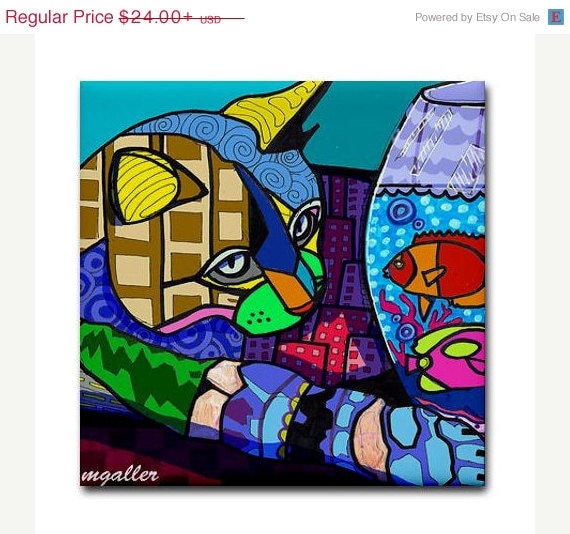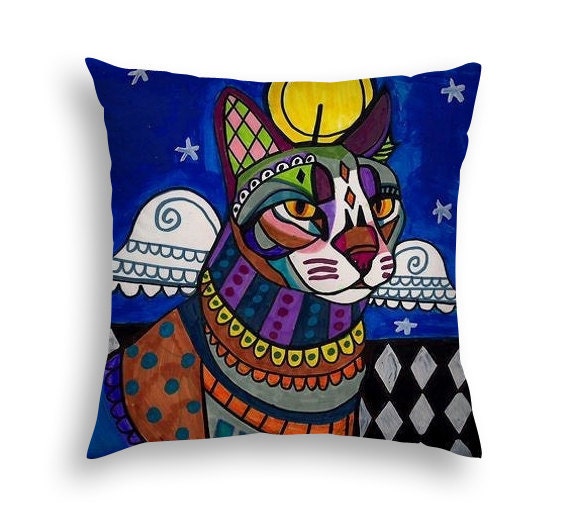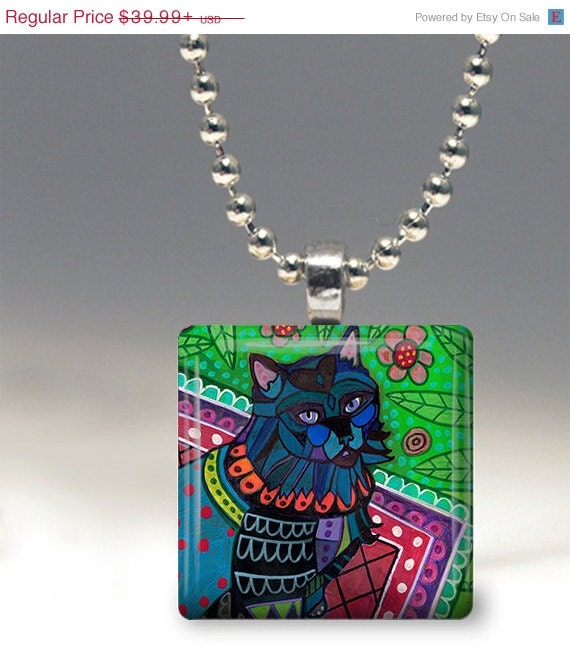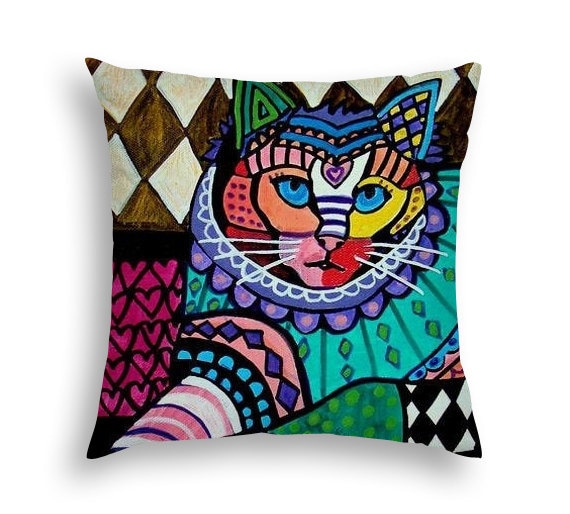 She even does custom cat portraits.
Visit her Etsy store  and follow her on Facebook, where you'll see her vast body of work.
Please follow and like us:
Category: Art & Crafts, Featured, Last Week
Mousebreath Magazine is an award-winning online magazine that celebrates cats and the cat-centric lifestyle. Editor Karen Nichols is a popular conference speaker and writer, whose current project is The Cat Scout Handbook. She is also the denmaster at CatScouts.com.