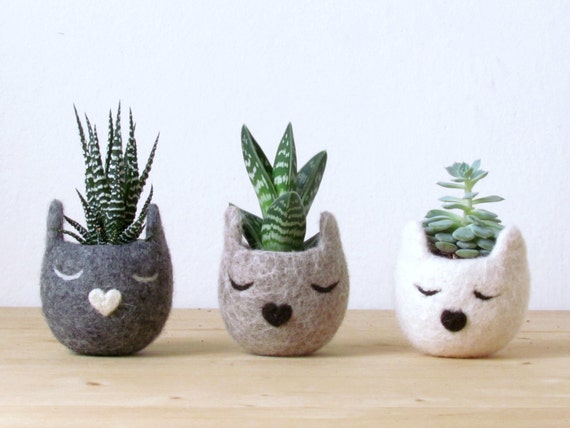 I've never seen planters quite like these…fuzzy cat plant holders!
(Click any image for the specific product page.)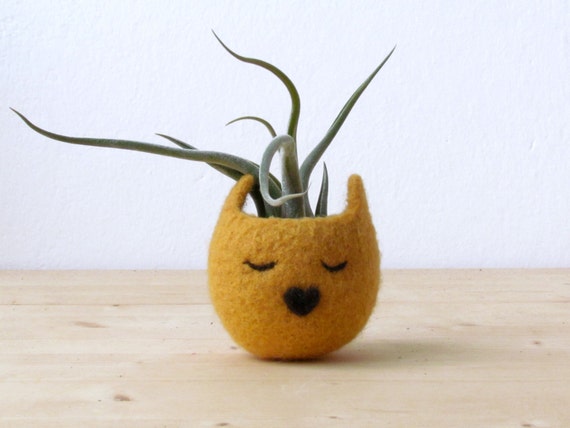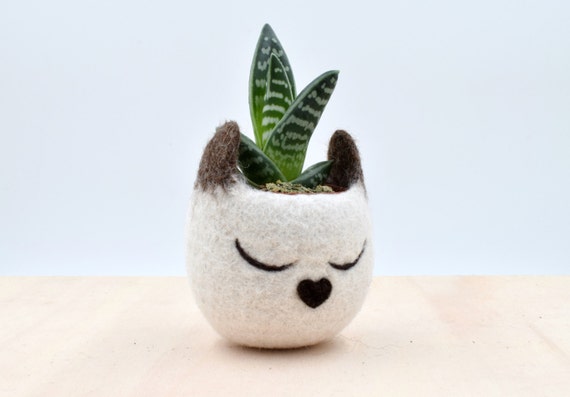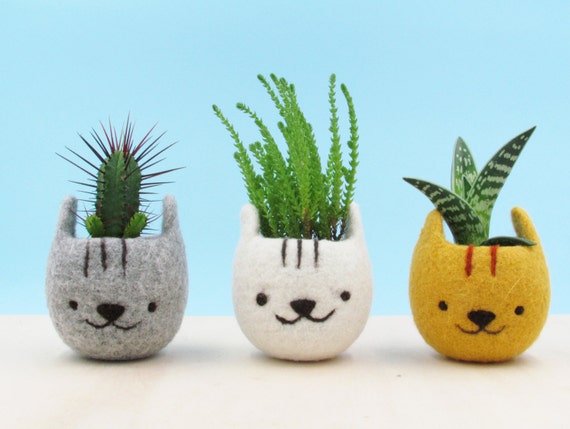 A tiny plastic pot is meant to go inside, so you don't have muddy water leaking all over your furniture. It comes in practically any permutation of cat breed/color you can imagine. (She also does other cute animals, like pandas and foxes.) Check 'em all out at
The Yarn Kitchen on Etsy!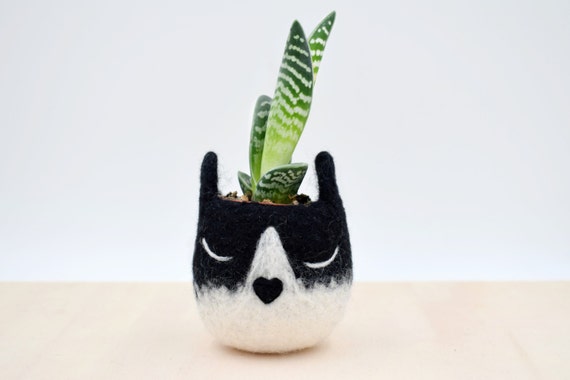 Each pot is $24.
Please follow and like us:
Category: Featured