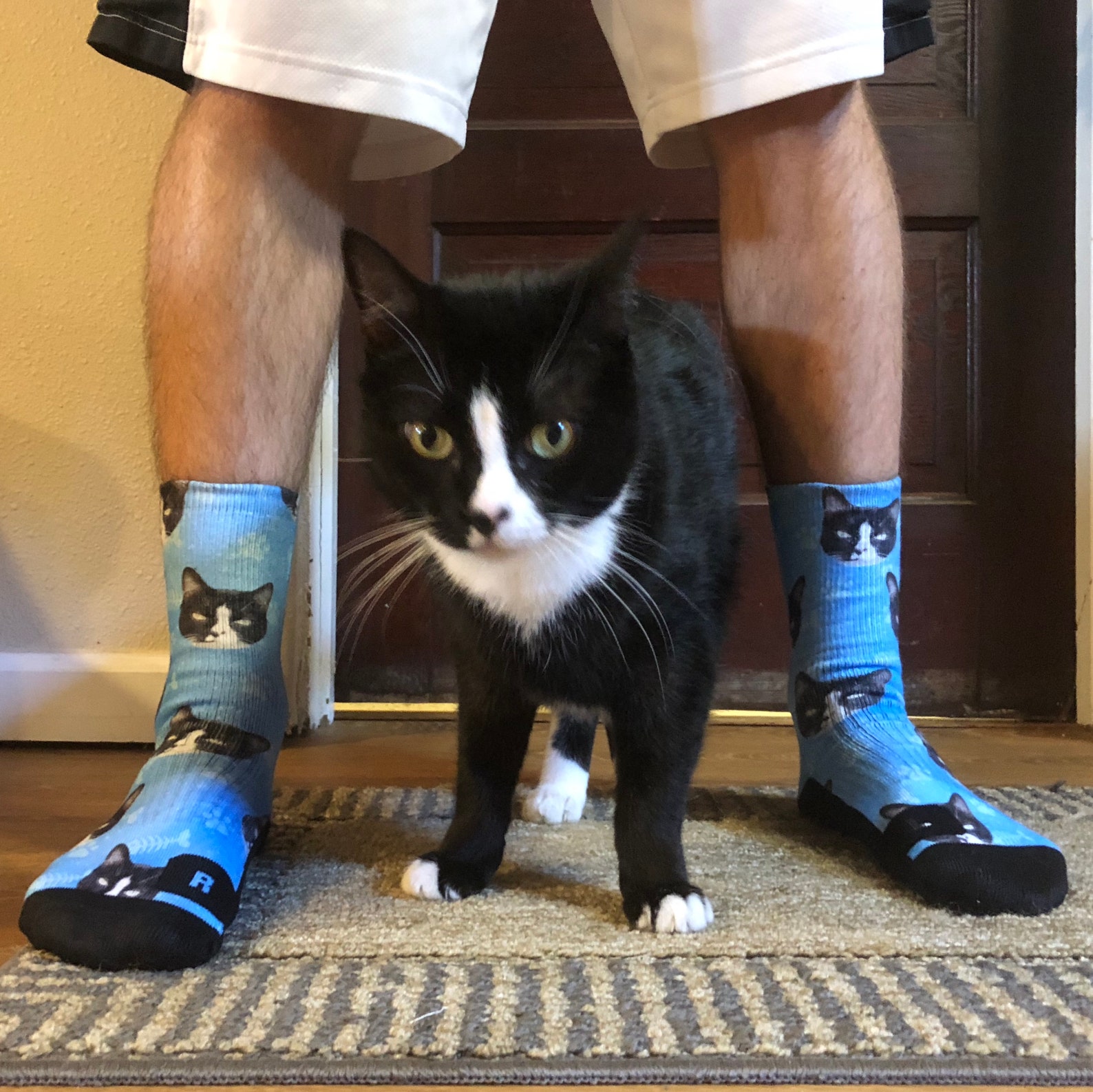 I don't often wear socks, but when I do, they have cats on 'em. Even better if those cats are my own! Pet Party will purrvide you with a pair displaying the cat face of your choosing…so during those daytime hours when you're away from your furry friend, he'll still be wrapped around your ankles. Send in your cat's photo and tell 'em what color your want — blue, green, red or yellow. Just under $23 at Etsy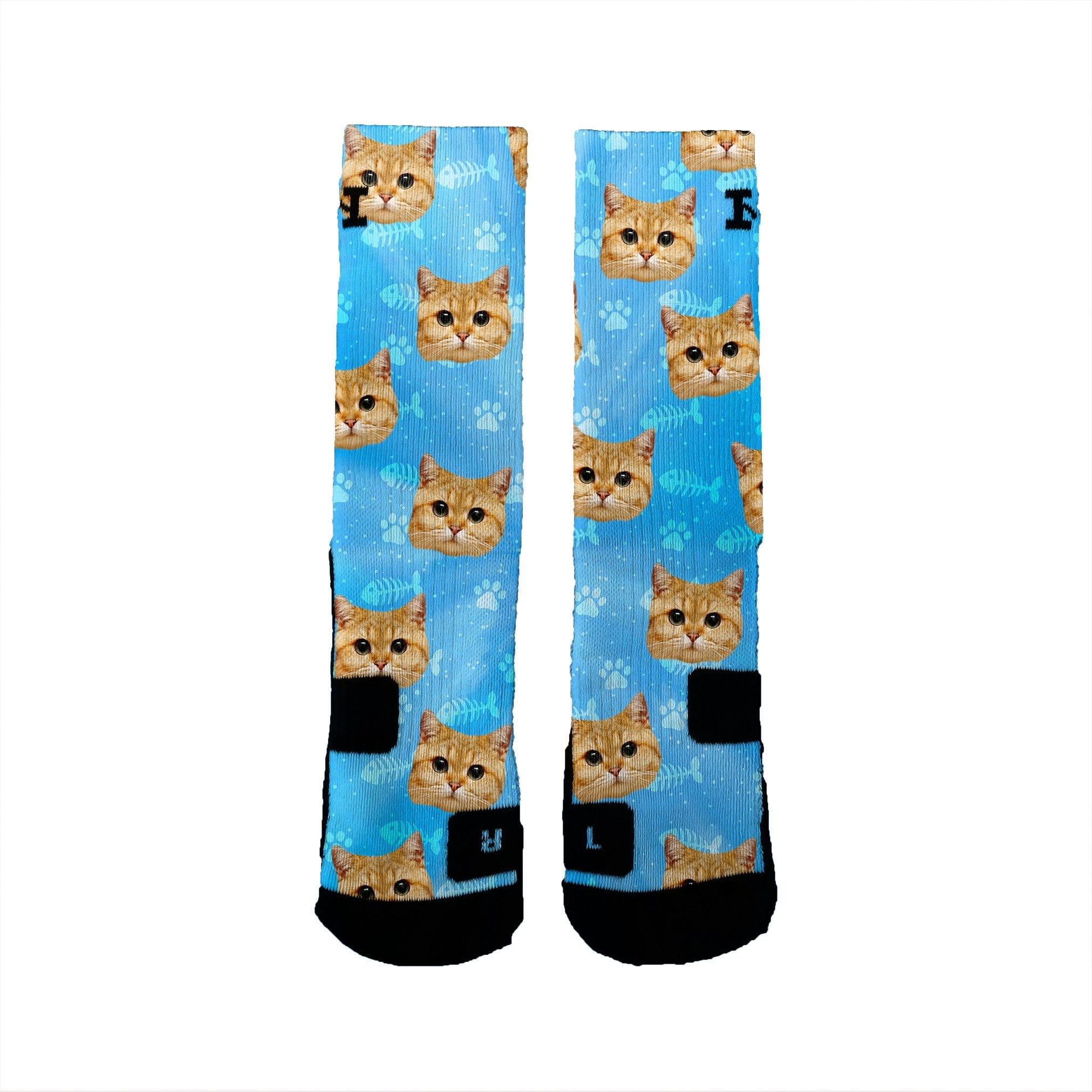 .
Please follow and like us:
Category: Featured
Mousebreath Magazine is an award-winning online magazine that celebrates cats and the cat-centric lifestyle. Editor Karen Nichols is a popular conference speaker and writer, whose current project is The Cat Scout Handbook. She is also the denmaster at CatScouts.com.