If your New Years Resolutions included feeding your creative soul, you might want to tackle this cat art project: Life size paper cat sculptures that emerge from your walls.
I know what you're thinking: NO WAY! That's like a serious art project, not something some mommy blogger put together with spit and scotch tape and posted on Pinterest.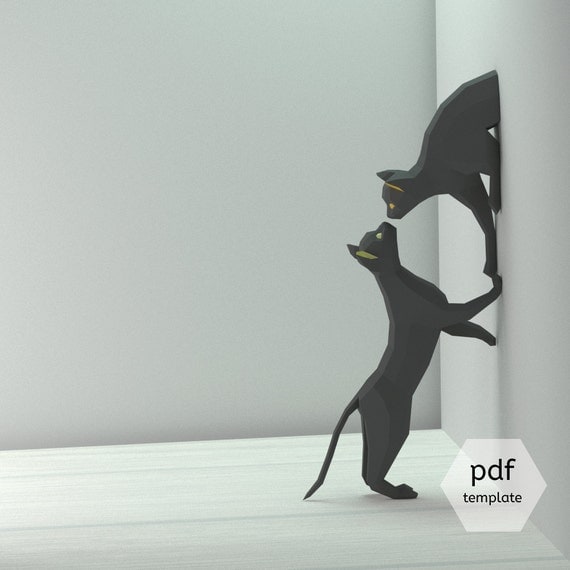 But think again.
OXYGAMI is an Etsy shop that produces PDF templates for sculptural paper-based projects that you can complete yourself in about a day. You just download, print, cut, and assemble using scissors and glue. Easy Peasy.
It may help if you have experience assembling IKEA furniture. If you have, you know what I mean. There are a total of 93 parts for the two cats, but the templates are clean and intuitive.
If you have never made a paper sculpture before, each step of the illustrated instructions show you where to glue the next part. Plenty of enclosed tips and tricks will help you make flawless sculptures you'll be proud to display. The claim is that everyone says it's easier than they thought.
Gus and Gevenieve
Gus and Gevenieve are siblings that used to squabble all the time over their mother's attention. Now they are inseparable. (Sounds a little like Homer and Reno.)
Here is Gus, the standing cat: https://www.etsy.com/listing/478105146
Here is Genevieve, the one climbing down the wall: https://www.etsy.com/listing/477374714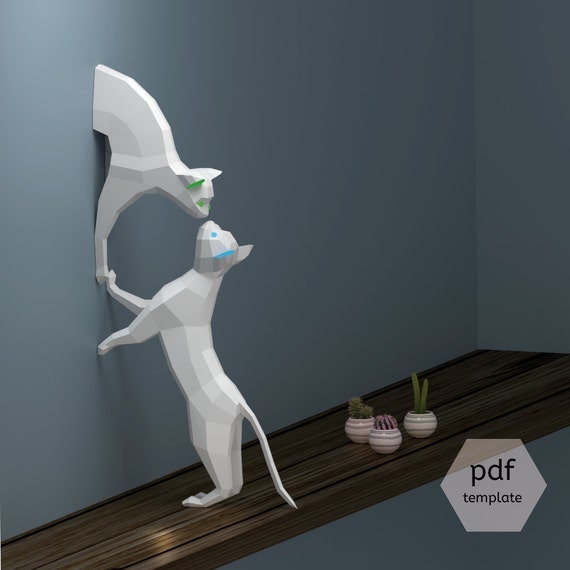 Gus stands on his tail and back paws but needs to be pinned to the wall (there is a hole in his right front paw to do so). The enclosed instructions indicate where exactly to pin the pin on the wall.
You can hang Genevieve on the wall like a picture frame thanks to the triangular hole at the back.
(I'm thinking of doing a flamepoint and a black cat ala Reno and Homer.)
Do You Have What It Takes?
OXIGAMI touts this as an excellent exercise in patience, focus and mindfulness to free yourself from daily stress. (Kinda like Zentangles.)
Download the templates of these cats and get in the zone! You can score the two templates for less than $13. CLICK HERE for purchase and download info.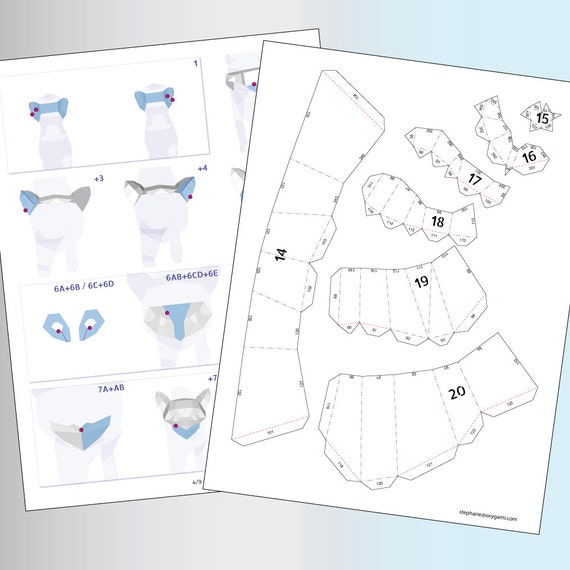 Category: Uncategorized
Mousebreath Magazine is an award-winning online magazine that celebrates cats and the cat-centric lifestyle. Editor Karen Nichols is a popular conference speaker and writer, whose current project is The Cat Scout Handbook. She is also the denmaster at CatScouts.com.