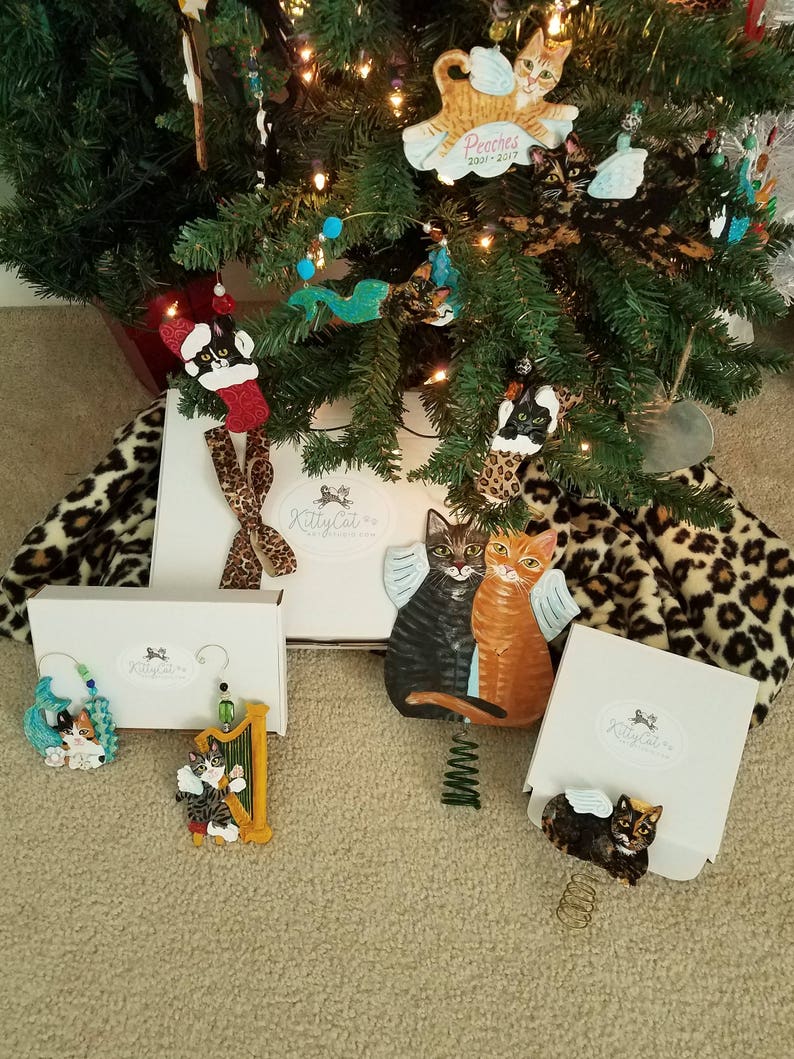 Costco has had all their Christmas stuff up for a couple of months now, so what are you waiting for?
We have at least one tree ornament for each of our cats, past and present. Those who loved playing under the tree so much eventually end up sitting atop it.
These sweet custom ornaments created by Laura Anglemoyer take it up a notch. She's the creative soul of Kitty Cat Art Studio.
In addition to Christmas ornaments, she designs articulated wall cats, angel cat memorials and more!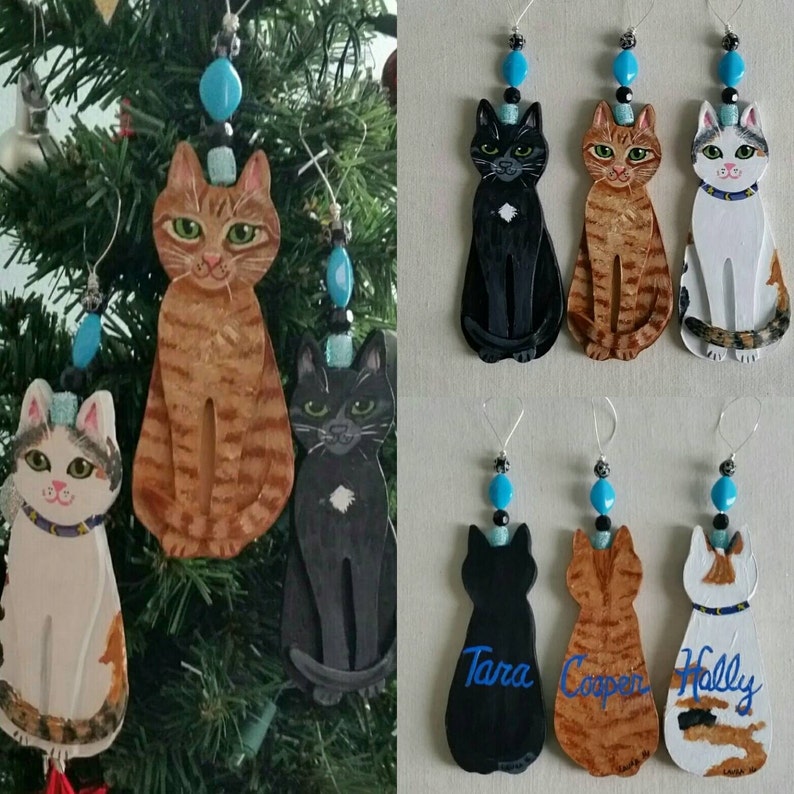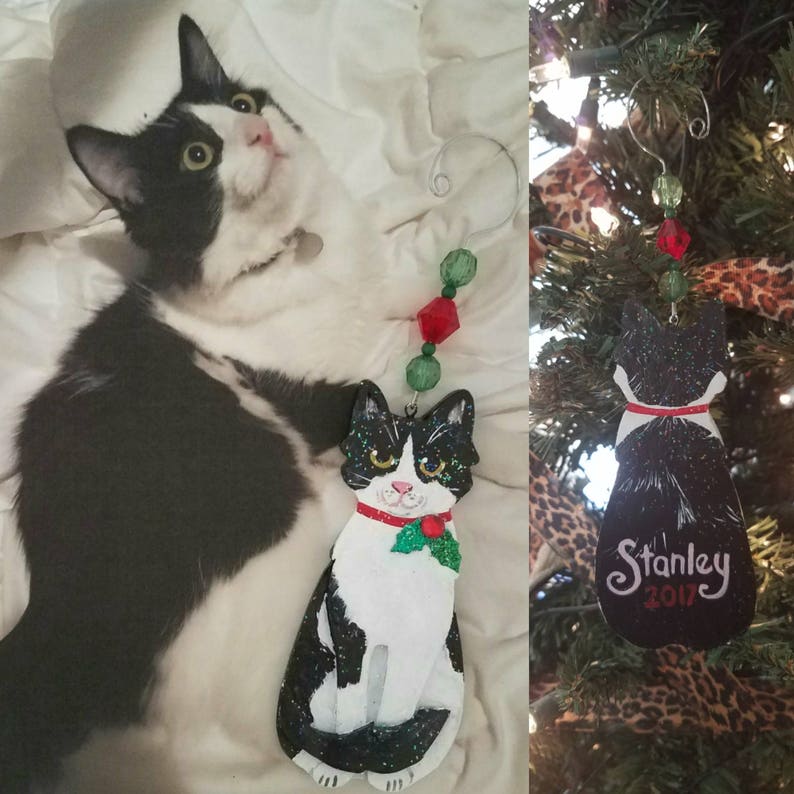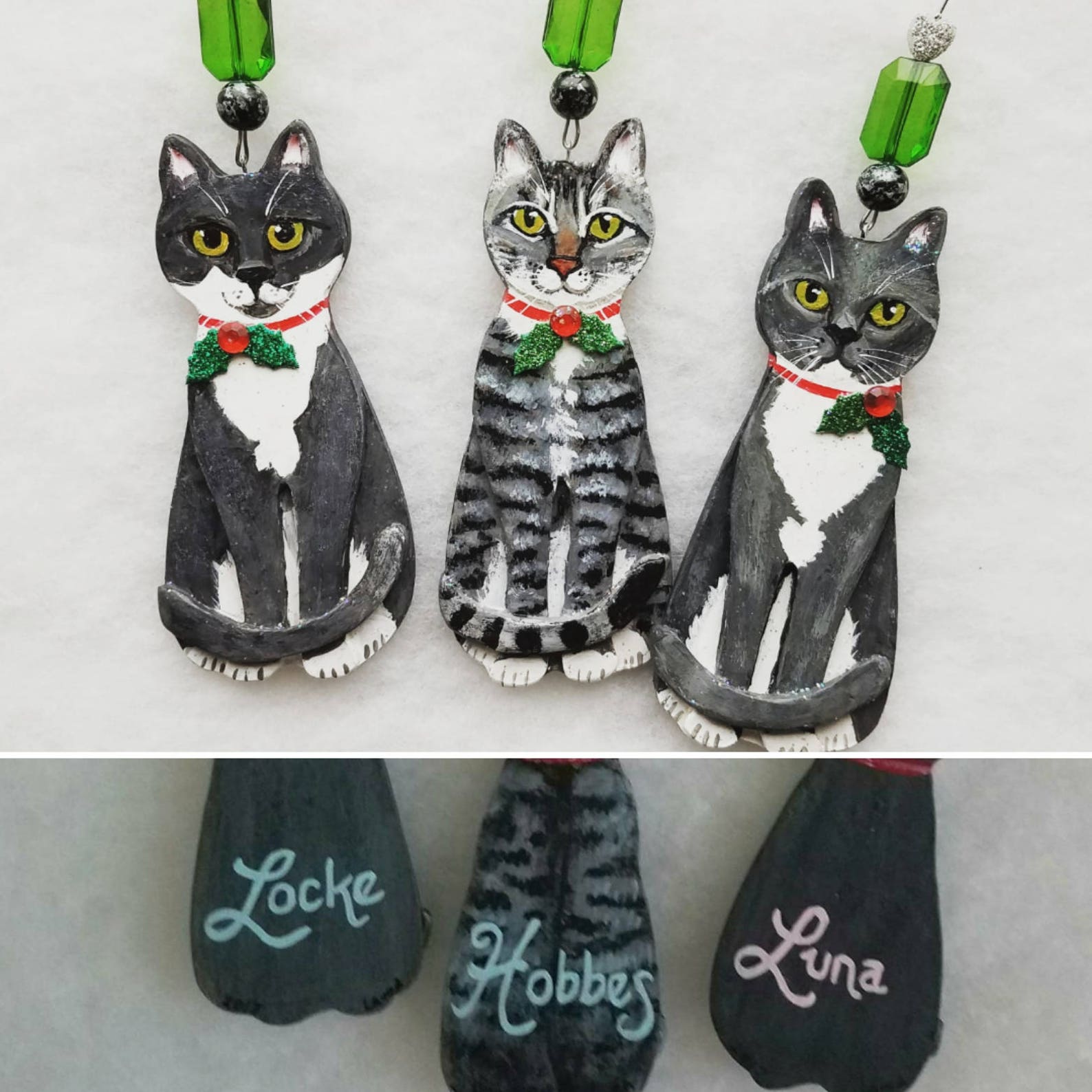 She does angel tree toppers as well: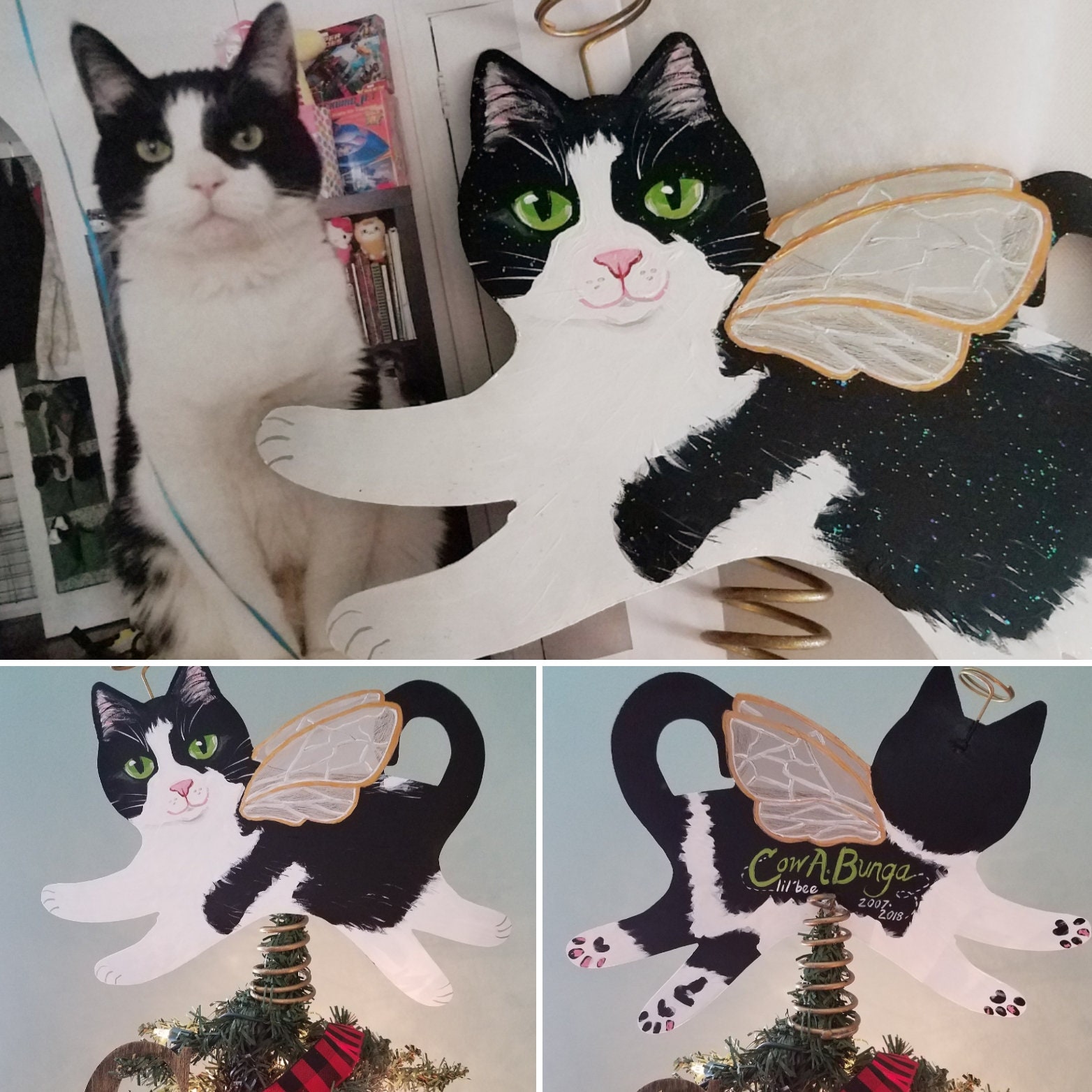 Please follow and like us:
Category: Art & Crafts, Featured
Mousebreath Magazine is an award-winning online magazine that celebrates cats and the cat-centric lifestyle. Editor Karen Nichols is a popular conference speaker and writer, whose current project is The Cat Scout Handbook. She is also the denmaster at CatScouts.com.