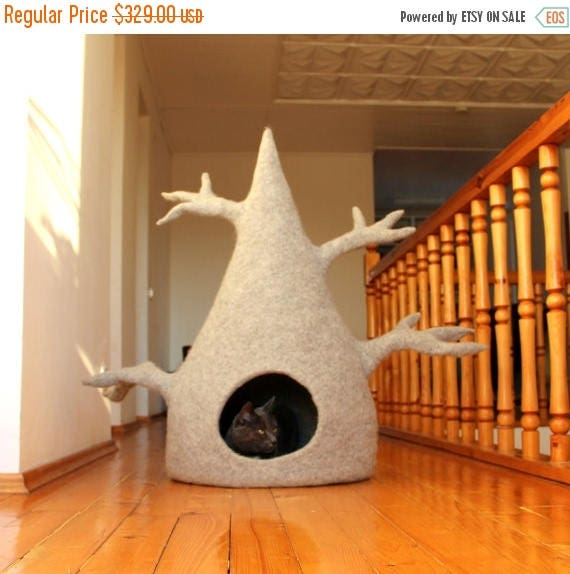 Was $329, now $247 for this Seussian felted mancat mancave.  It's super-sized:
Full hight 34.3"
Width 17.3"
Depth 14.6′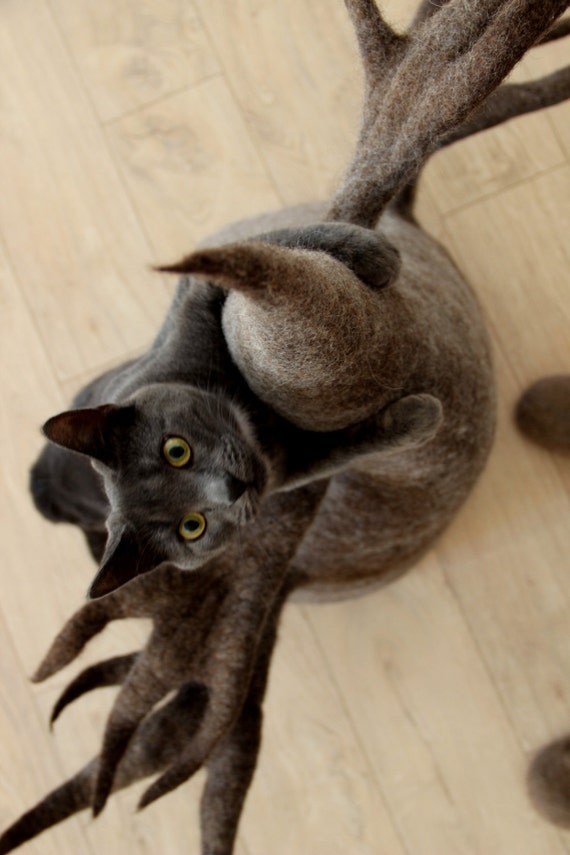 and each felted creation is made to order.
---
She's got quite a few more in a whimsical burst of color and style. This one is on sale for $82: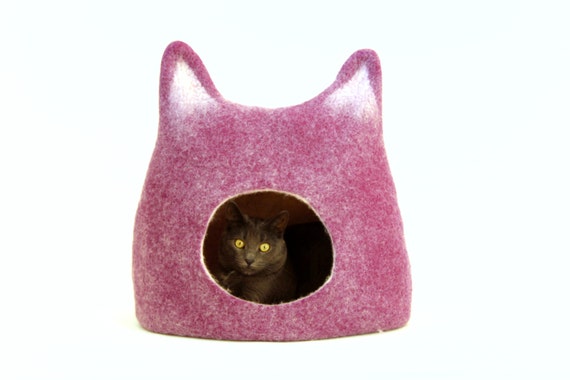 ---
You can even find one that'll match your cat!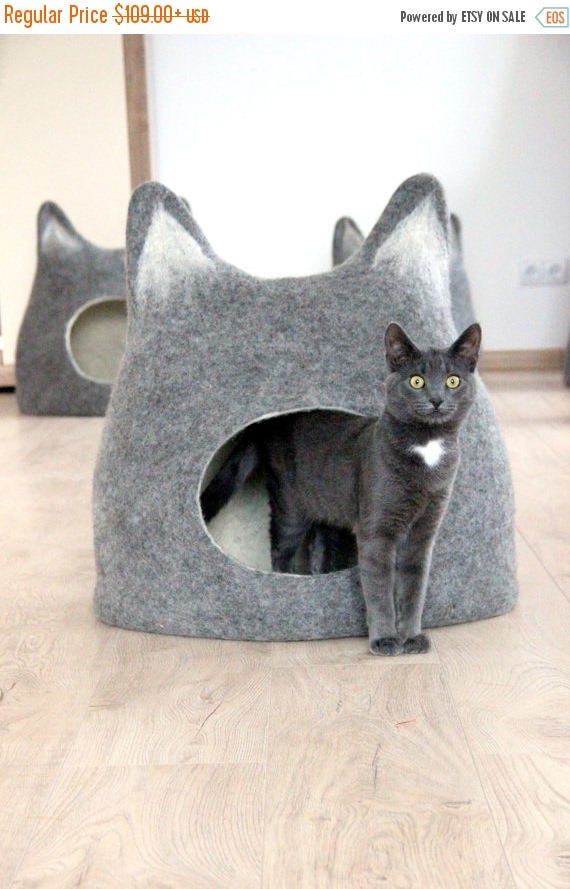 This sale won't last long! Check out all of the cute catnap cubbies at Agnes Felt.
Category: Uncategorized
Mousebreath Magazine is an award-winning online magazine that celebrates cats and the cat-centric lifestyle. Editor Karen Nichols is a popular conference speaker and writer, whose current project is The Cat Scout Handbook. She is also the denmaster at CatScouts.com.