I'm a fiend for anything mid-century modern. I went ga-ga over the cat print in Pete Campbell's NYC apartment on Mad Men. So I was excited to see this collection of MCM cat art by Texas artist Donna Mibus, and over the moon to see that a 16X20″ canvas print is only $75. Original canvas paintings are $135-$150. (other sizes available)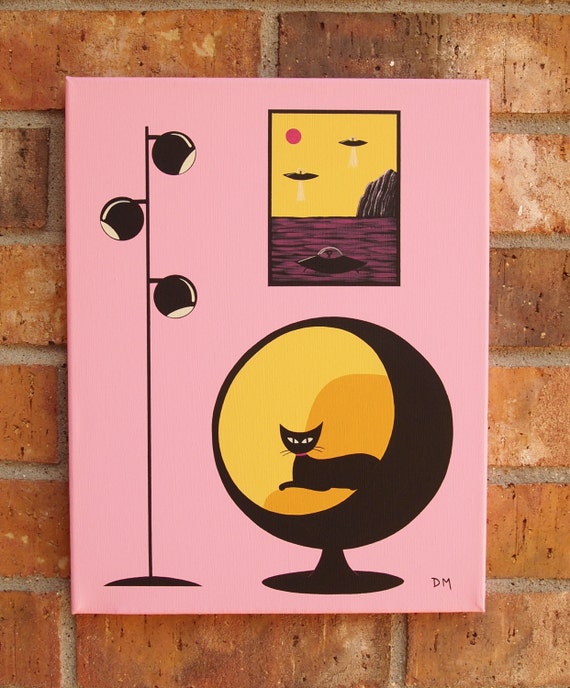 A trip through her gallery is a bit like a trip to the set of Mad Men or The Astronaut Wives Club, with furniture and iconography true to the time.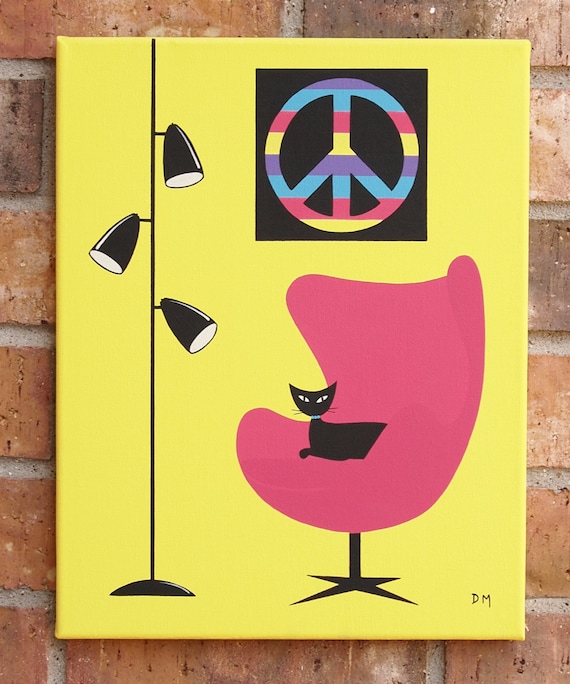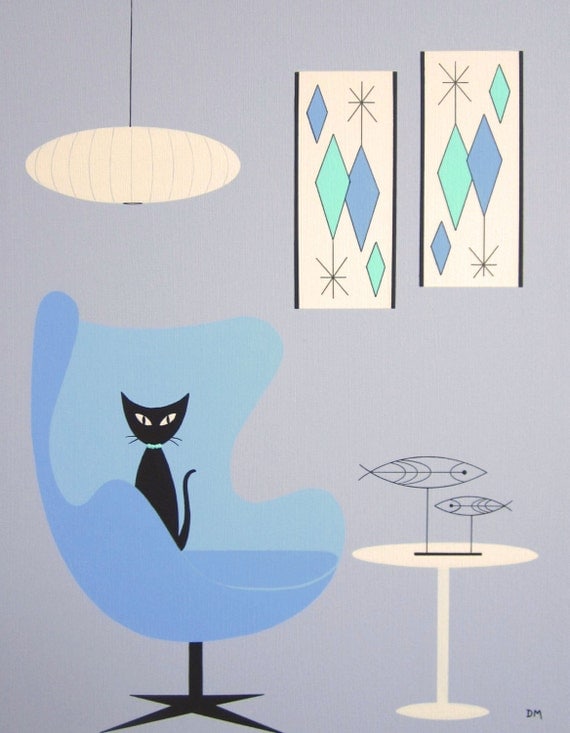 Whether you're searching for art for your Eichler, or just a black cat fan, check out Donna's Etsy shop!
Category: Art & Crafts, Featured, Last Week, zzz Previous 3 cat articles
Mousebreath Magazine is an award-winning online magazine that celebrates cats and the cat-centric lifestyle. Editor Karen Nichols is a popular conference speaker and writer, whose current project is The Cat Scout Handbook. She is also the denmaster at CatScouts.com.