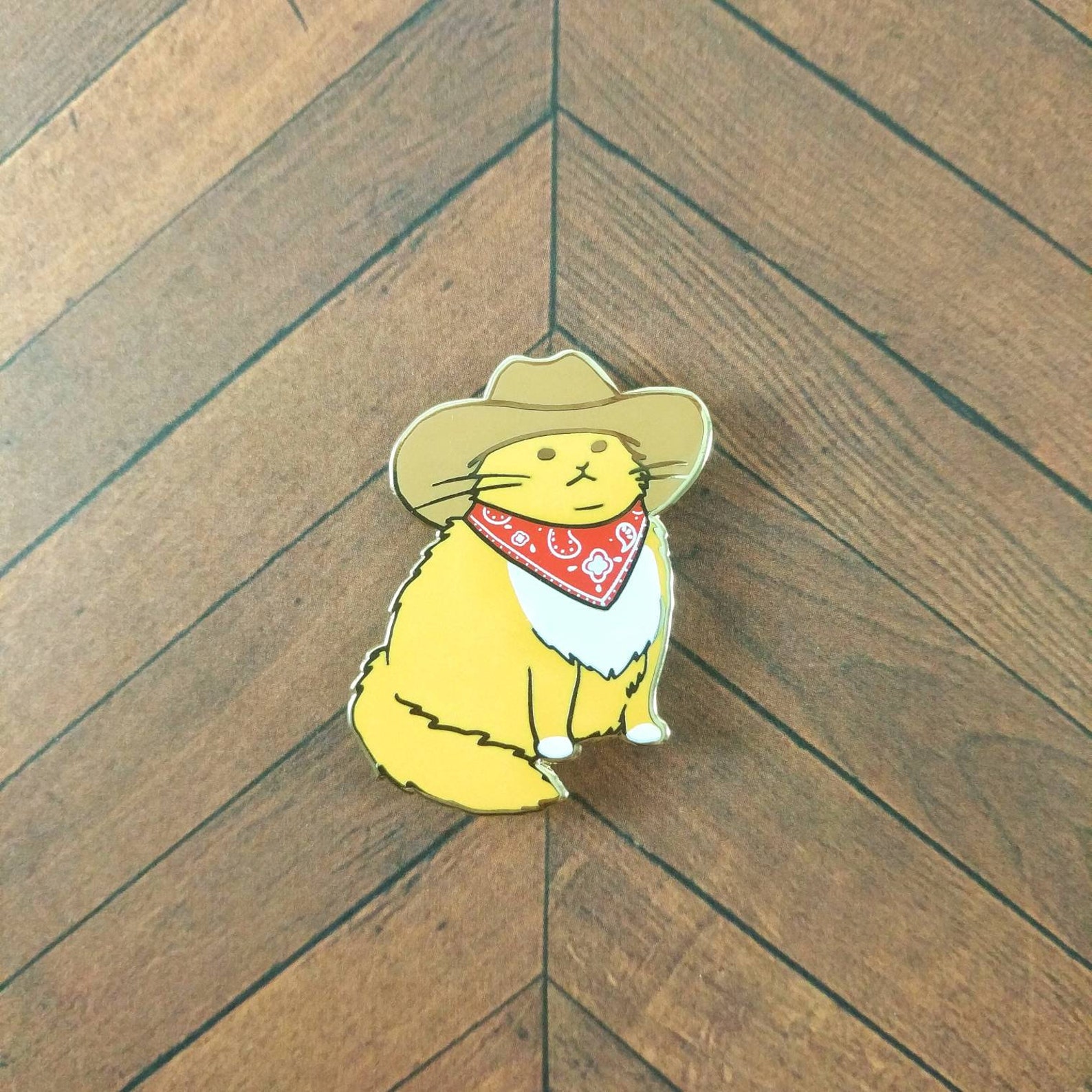 If you wistfully remember the days of Roy Rogers and Dale Evans, you might be a cowboy cat! Proclaim it proudly on your lapel or wherever it is that you pin stuff like this. It's less than $10, chuckwagon not included.
Please follow and like us:
Category: Cat Lady Fashion, Featured, Lifestyle
Mousebreath Magazine is an award-winning online magazine that celebrates cats and the cat-centric lifestyle. Editor Karen Nichols is a popular conference speaker and writer, whose current project is The Cat Scout Handbook. She is also the denmaster at CatScouts.com.