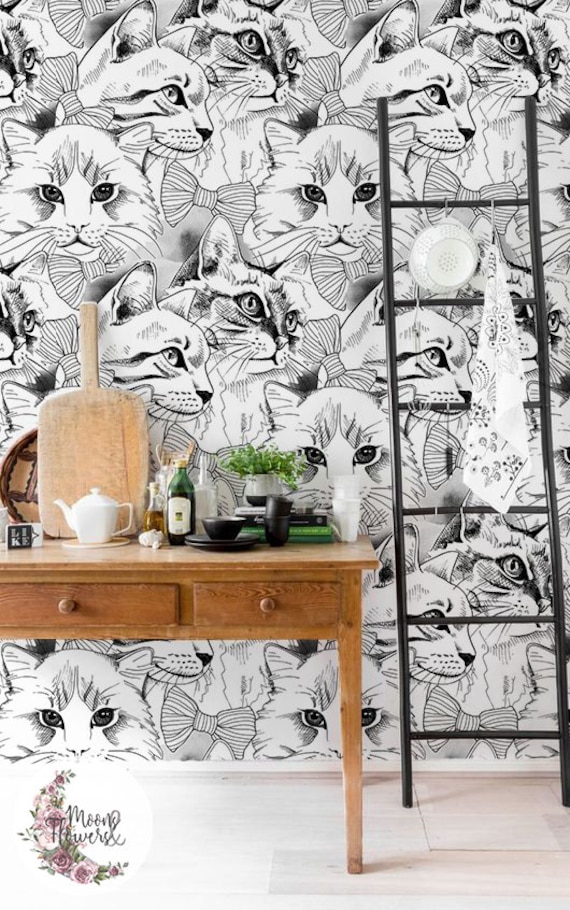 This cute cat wallpaper is also removable, which makes it suck ever so much less than traditional wallpaper does. I'm thinking it might be a  cute way to add some purrsonality to a powder room or other small area in danger of withering away in boredom. Just peel-and-stick, easy peasy. A 39.4″X96″ roll is $105 from the Moons and Flowers Etsy Shop.
Please follow and like us:
Category: Featured, Home Furnishings, Lifestyle
Mousebreath Magazine is an award-winning online magazine that celebrates cats and the cat-centric lifestyle. Editor Karen Nichols is a popular conference speaker and writer, whose current project is The Cat Scout Handbook. She is also the denmaster at CatScouts.com.