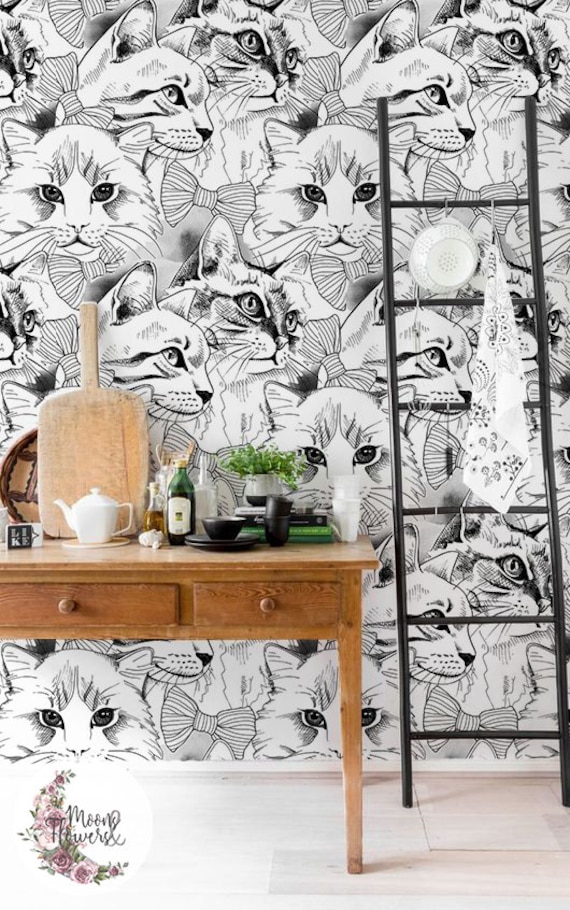 It should be noted that I detest wallpaper, after I spent a summer scraping and steaming off many walls of the stuff in our house. But if I were inclined to put up some wallpaper, this is what I'd choose: CATS! (of course) Maybe in a powder room with the fourth wall painted in a bright red or hot pink.
Sounds too good to be true, but it's easy-peasy, just peel-and-stick. Repositionable and removable.
Want more color? They've got that, too: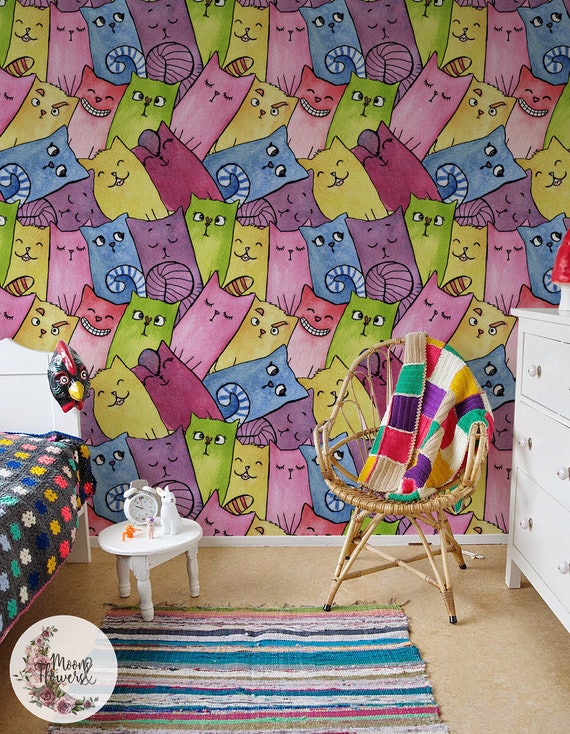 If you're more into earth-toned tabbies, they've gotcha covered: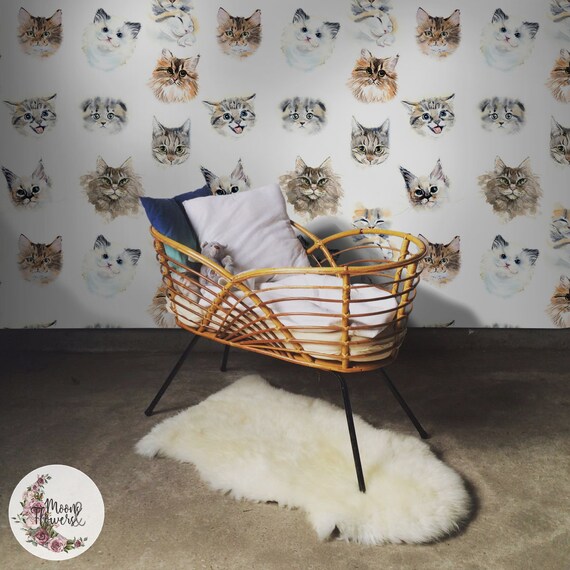 Prices start at $22:
Please follow and like us:
Category: Art & Crafts, Featured, Lifestyle
Mousebreath Magazine is an award-winning online magazine that celebrates cats and the cat-centric lifestyle. Editor Karen Nichols is a popular conference speaker and writer, whose current project is The Cat Scout Handbook. She is also the denmaster at CatScouts.com.