Did I hear a "Gobble Gobble"?
Turkey Day is just around the corner, so you're running out of time to get your turkey on. We've combed the interwebs for the best Turkey Costumes so you won't be caught all nekkid on the big day. Click any image for purchase info.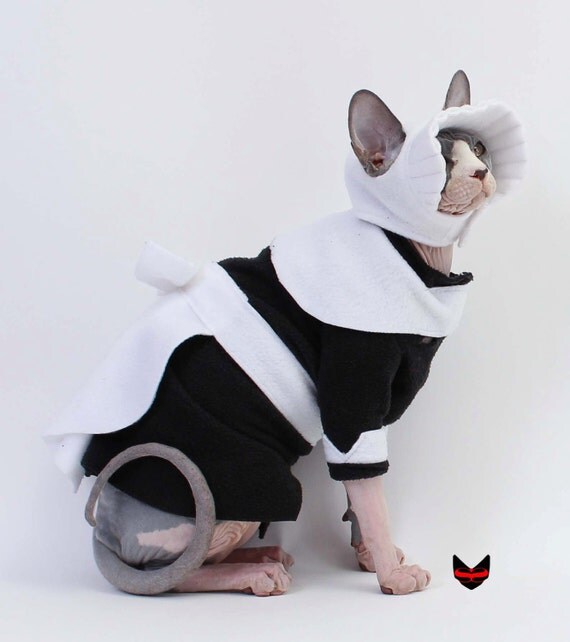 Pilgrim Girl cat costume $45
---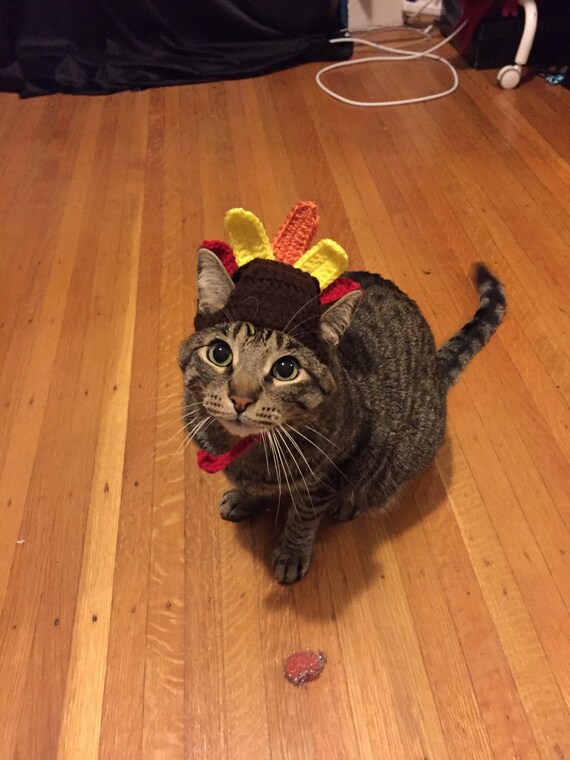 Hand-knit wattle thingies for the head. $30.
---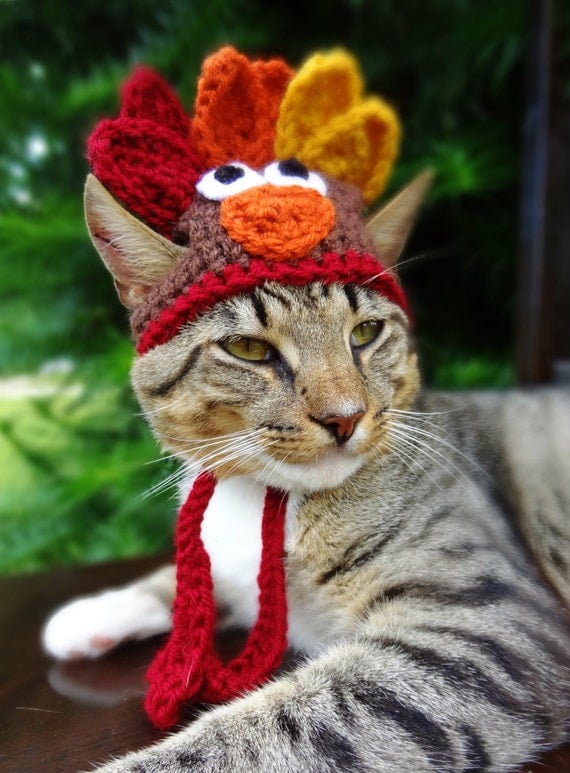 Another hand-knit wattle thingie for the head. $30
---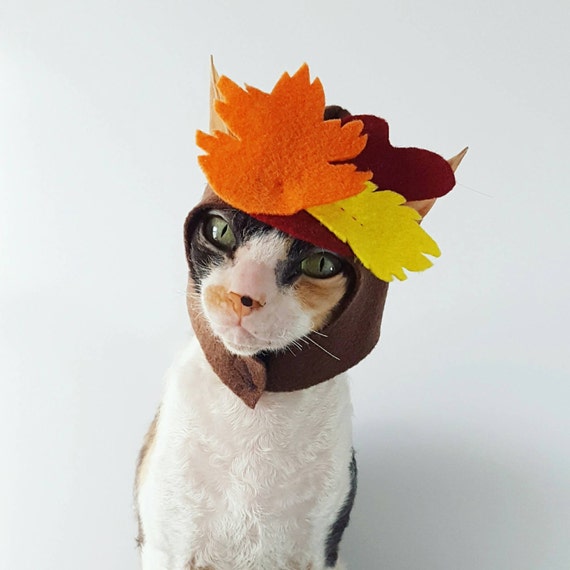 Fall Leaves Hat (Black nose dot not included.) $9.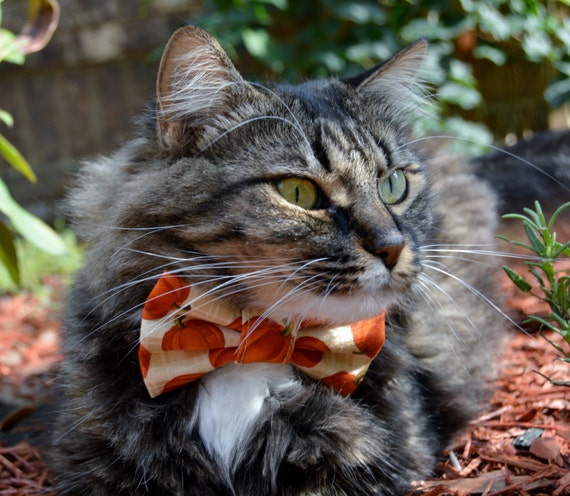 Fall pumpkin bow tie $14.99
---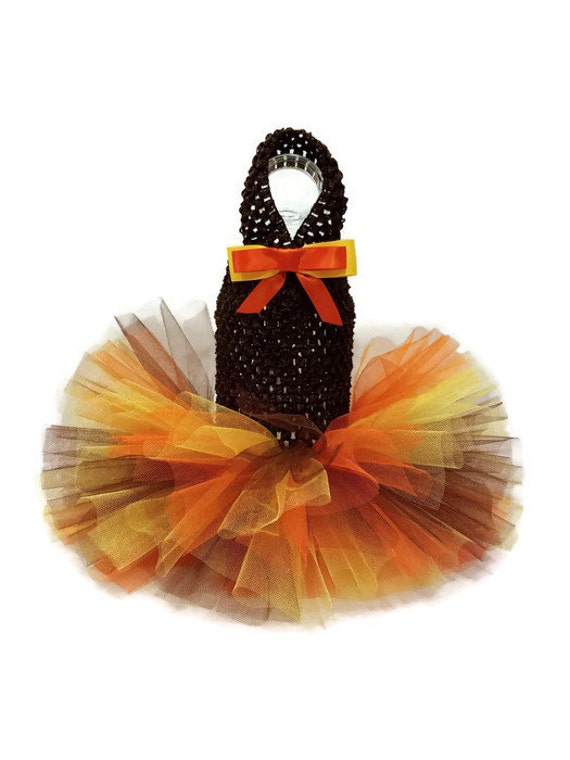 Fall tutu cat costume $29.95
---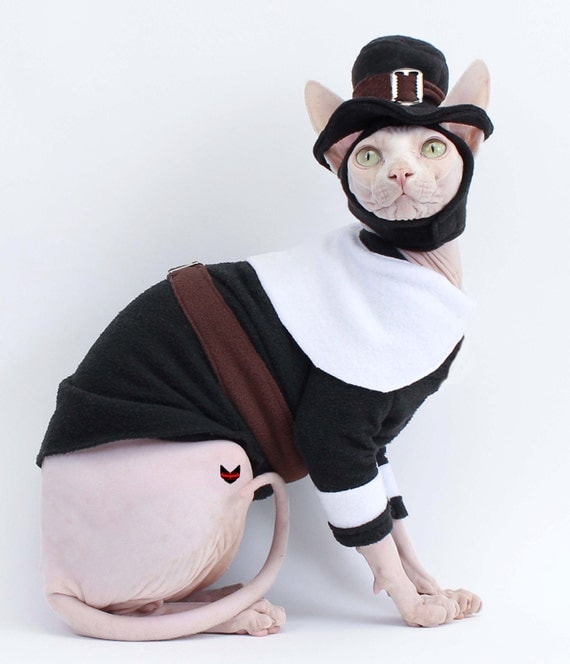 ---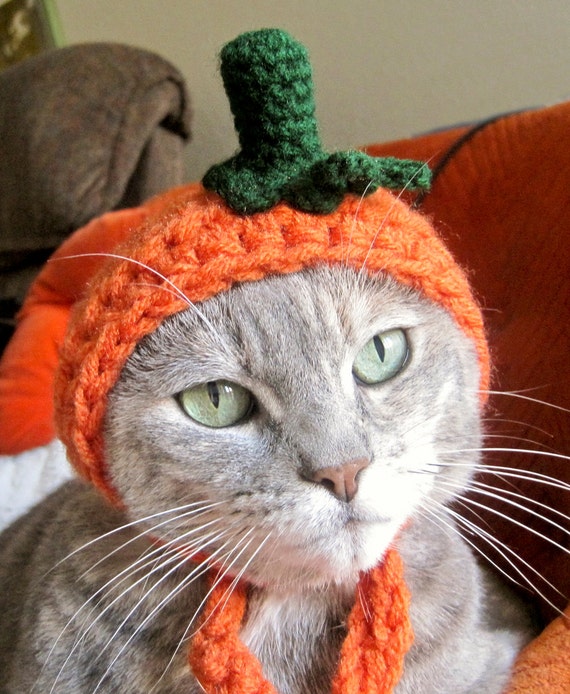 ---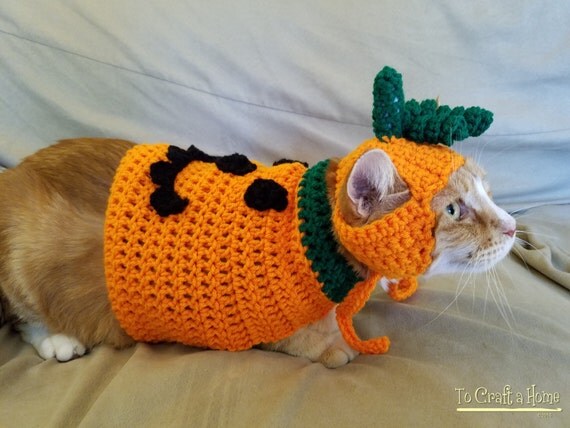 And another knit pumpkin cat costume $20
---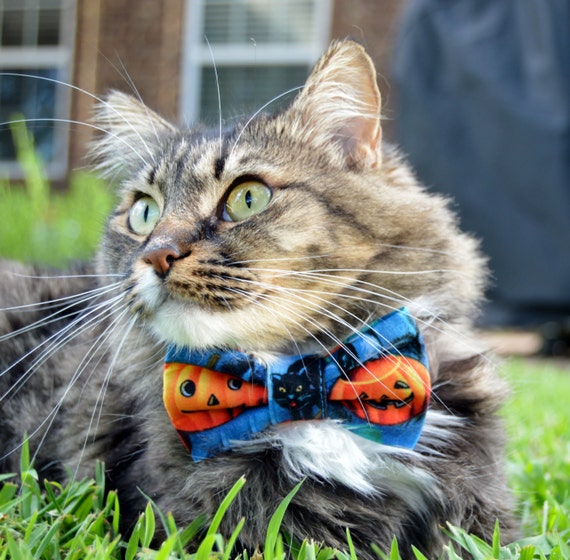 Pumpkin Bow Tie $14.99
---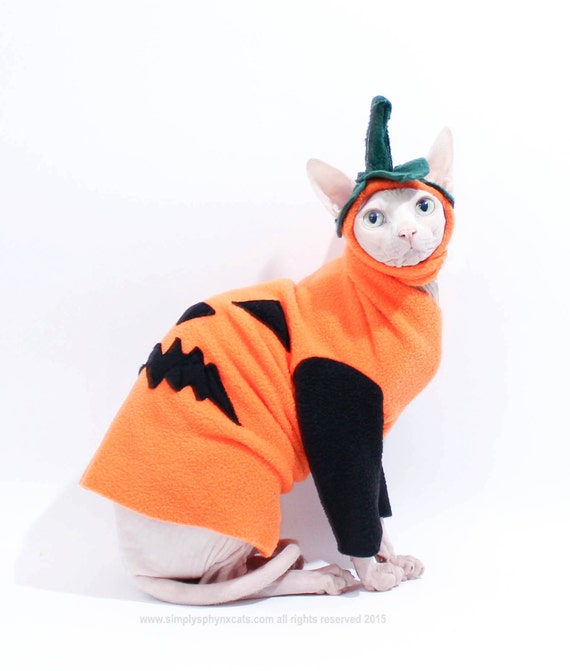 ---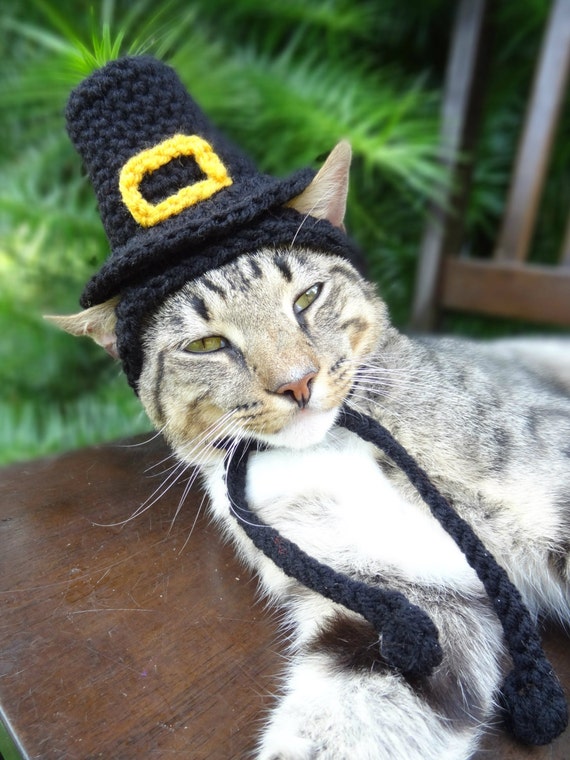 Pilgrim Cat Hat $25
---
Category: Uncategorized
Mousebreath Magazine is an award-winning online magazine that celebrates cats and the cat-centric lifestyle. Editor Karen Nichols is a popular conference speaker and writer, whose current project is The Cat Scout Handbook. She is also the denmaster at CatScouts.com.