You still have time to order your Halloween costume, kittehs, and the I Heart Needlework shop on Etsy has a bunch of comfy knit hats guaranteed to get you plenty of treats! Here are our top ten topper picks: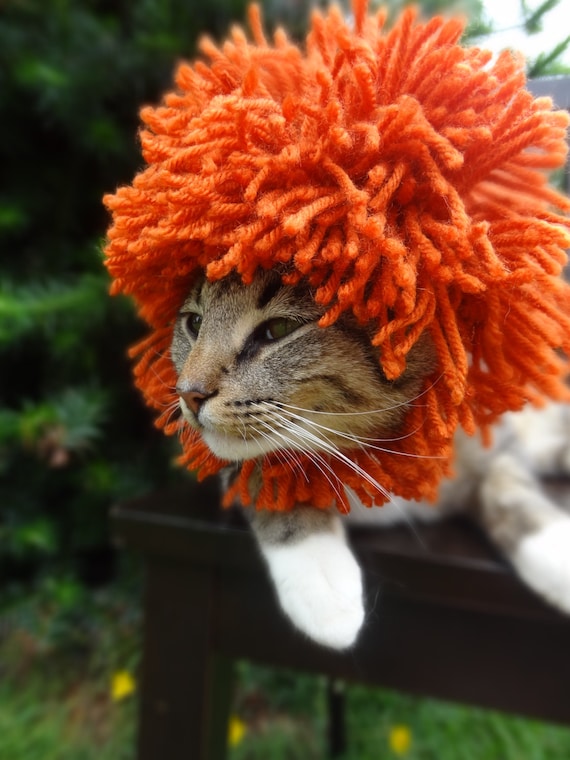 This cat is cleverly disguised as our upstairs guest room — the one with the 70s-era burnt orange shag carpet that we can't afford to replace yet. Ugh. But the costume's creator sez it's a lion costume. $35.
---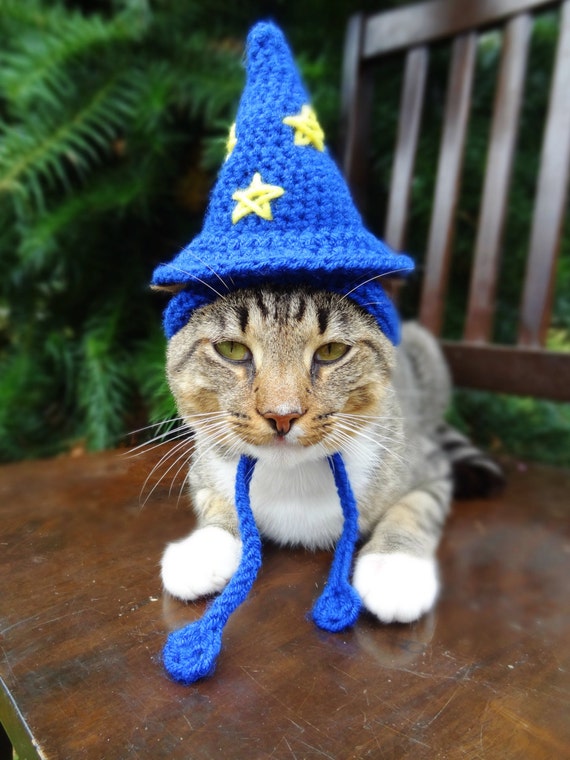 If the Wizard is a Wizard who will serve…. he looks a little like this guy! $25.
---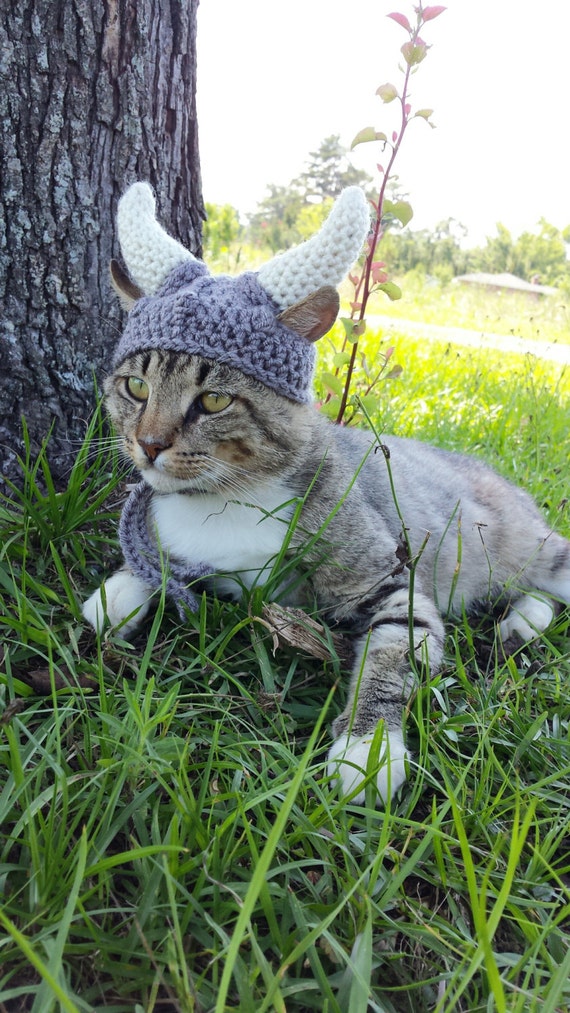 Tap into your inner Valkyrie. $25
---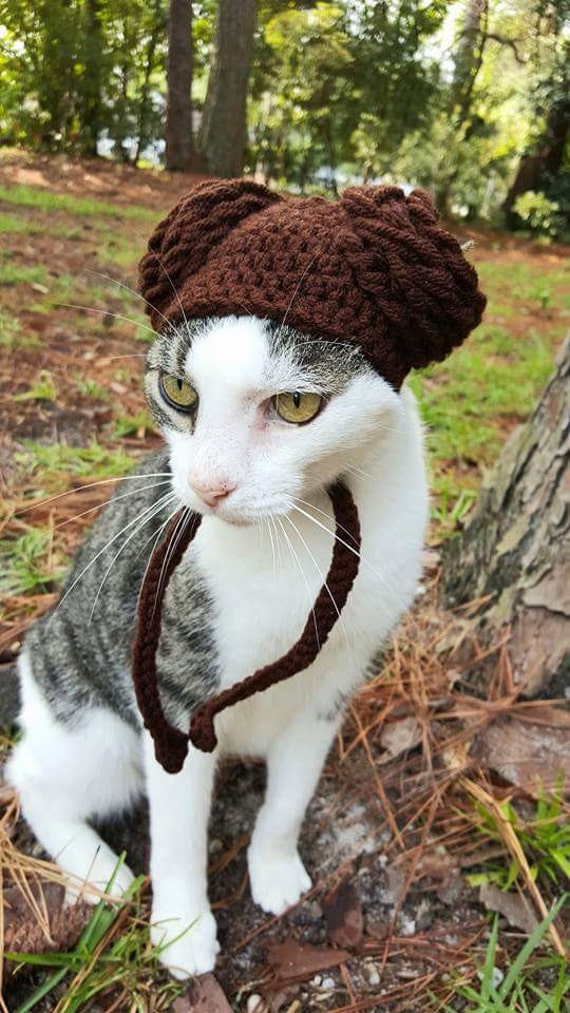 All that's missing is that itty bitty bikini and Jaba the Hut. $22.
---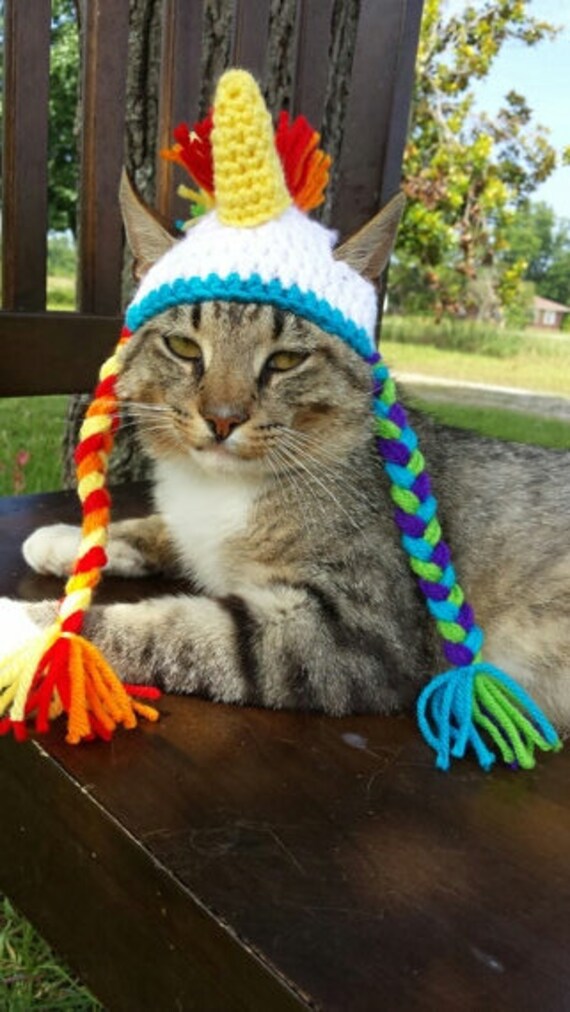 If you dress up as a unicorn for Halloween, you're guaranteed to poop glitter. $30
---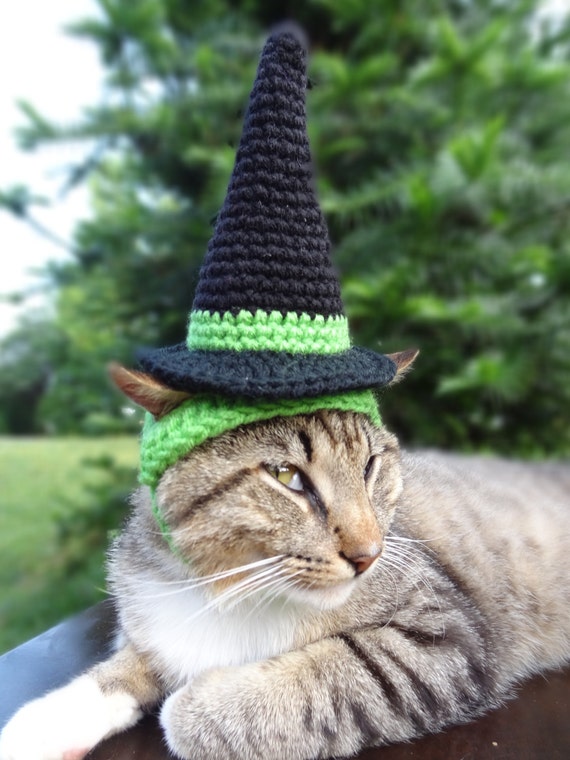 A comfy witch's hat! $22
---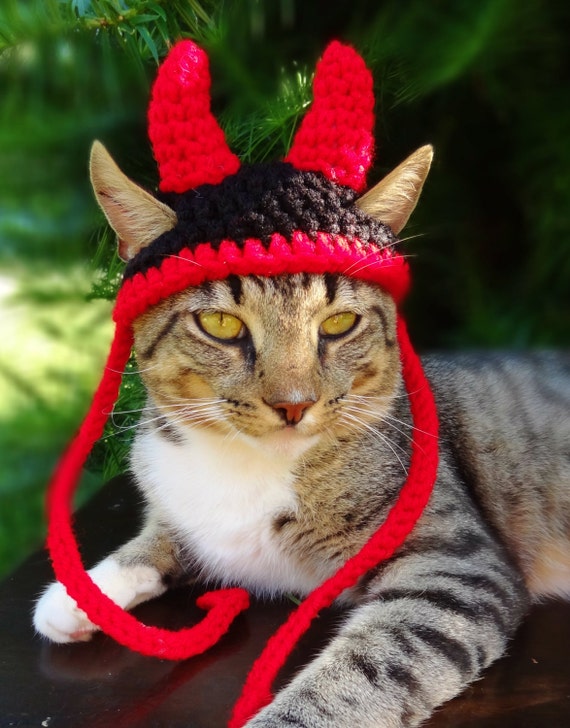 The devil's in the details. $24
---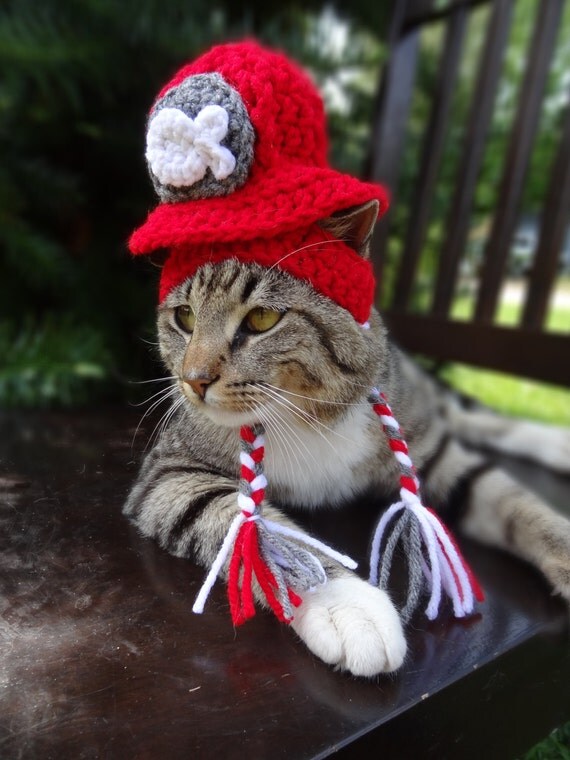 A… fireman?? $30
---
And Thanksgiving is right around the corner! $30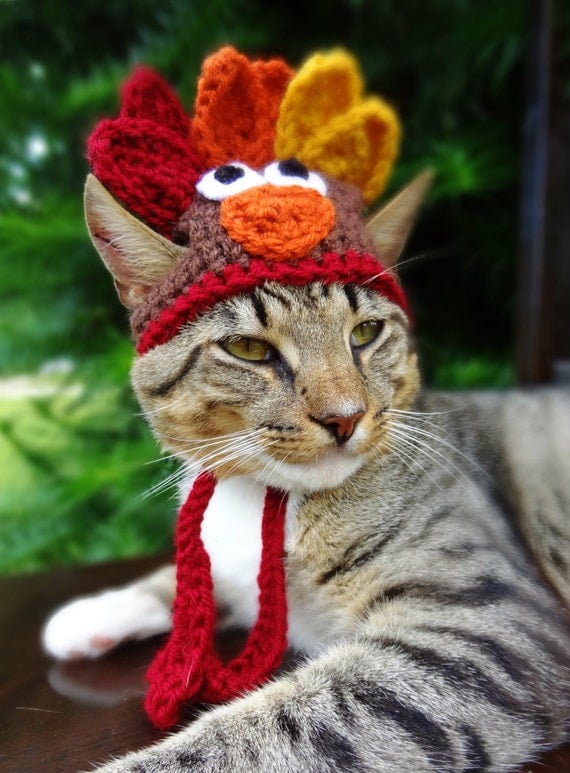 The Pilgrim is $25: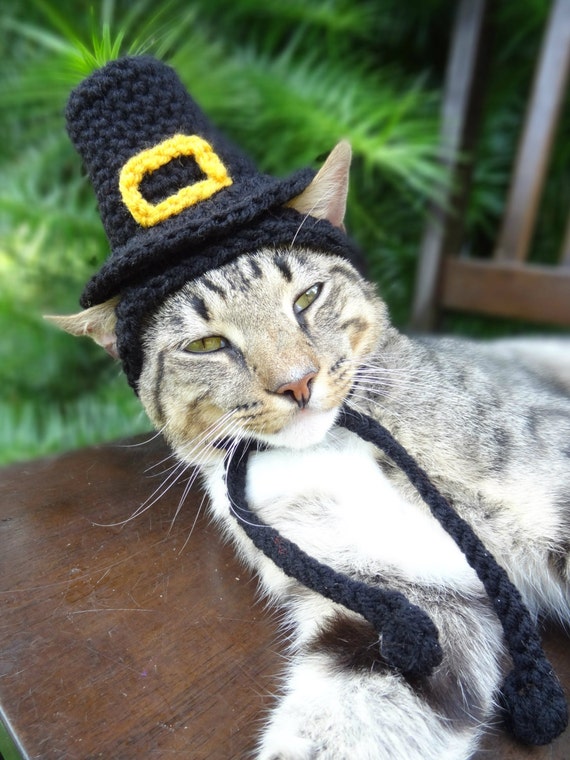 Please follow and like us:
Category: Featured, Holidays, Last Week, zzz Previous 3 cat articles
Mousebreath Magazine is an award-winning online magazine that celebrates cats and the cat-centric lifestyle. Editor Karen Nichols is a popular conference speaker and writer, whose current project is The Cat Scout Handbook. She is also the denmaster at CatScouts.com.