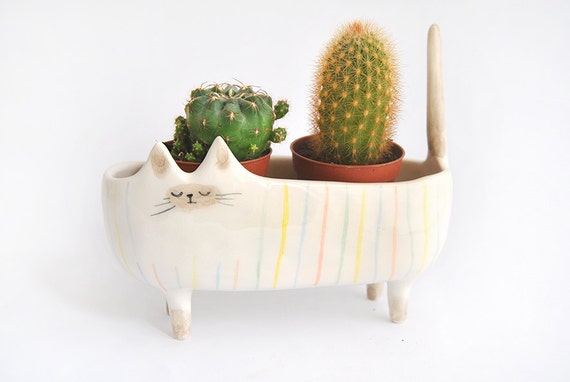 If you're looking for a gift for your favorite cat lover and have less than $20 to spend, run–don't walk–to the Barruntando Shop on Etsy.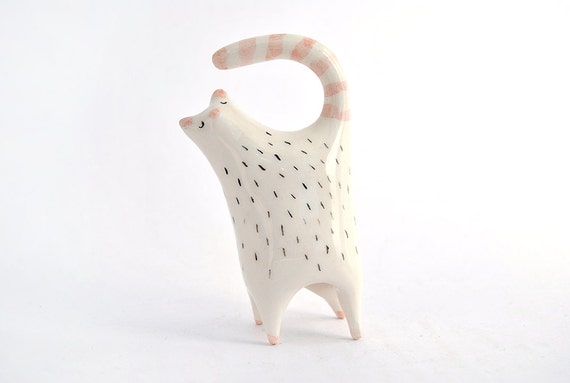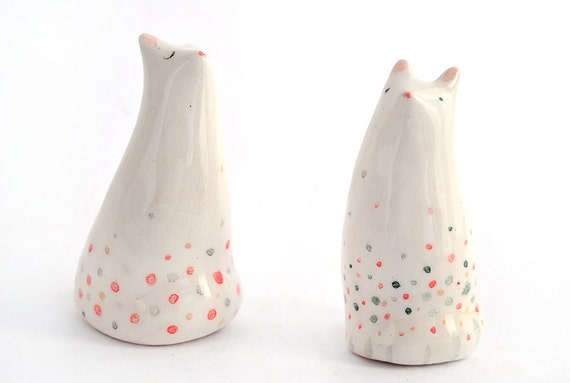 Barruntando was formed by a group of women from different parts of Spain with a common hobby: ceramics. They came together to create "happy and carefree designs" handcrafted with raw materials and traditional techniques.
All of their whimsical ceramic creatures (hedgehogs! a baby platypus!) are adorable, and the cats are irresistible. And, they do custom ceramic cake toppers!
I love the stripey tails:
Although most of their figurines are white, there is a black cat thrown in for Halloween:
https://mousebreath.com/is-dating-a-girl-with-a-kid-a-bad-idea/
Best of all, many of them are priced under $20.
And here's the hedgehog!