Today we found some (mostly) mid-century ceramic cat figures that need adopting! Click any photo for purchase info (prices subject to change.)
---
These are mid-century Holt Howard repros. In the 60s, knockoffs of the Holt Howard Cozy Kittens were the rage, and MIJ copies sprouted like mushrooms. Now they are nearly as collectible as the originals.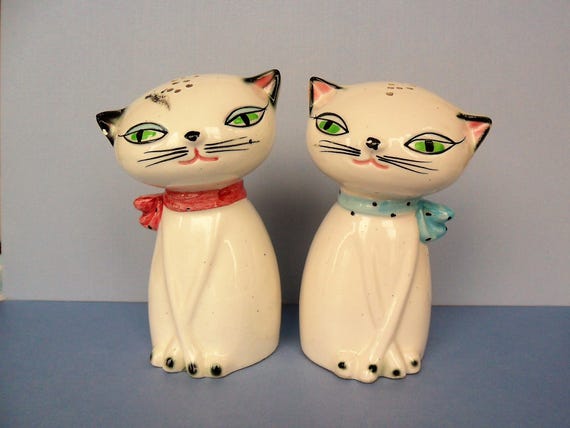 ---
This opium den pillow could be quite the conversation piece. It was used by pouring cold water in the corked hole, providing a cool spot for the opium denizens to rest their heads. Pretty? Not so much. But just wait until your friends ask, "What is that?"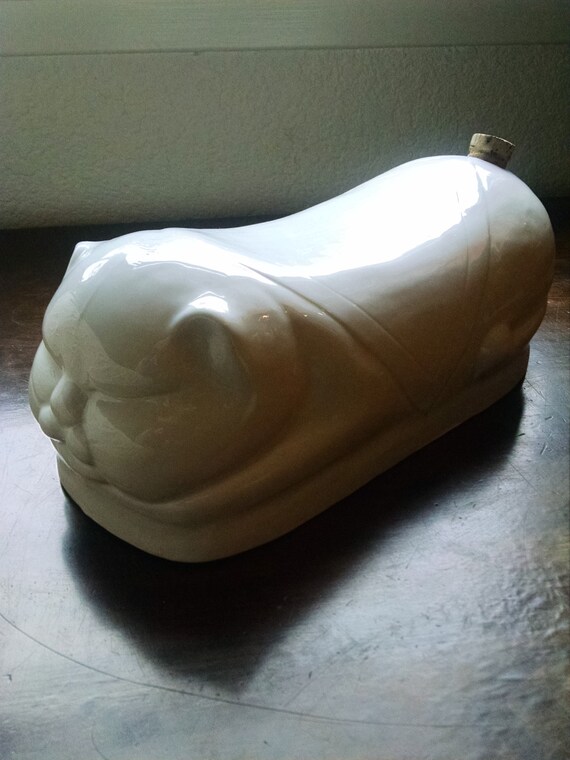 ---
It's impossible for me to say whether these "Staffordshire Ware" ceramic cats are 19th century originals or 20th century repros (probably the latter, given the price), but if I had a couple of cowcats, I'd snap them up.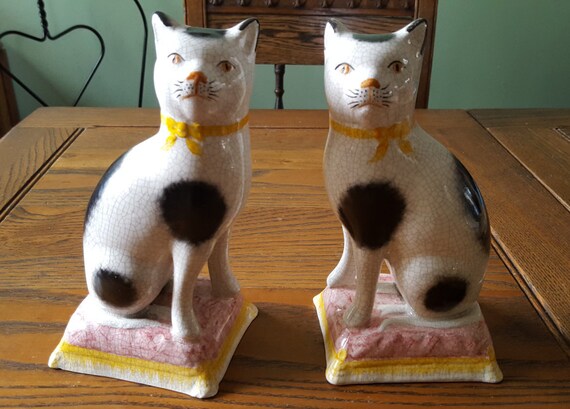 ---
This 1950s figurine has two faces — one painted, one carved. I love the color and the primitive style. And the fact the it looks like the spawn of a cat and a dachshund!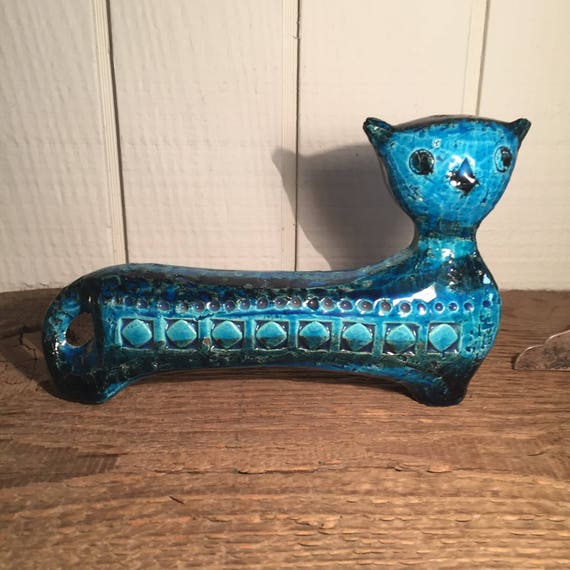 ---
This Eisenhower-era planter is from Hull, design number 63. A creamy colored underglaze accented with mint green and pink put this planter squarely in the 1950s.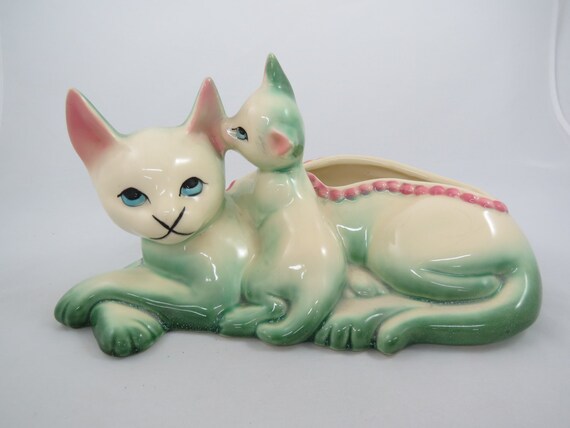 ---
Siamese cat figurines were ubiquitous in the Don Draper era. I'd probably have some myself if I were sure that Reno wouldn't demolish it within 24 hours.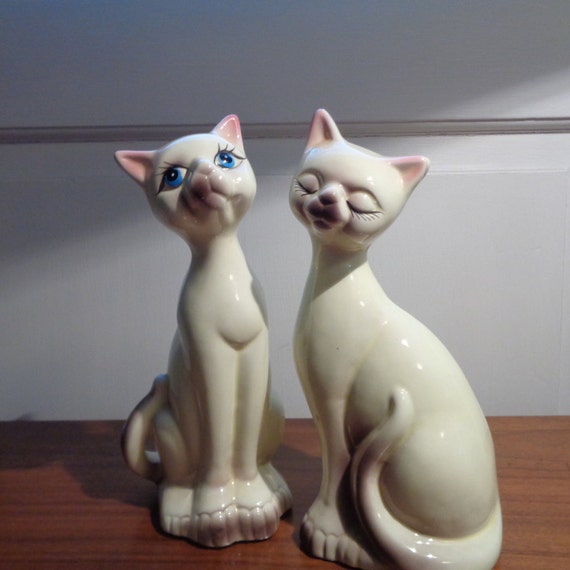 ---
I saved the best for last… a pair of mid-century style cats that is both vintage and modern. They were crafted in the current day from a 1962 mold. She does custom orders; you can have a pair made to match your decor! (I'm thinking of requesting a Demonic Duo pair.)