The true cat lover lives cats 24 hours a day. How better to have sweet kitty cat dreams than to sink your sleepy head into a pillow with a distinctive cat design on it?  Here are 13 original designs … click the image to view the product info for each item. Prices are listed when available.
This circle of love cat design fits purrfectly into modern interiors. $28.40 :
Love these vivid jewel tone colors — and cats, cats everywhere! $20: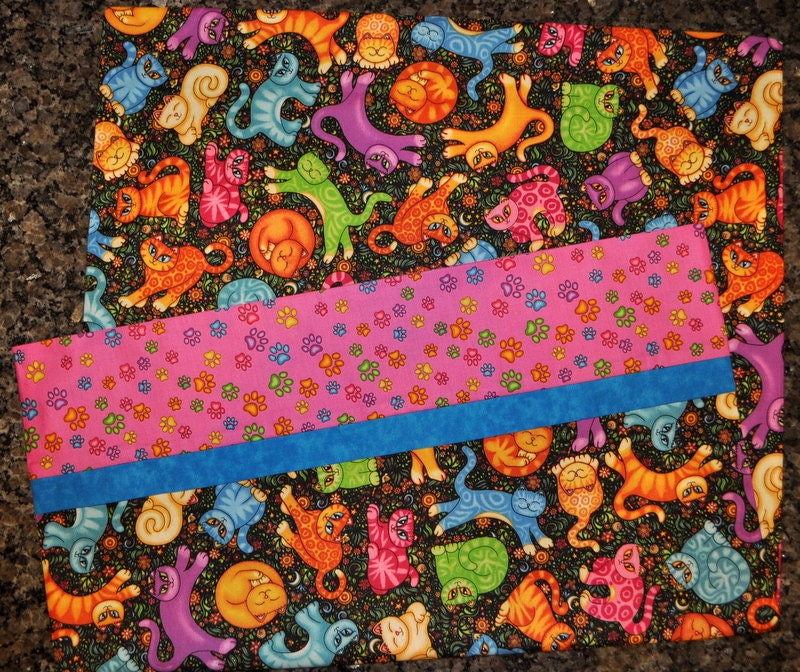 Don't want any ol' cat on your pillowcase? You can get a custom design with your cat's photo on it. $18.95: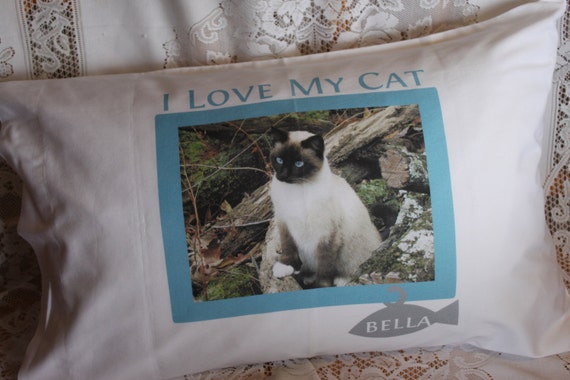 These cat head cases go well with monochromatic color schemes. $28: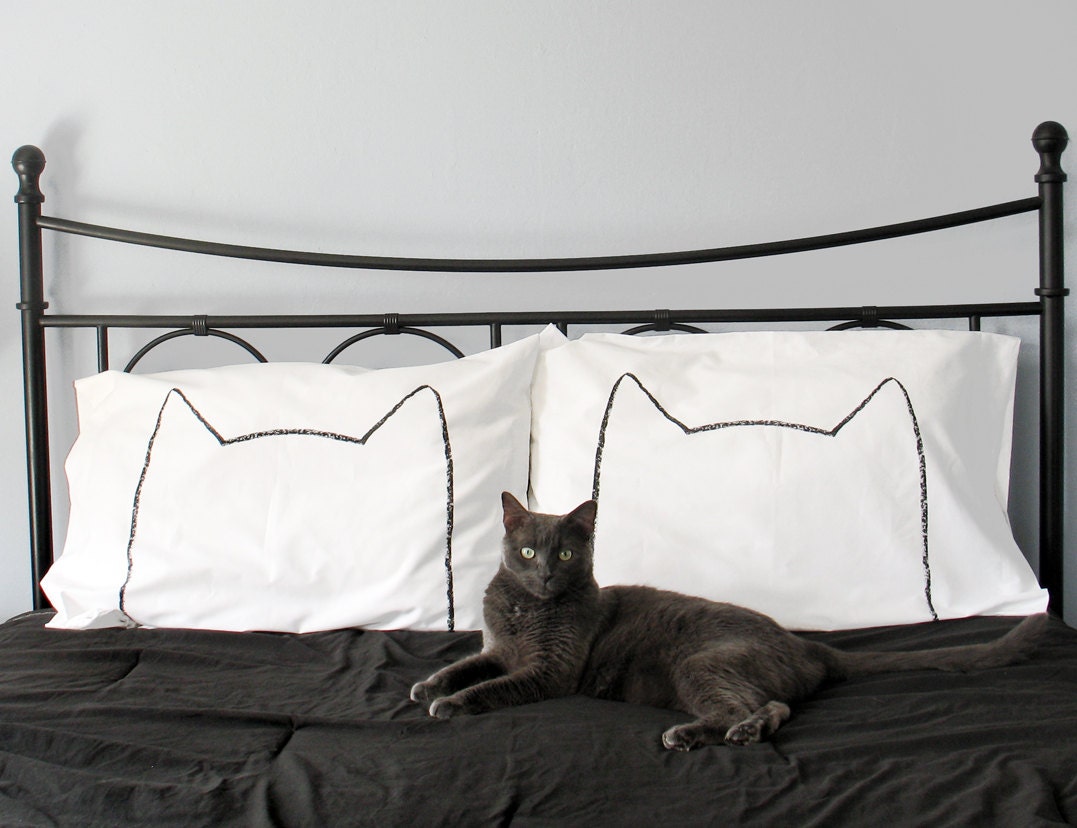 Not sure what this one's all about, but we love it! $23.40:
Not quite sure about this one, either. $25:
Proclaim your love for all things cat! $21.40:
The mythical catalope. $26:
Were truer words ever spoken? Sales from this one benefit the American Childhood Cancer Association. $10:
I'm surprised hubby hasn't purchased this one for me already. $16: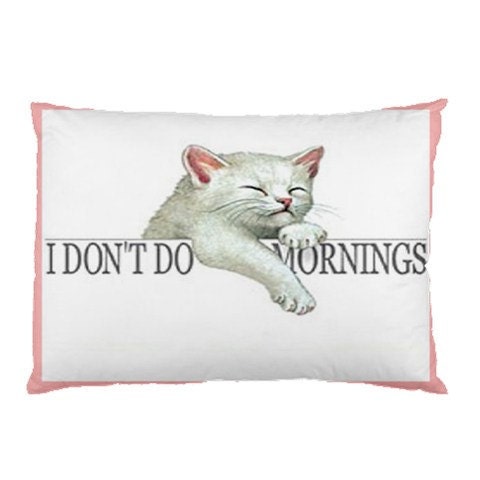 Who can say no to pink and cute kittehs? $12.99:
These trippy hippy cat eye pillowcases might cause insomnia. $39.99: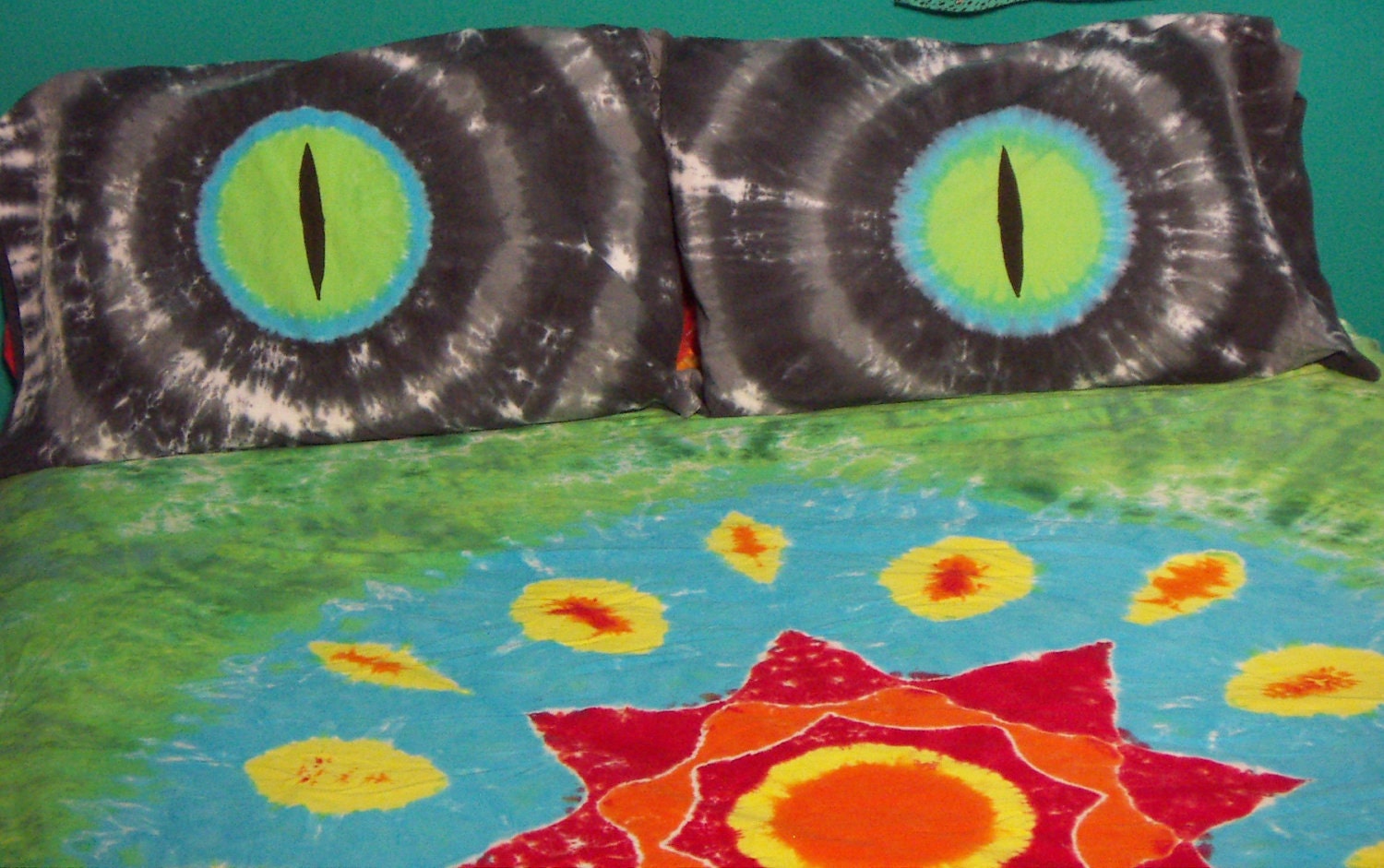 And we saved the best for last. Unfortunately, it's hard to find purchase info:
Sweet dreams!!!