When we experience the heartbreaking loss of cherished cats, it can be difficult in the throes of grief to think of the best way to memorialize them. Here are 13 urns and custom artworks that can serve their memory as you keep them forever in your heart. Click through for info on how to order.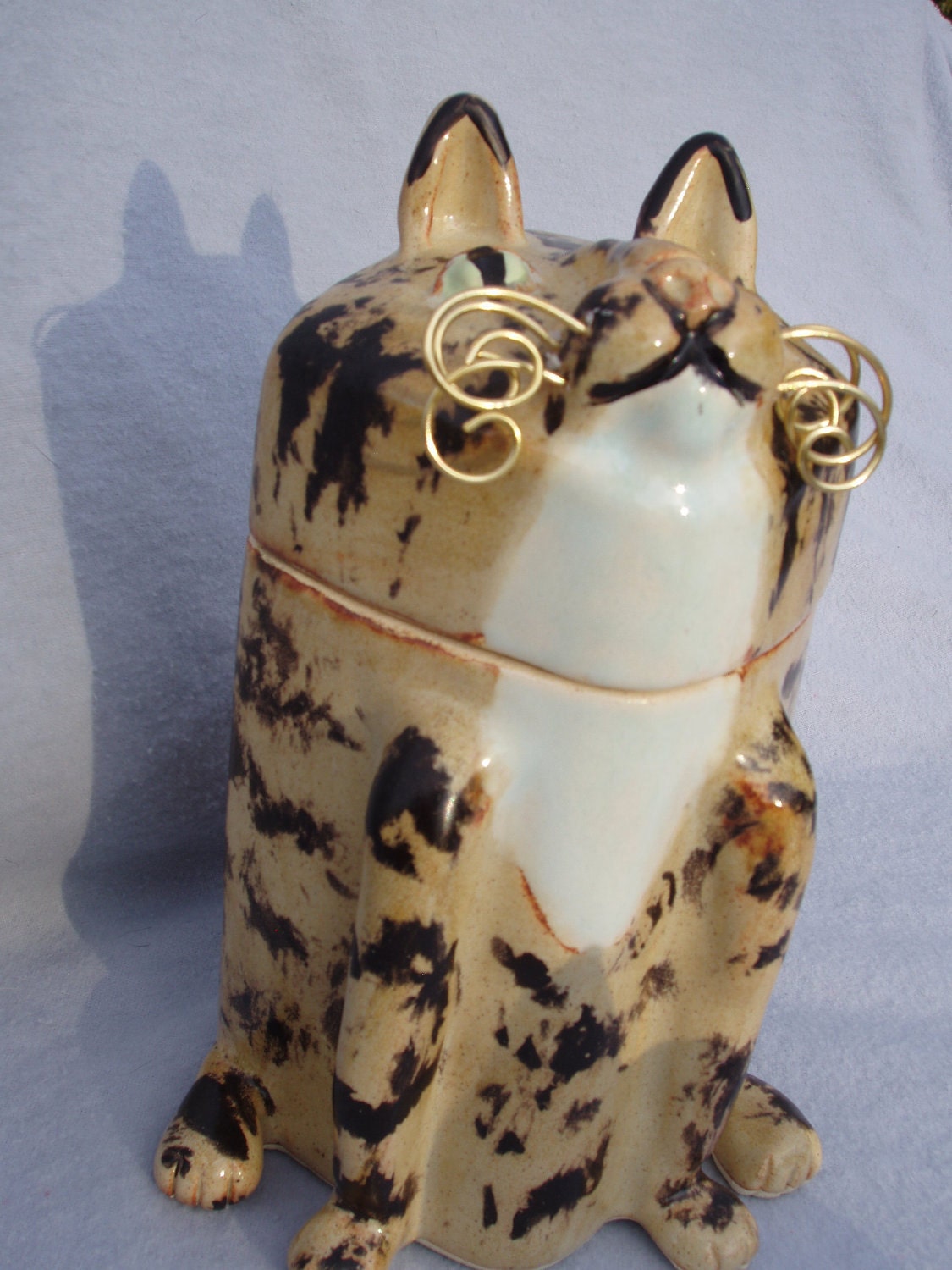 This clay rose incorporates your cat's cremains. Powder from the ashes is gently mixed into the clay which hardens to encase the ashes: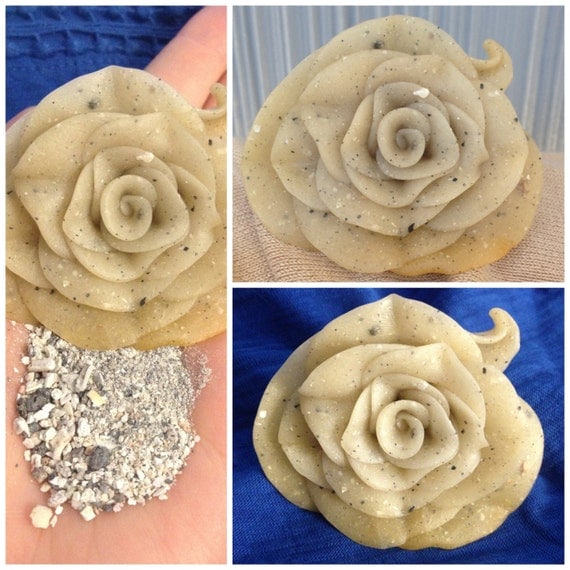 This pendant is crafted of silver metal clay and your cat's cremains or a tuft of fur — which you can then wear close to your heart: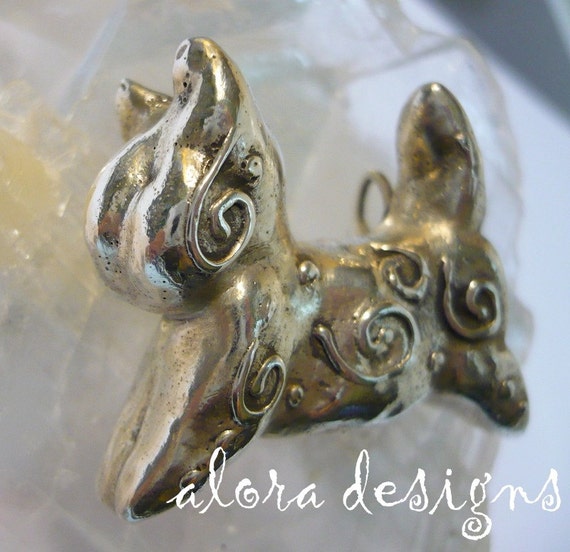 This custom painted gourd is a Wall Pocket Urn Box, embellished with any special toy or trinket (in this example, a laser toy is used) as the handle.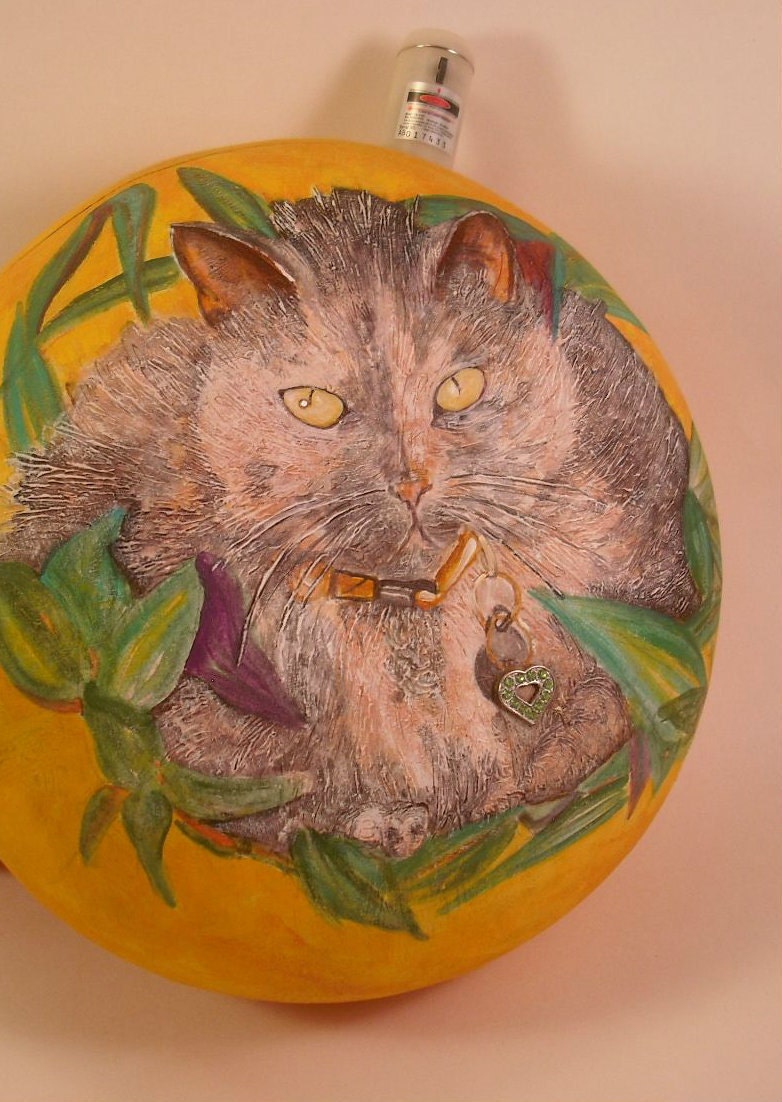 For this urn, the custom image is applied to wet clay using a lithograph transfer process, resulting in a funk-mod look:
Nina Lyman creates these custom ceramic urns:
A lovely mosaic stepping stone can memorialize a burial spot or keep the memory alive as a garden decoration:
Made of cenizaro, this wooden urn has carved detailing on all sides: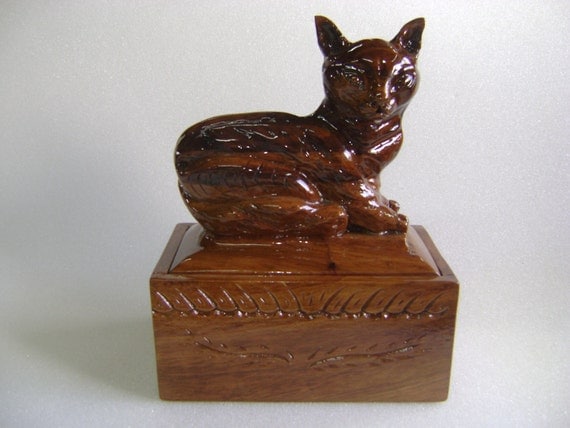 This ceramic urn is custom-made to order: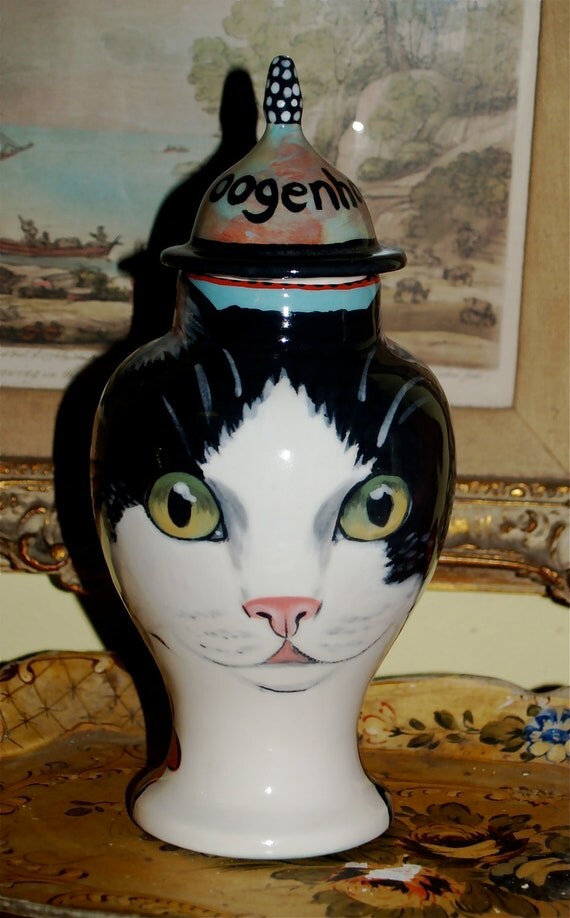 Keep your cat's cremains with you at all times in this ring inlaid with the ashes and turquoise in a patented process: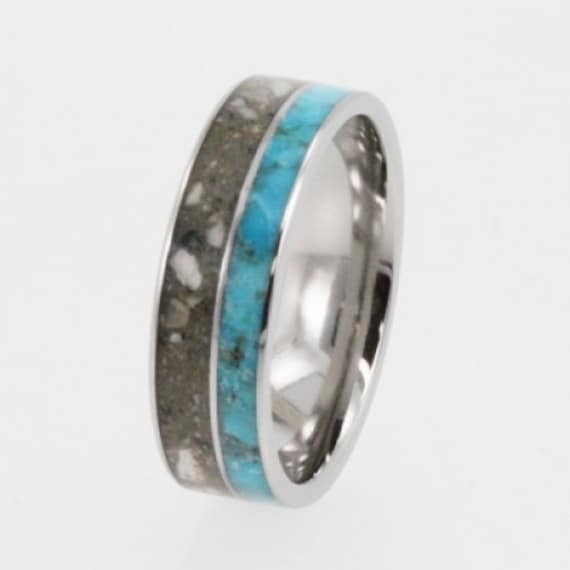 Cuddle up with a photo quilt memorializing your cat: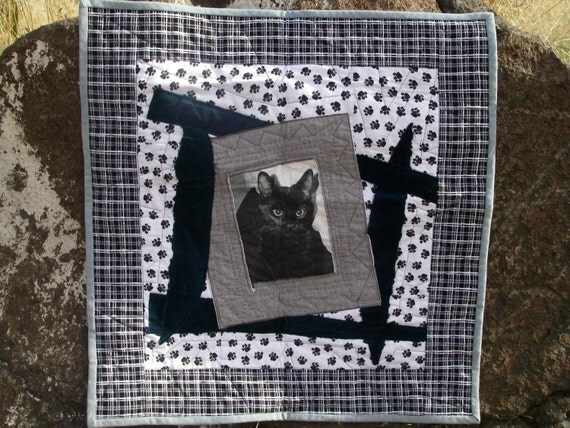 Keep a posable felted figure of your cat on your desk or bureau: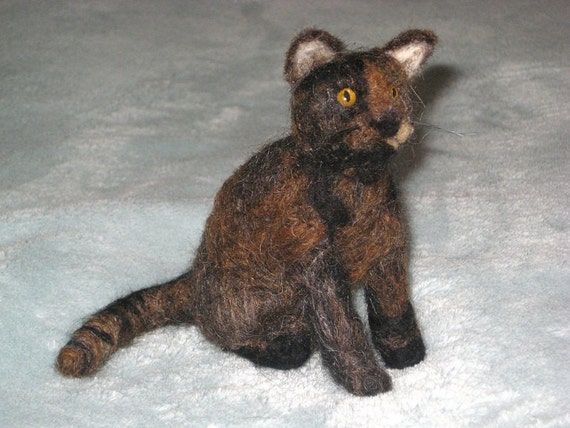 This urn fits into any modern decor. Made of hackleberry, it is trimmed in walnut and features a spot for a photo: