Only 24 more sleeps until it's time to rip open all of your Christmas pressies!
But before you do, how about ordering some custom ornaments for that tree you're planning on toppling?
These ornaments crafted by the Kitty Cat Art Studio are made of polymer clay and customized to portray you or your fellow cats. You can add a cat's name, dates and any brief quote. Send in a reference photo with $67.45 and it's all yours!
They also offer the more traditional Christmas sphere ornaments: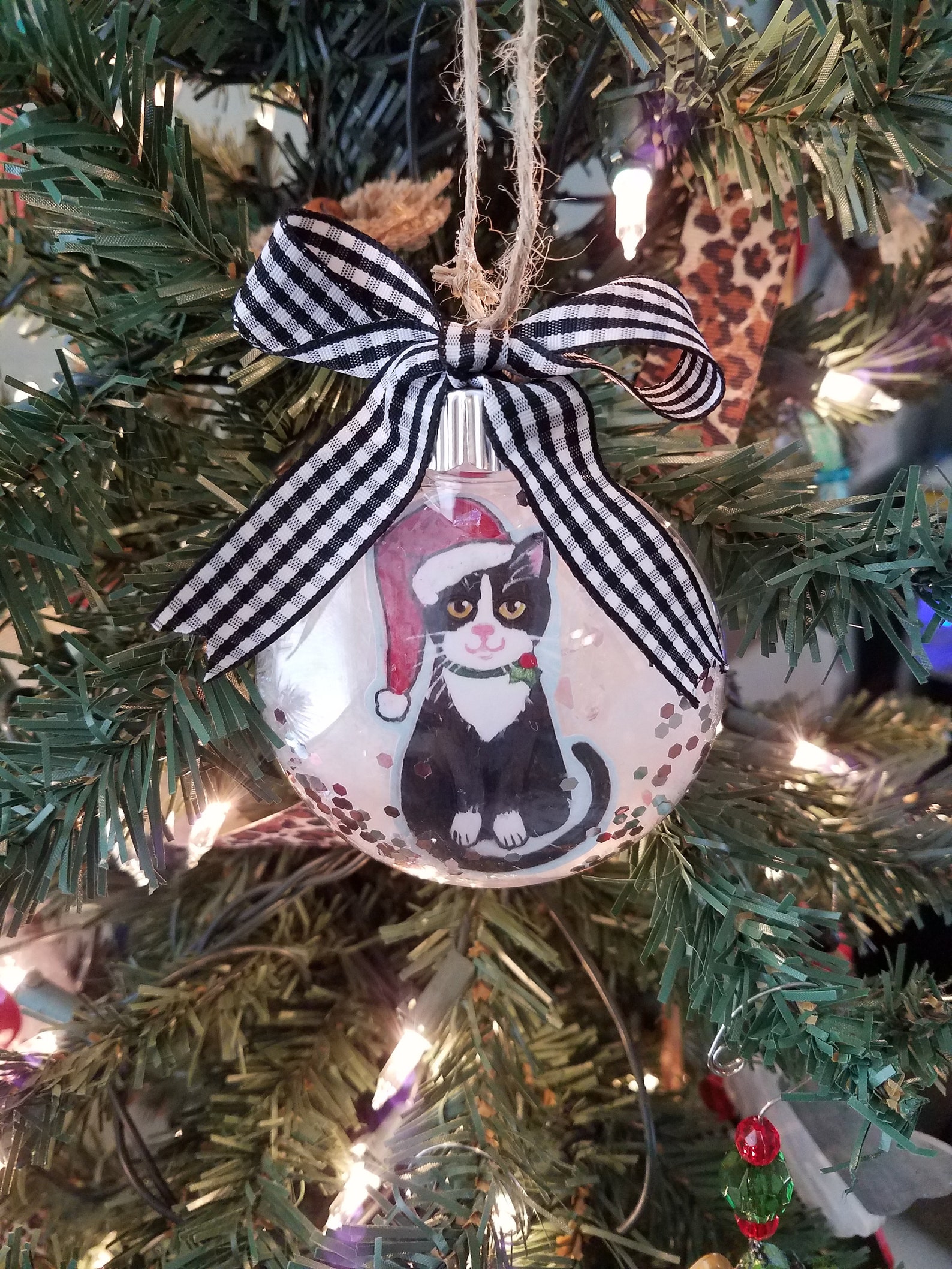 In addition to ornaments, you can buy a custom tree topper (full size! 12 inches high!) featuring two cats …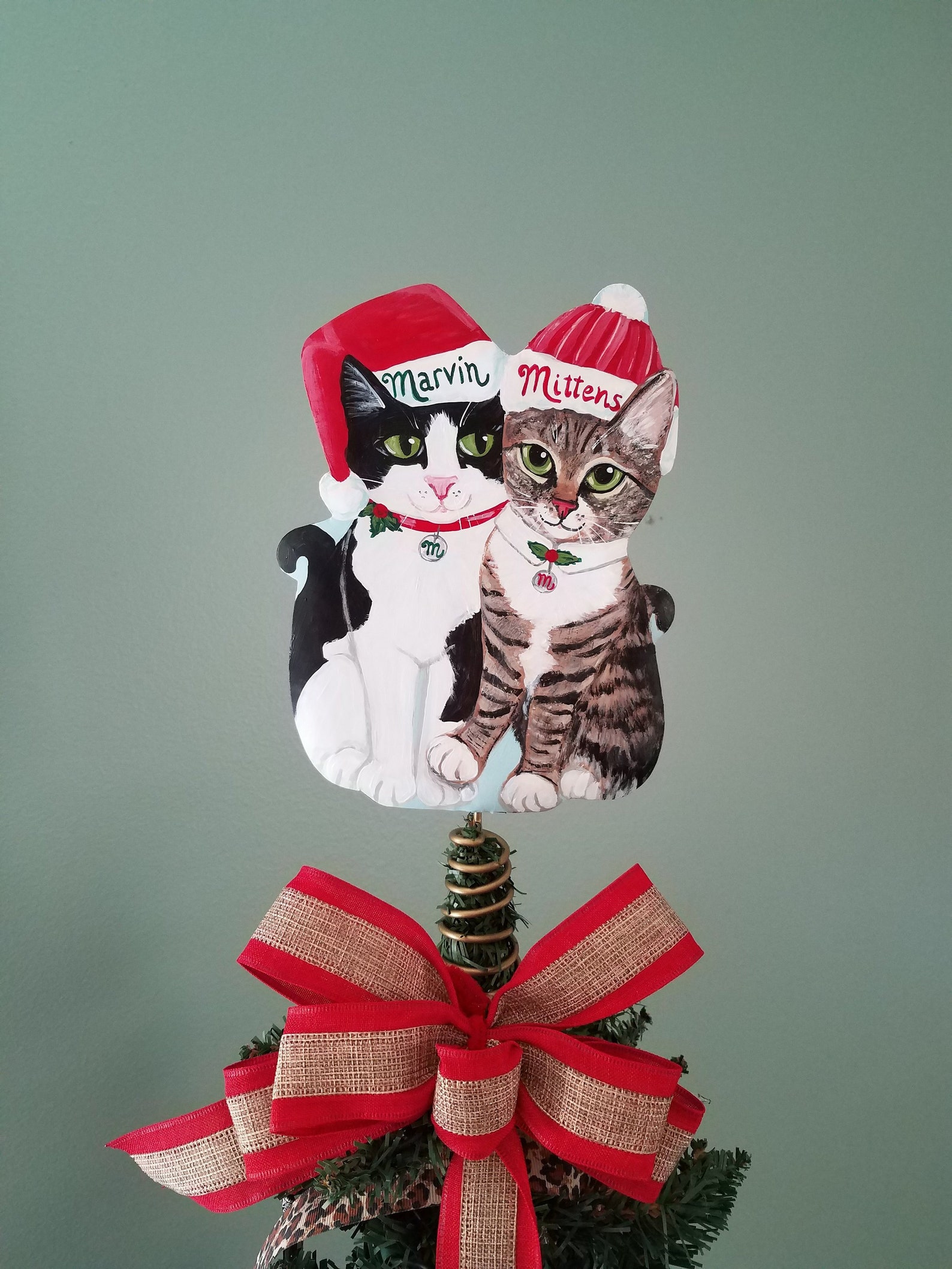 I don't know if I can live without a Homer and Reno tree topper!
Generic cat ornaments are also offered for a lower price.
Cats Love 'Em!!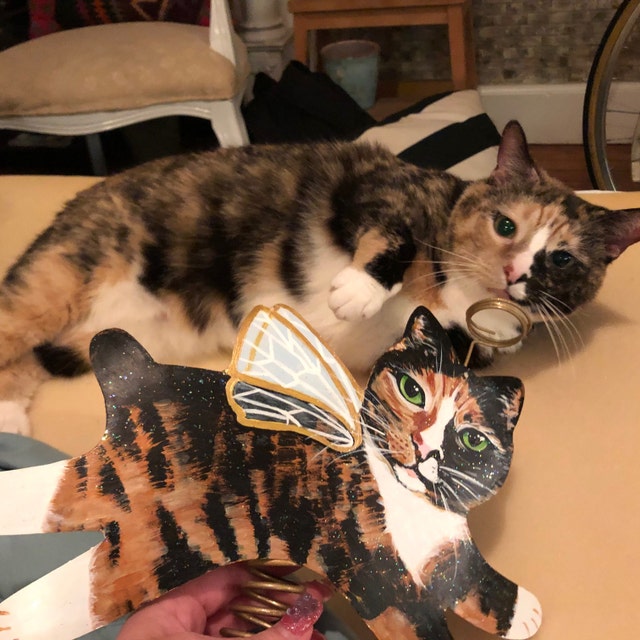 Check out the Kitty Cat Art Studio on Etsy!