I live in sandals year-round. Not just because I live in California and it's illegal not to, but because I have a debilitating bunion that makes enclosed shoes a special kind of medieval torture.
So I was delighted to run acoross these hand-crafted sandals and flip flops. The special leather ones at the top are the most expensive of the group at just under $50. All the rest are in the $20 range.
Click any photo to go to its product page.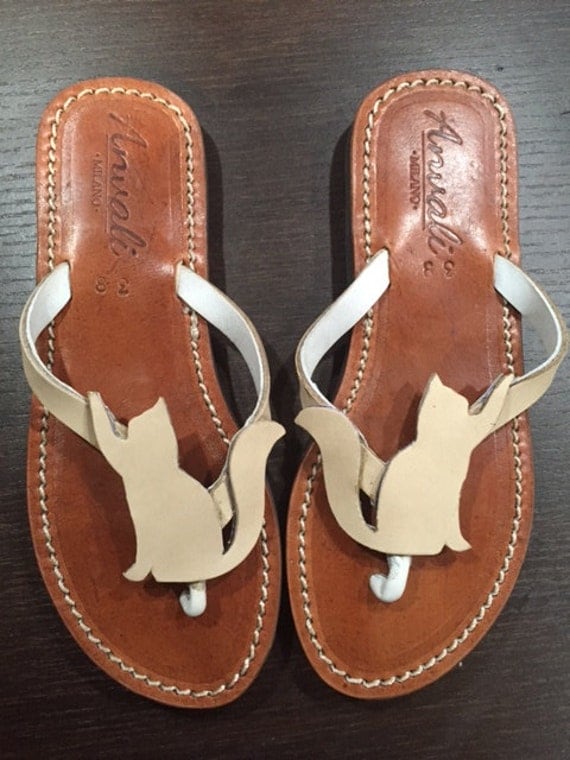 ---
---
Titled "4 Sardines and a Cat," these would be hard for me to wear — I'd just take 'em off and stare at their pawsomeness!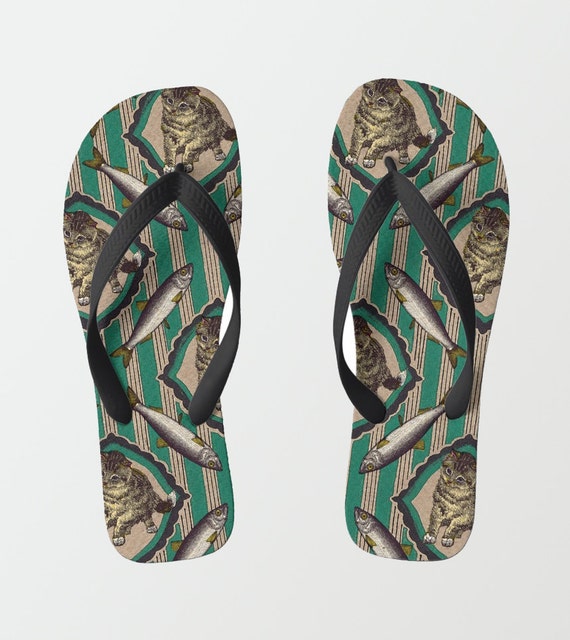 ---
---
Love purple? You'll love these!
---
---
These are customizable: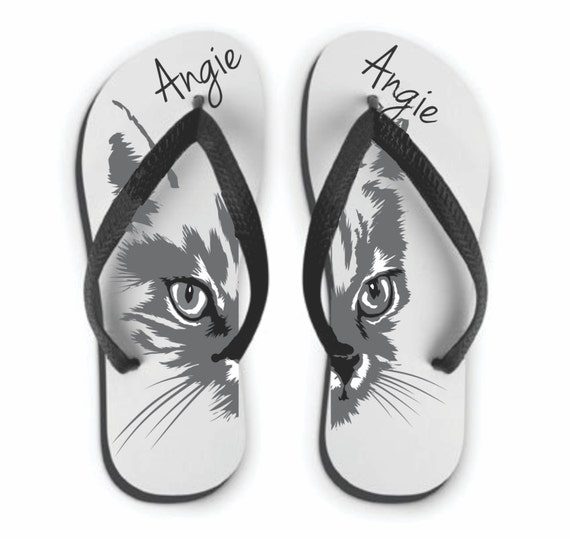 ---
---
If barefoot gypsy sandals are more your thing, we gotcha covered: