Who can resist buying just one more handbag? Not me. I've got a gazillion totes, but then I see a cute cat purse and talk myself into buying just one more. Here are five I'm having a hard time saying no to:
This grey felted purse features a house panther, and goes as well with jeans as it does a little black dress. $33. MORE INFO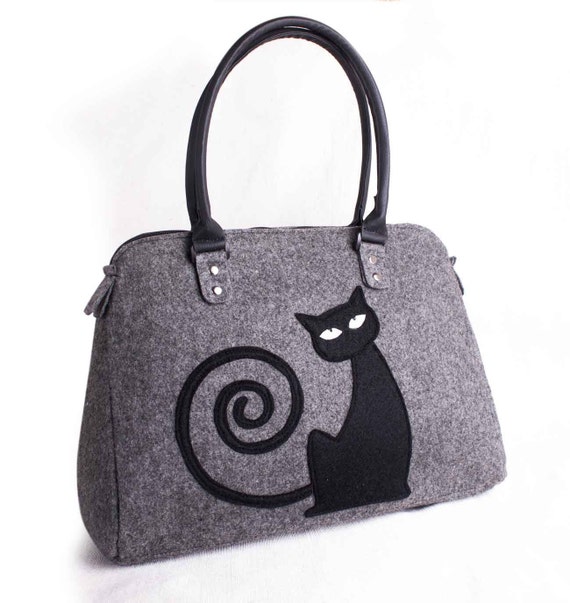 ---
If you're one of those impossibly well-organized women who only carries around a wallet and a tube of lipstick, this might be the bag for you. It's a small chocolate brown messenger bag-style tote with a leather cat applique. $35 MORE INFO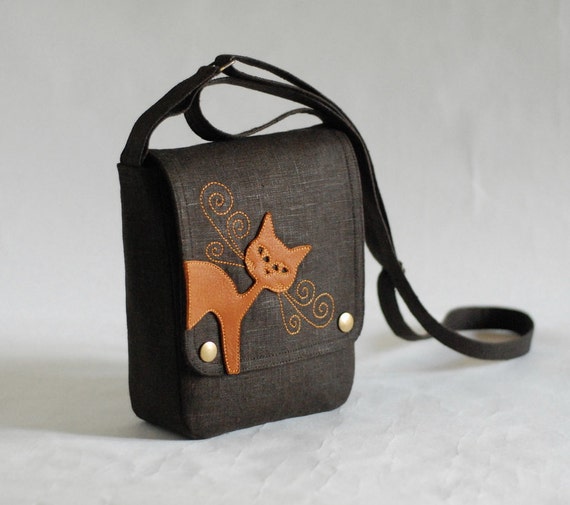 ---
We can't say enough good things about this Spring Kitten tote. It lays flat for easy storage but the  snap feature on both sides allows you to turn your tote into a full-service bag that can hold everything but the kitchen sink. The nylon surface resists stains and is easy to clean, and the kitten applique is made of vegan-friendly poly synthetic leather. It comes in five color combos, and at a sale price of $24, it's a steal! MORE INFO
---
LOVE this abstract cat design in bright, saturated colors! It's got two interior pockets, purrfect for storing a bag o' nip or Party Mix! $60. MORE INFO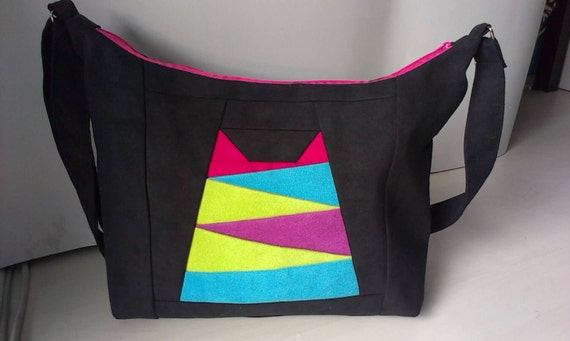 ---
This whimsical design features a zipper-mouthed tapestry cat. Wish Banzai had a zipper mouth we could zip up! $43. MORE INFO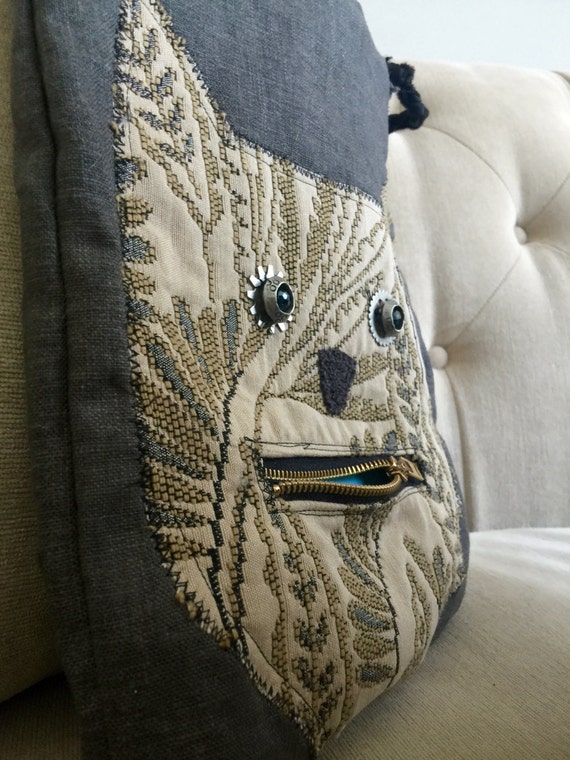 ---
Prices in effect at time of publication, but can change without notice.