Back-to-School time is steeped in the excitement of a brand new school year, fresh PeeChee folders and a new Barbie Lunchbox. Throw in turning leaves, the scent of Crayolas, and a chill to the morning air and…. well, I get lost in reverie.
And of course, it always makes me think of one of my favorite exchanges in "You've Got Mail": the bouquet-of-sharpened-pencils scene:
You can get in on the excitement of Back to School shopping even if you have no school to go back to. Check out these PURRfect Back to School supplies. (Click photo or links for additional product/purchase info. Prices are subject to change.)
Colorful Kitty Pencil Case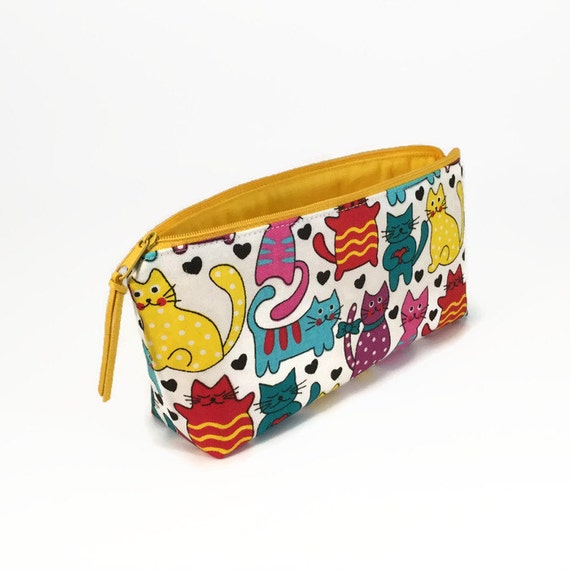 If I'd had this pencil case back during my school days in the Pleistocene Era, I would have flunked, having spent entirely too much time staring at the colorful cat collection, then picking a pencil from within to draw cats. Come to think of it, that one pencil case could have changed the entire course of my existence. No more school, just cats. If only I'd known then….
[$18.51]  CLICK FOR PURCHASE INFO
---
Embroidered Burlap Pencil Case
This texturey burlap pencil case features a cute kitty clowder embroidered in a black thread that provides a silky counterpoint to the rough fabric.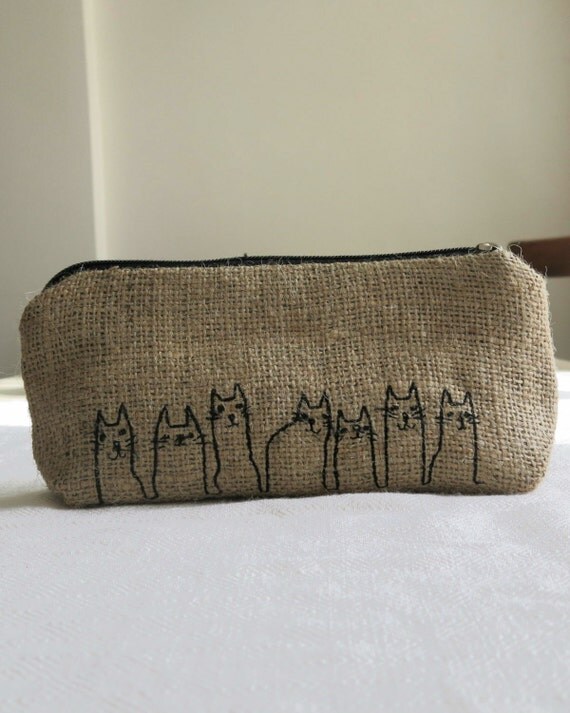 [$13.00]  CLICK FOR PURCHASE INFO
---
Derwood LeDuc Cat Scouts Backpack
A true Cat Scout is never far away from his backpack, and this one is PURRfect for both school and hiking. It commemorates Derwood LeDuc, the greatest Cat Scout ever to hail from France. Made of PU Leather, it can take a licking without showing a scratch.
[$31.19 — or, under $22 if you use coupon code artsadd to get 30% off. CLICK FOR PURCHASE INFO.]
---
Cat Washi Tape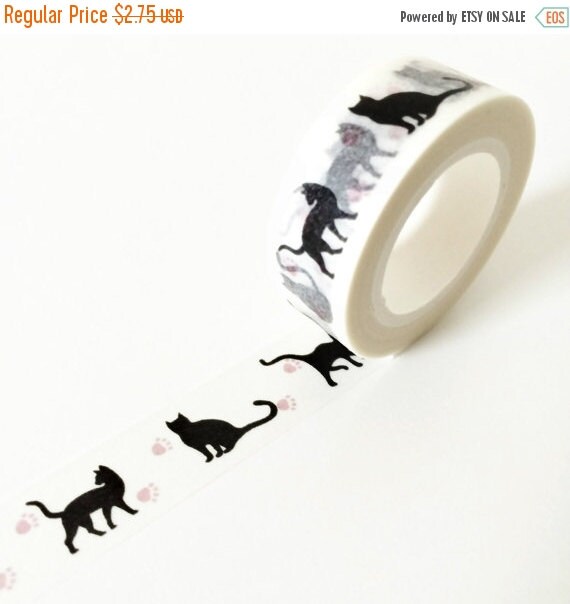 Back in the day, we'd make book covers out of shopping bags and then decorate the heck out of them (usually along the lines of Cream's 1967 album cover for Disraeli Gears). What I could have done with a dozen rolls of washi tape!
[$2.48]  CLICK FOR PURCHASE INFO
---
Cat Scouts Notebook
When the electricity goes out, how will you take notes in class at Cat Scouts University? How about with this official Cat Scouts Notebook! Covered in high quality vegan-friendly PU Leather, it will last the entire school year.
[$18.69 — or $13.08 if you use coupon code artsadd for 30% off.]  CLICK FOR PURCHASE INFO
---
Hello Kitty Snack Bag
This reusable snack bag is lined with food grade Procare, which the maker says renders this small zipper pouch safe for food and easy to clean.
[$6.50]  CLICK FOR PURCHASE INFO
---
Now where's my bouquet of freshly sharpened pencils???