First, we were told not to wear masks unless we were symptomatic of covid-19. Now everyone is now being encouraged to wear one. But if you don't have one, it's unlikely you can scuttle down to CVS and buy one; most places are out of stock.
Why wear one? Well, my brother-in-law (who teaches medicine, has his own research lab and is working with other labs on Covid treatment) said that a prominent epidemiologist told him to wear a face mask and glasses when in public–but not for the reason you think. It's so that you won't be able to touch your face. You are unlikely to be in a situation where you're six inches from a victim's face and she coughs or sneezes on you, but if you go to the store you're likely to touch a lot of things that might have been touched by someone with the virus, and then absent-mindedly touch your face (even though you've been told a bazillion times not to–who can help it?)
And in the couple of months they've been studying the disease, it's apparent that many asymptomatic folks are out and about who are vectors shedding the virus. If so, their wearing masks may decrease the amount of the virus they're able to freely transmit. Tiny viral particles, known as aerosols can penetrate fabric masks and n95 masks, neither of which is medical grade. They are unlikely to protect you if a victim coughs in your face at point blank range. However, these masks are effective at capturing droplets, which is a main transmission route of coronavirus, and some studies have estimated a roughly fivefold protection versus no barrier alone (although others have found lower levels of effectiveness).
But what do you do if you don't have face masks and every local retailer is sold out?
You go online, of course! And why not order a cat print mask or bandana from an Etsy shop? It's not necessary for the average civilian to get a respirator mask or an n95 mask. Fabric will do. And here's a selection of the cute cat masks and bandanas you can enlist for the job. (Click any photo to go to its product page.)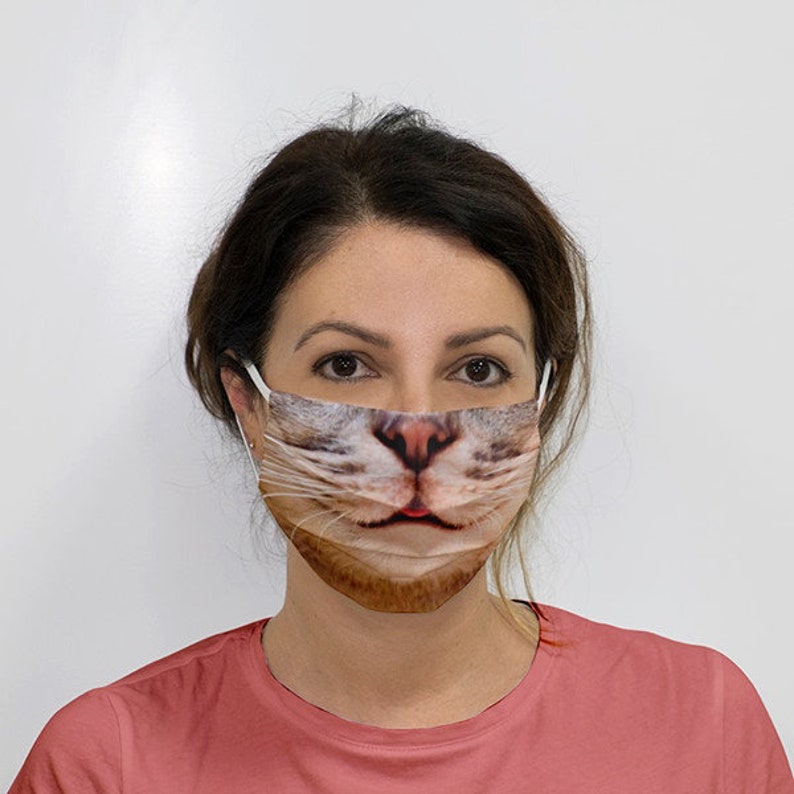 ---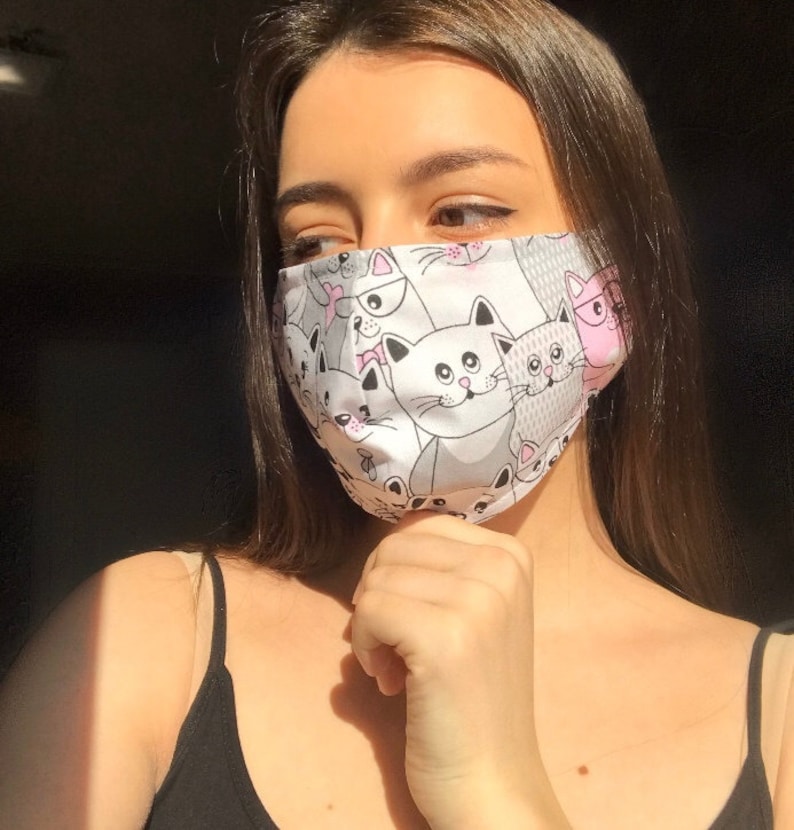 ---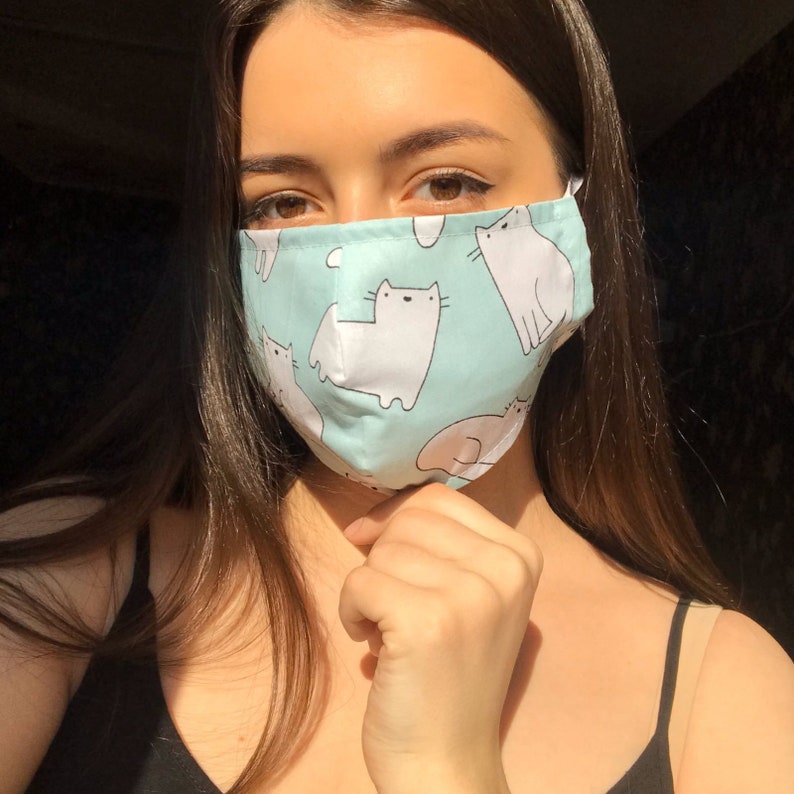 ---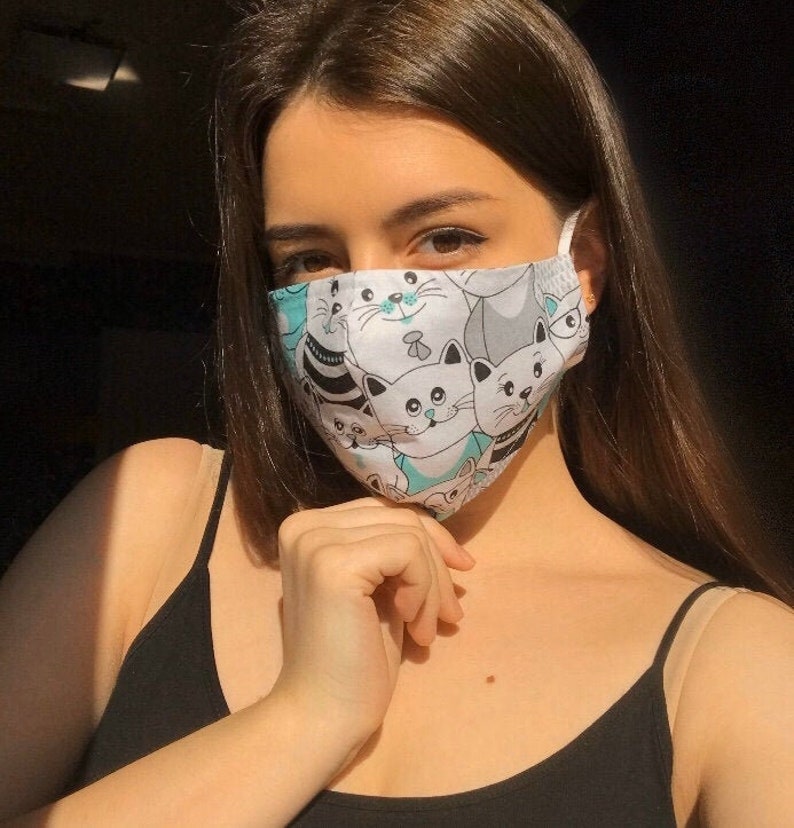 ---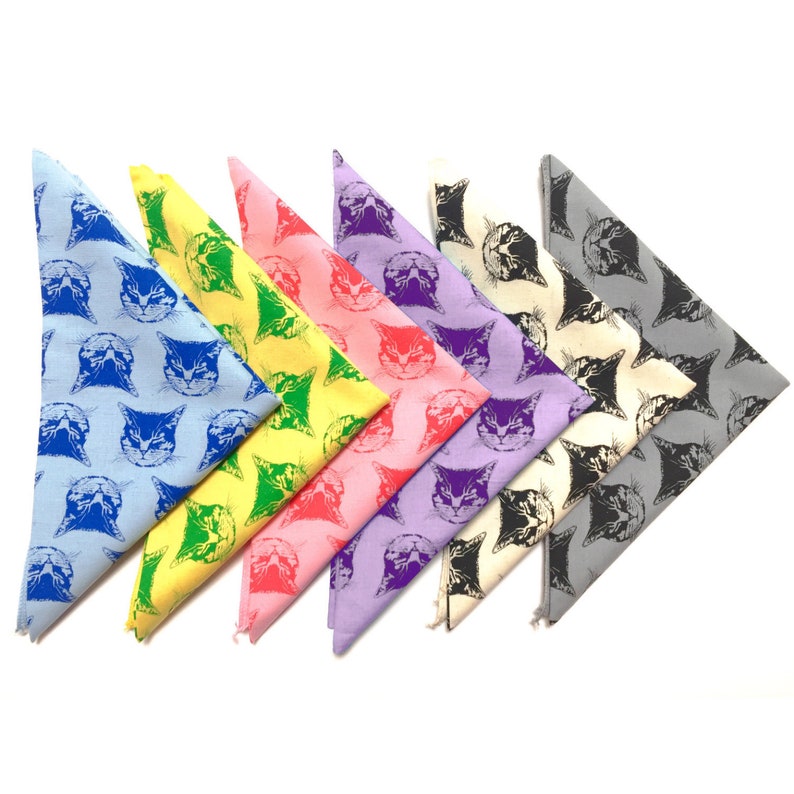 ---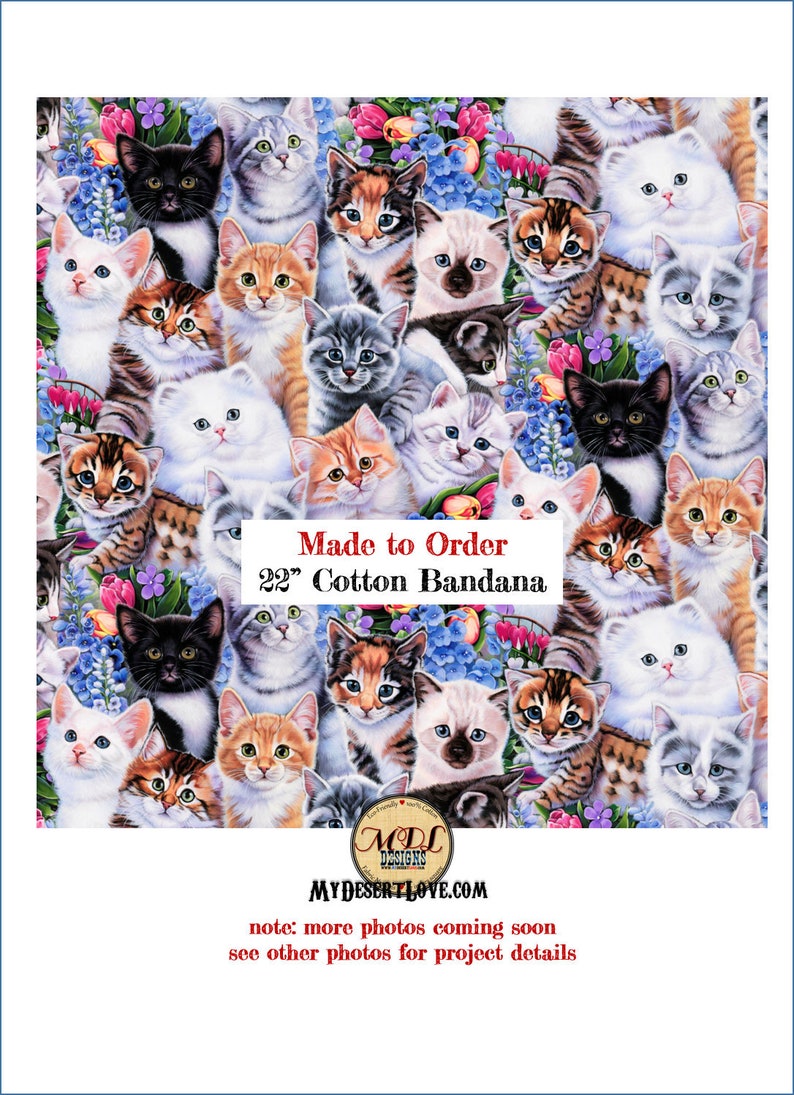 ---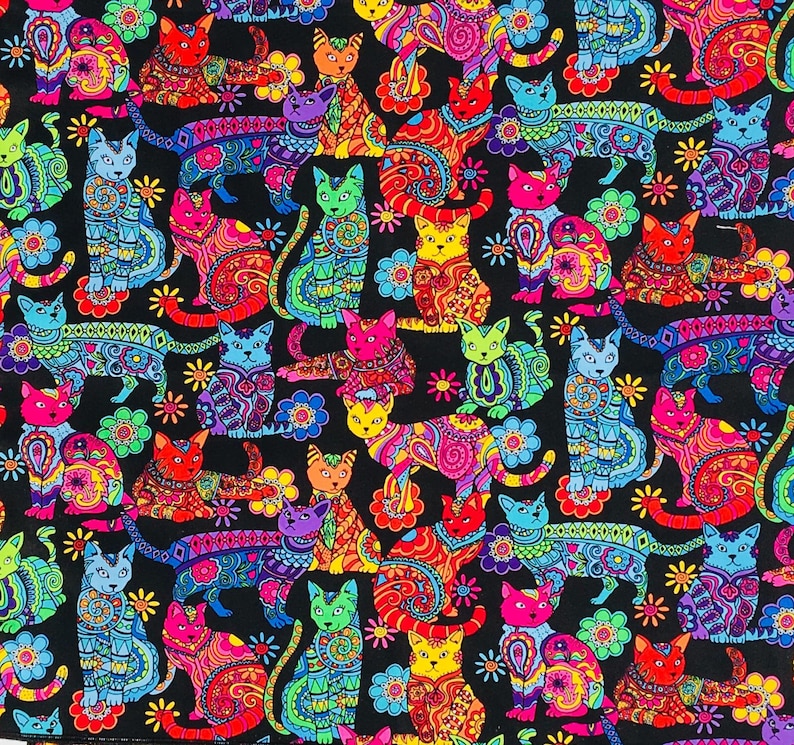 ---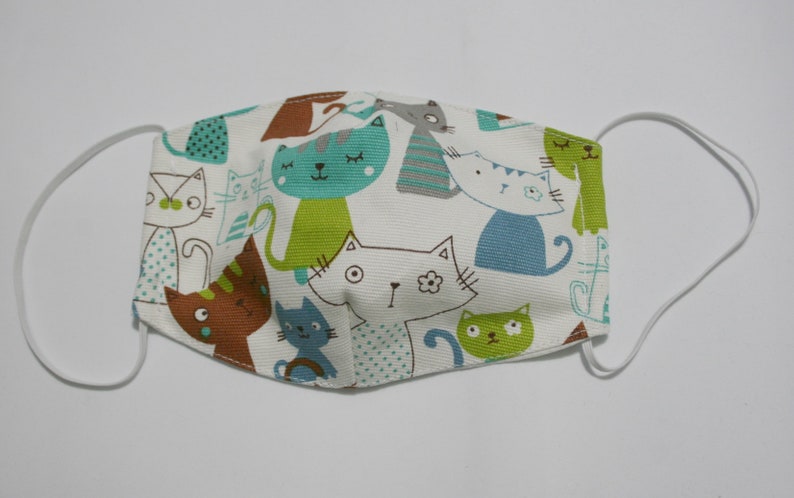 ---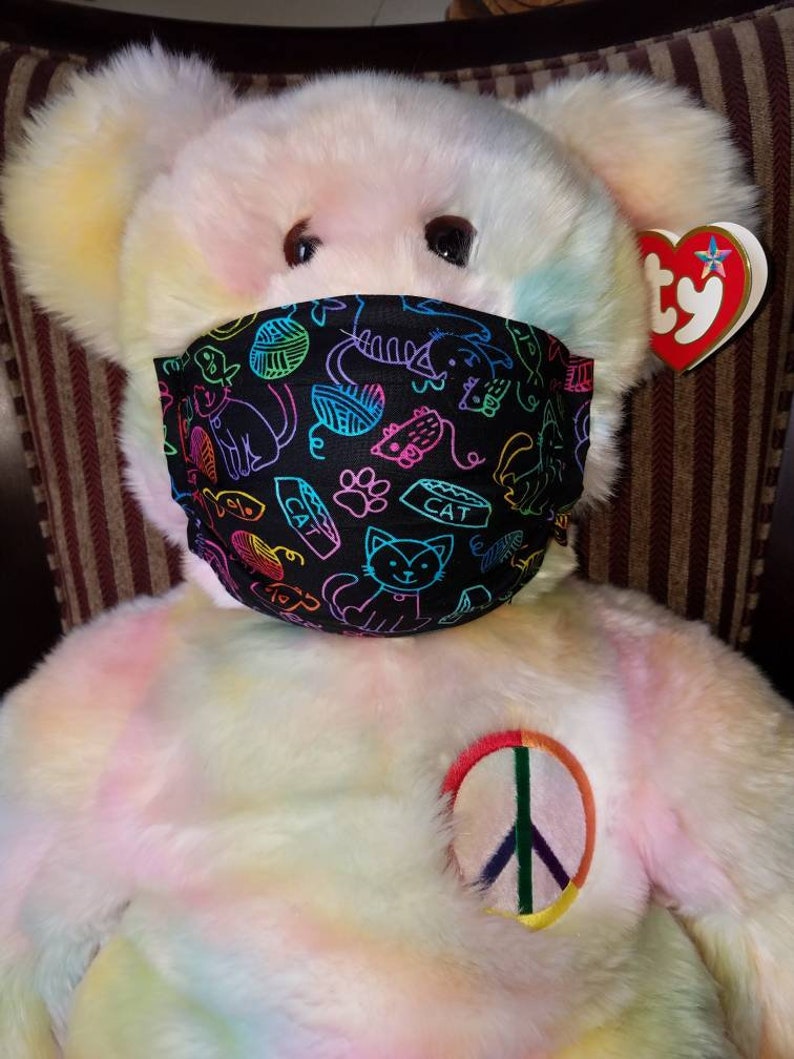 ---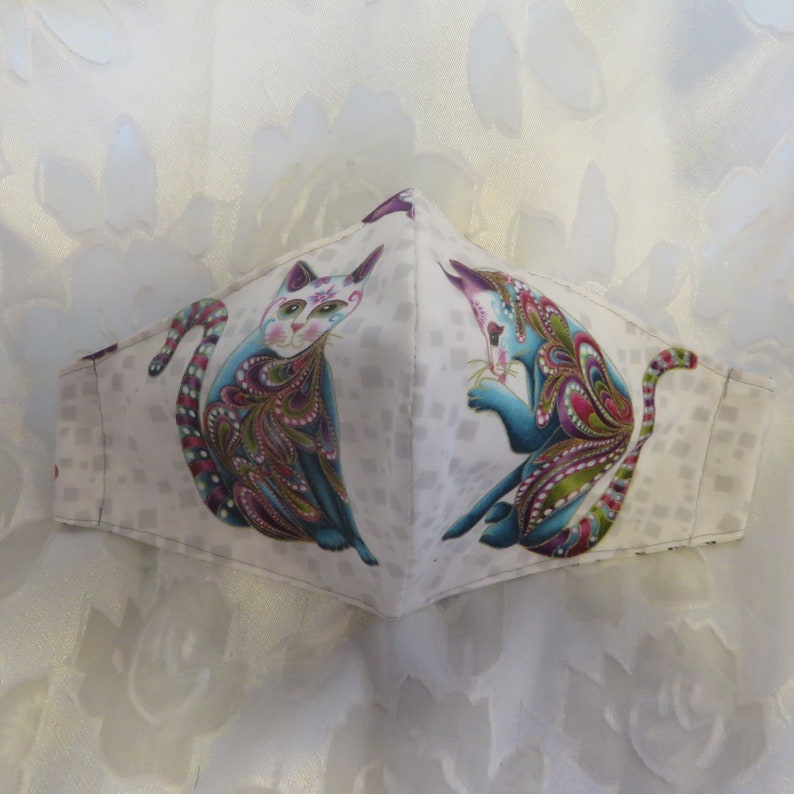 ---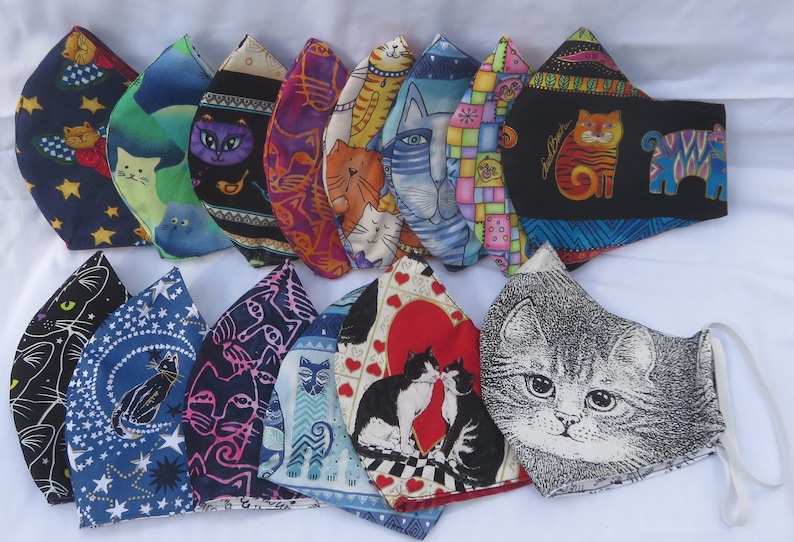 ---
---
Stay safe, be well, and STFAH!