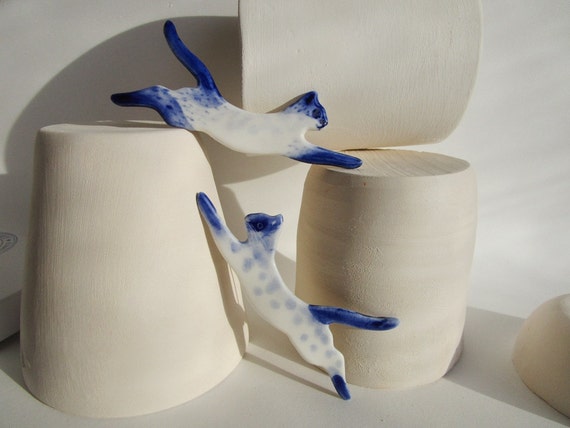 Just when you think that everything in the known universe that can be crafted has been crafted, you stumble upon something like these Delft Blue porcelain cat brooches that will kick cold weather blues to the curb. The artist, Harriet Damave, is a trained graphic designer and illustrator who turned to a ceramic substrate for her work about eight years ago. She lives in Amsterdam with a studio in Den Bosch.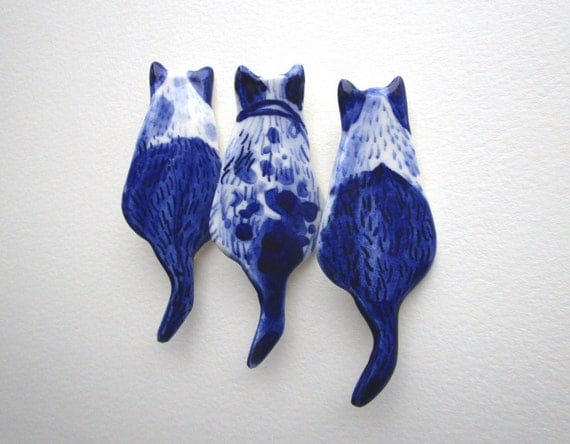 Each hand formed porcelain brooch of a cat is decorated in the traditional Dutch Delft technique using cobalt oxide under glaze and finished it with a strong transparent glaze and firing at high temperature.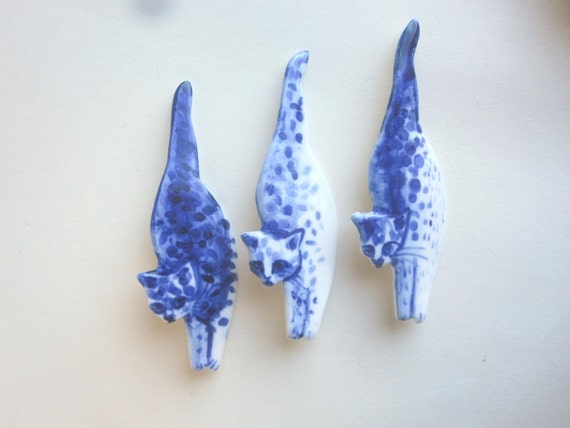 They arrive in a hand stamped gift box with numbered product card.  Most are priced at about $33.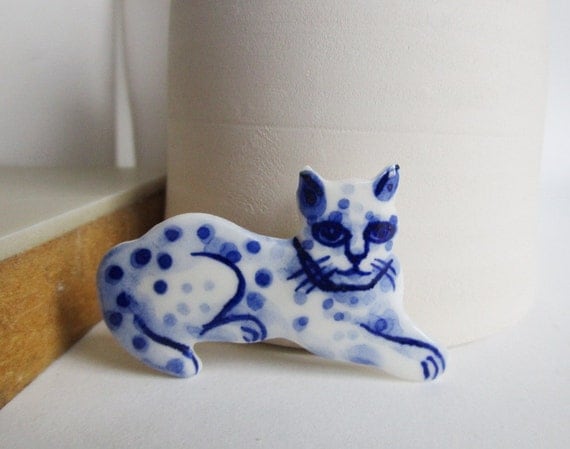 She has a lot of other porcelain non-cat items, too. Visit Harriett's Blue and White Shop on Etsy.