I'm more of a coffee drinker, but I absolutely love teapots that do double duty as works of art. Even better if they're catified!
Here are a few that could almost convince me to forsake lattes for Earl Grey:
---
This Chester the Cat Teapot is $23.09
---
This colorful and cheery Romero Britto cat teapot is….. pricey.
---
This wacky fat cat pot-n-teacup set is about $59
---
$37 for this hand-painted dating apps for open relationships:
---
$50 for a interracial dating oklahoma city set:
---
carbon dating limits, about $55:
---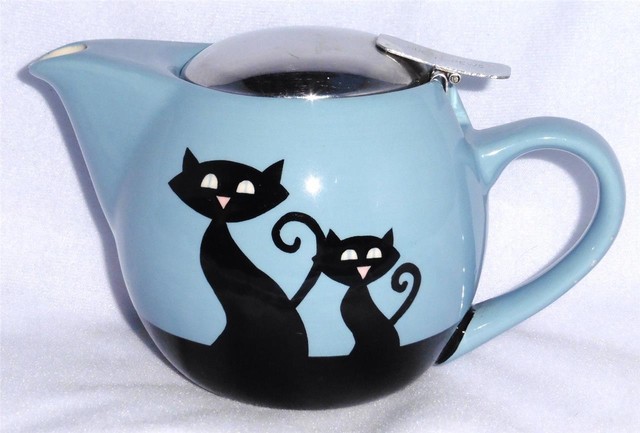 ---
Not a pot, but a tea mug with built-in infuser:
---