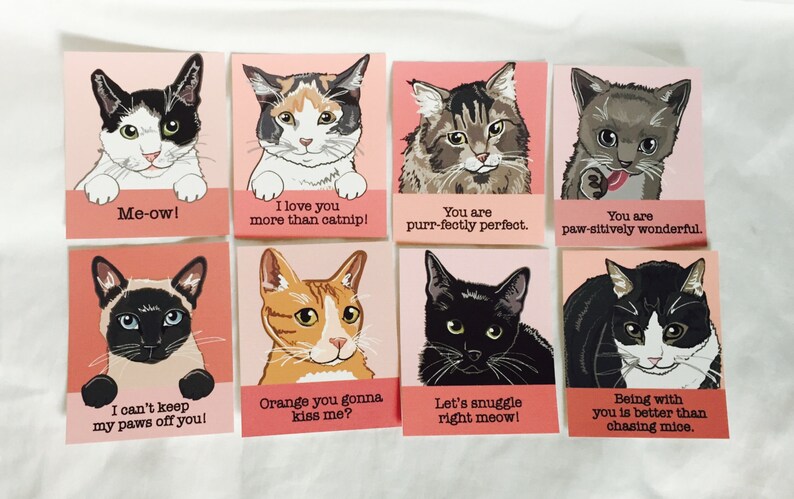 Remember back in grade school when VD came and everyone had to give everyone a valentine? And if you had a crush on a special guy or gal, you'd spend an inordinate amount of time trying to decipher any hidden meaning from the valentine given you by that special someone. I was never anyone's special someone, and frankly, I was just passing the time until the mothers handed out the cupcakes and Sweethearts.
These elementary-school sized valentines are adorb and looking to brighten someone's valentine's day. In this time of covid, you could buy a few sets and leave a valentine on the front steps of each of your neighbors. Unless you have a better idea!
You'll find these in the AfricanGrey shop on Etsy.