U.K. artist Anne Adkins' Etsy Shop, Jewellery FurKeeps, is chock full of sterling silver made-to-order cat jewelry (with some sloths, guinnea pigs and moose thrown in for good measure). She says:
My love to draw animals from childhood all came together several years ago when I began making jewellery and realised the two were a perfect match for each other and for me. A few years down the road and with my designs and ideas developed, Jewellery FurKeeps was born!

I love to capture the cute and adorable personalities of animals in simple and elegant designs which I make using sterling silver. I am often joined in my workshop by my two kitty cats Chloe & Lewis who keep me company, often fall asleep on my chair and also inspire me create new pieces.
Click any image to go to its product page with more info. Enjoy!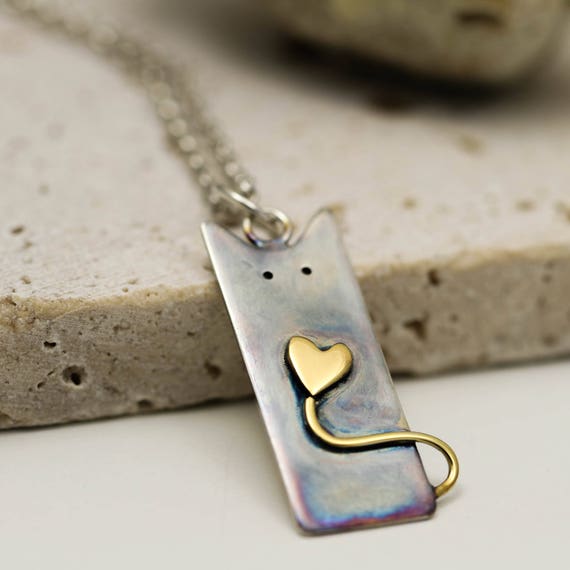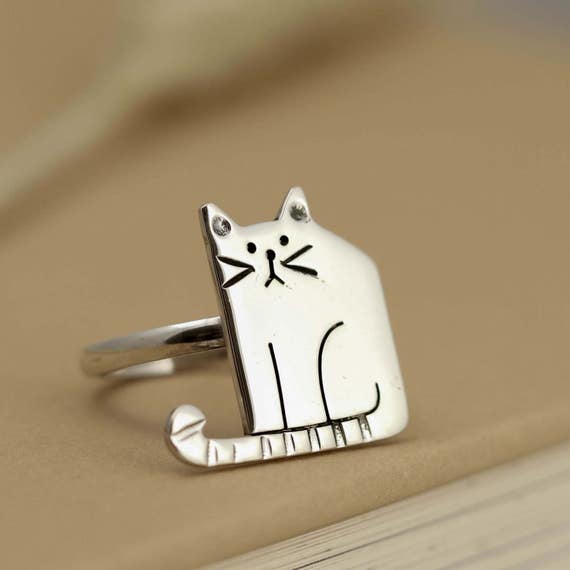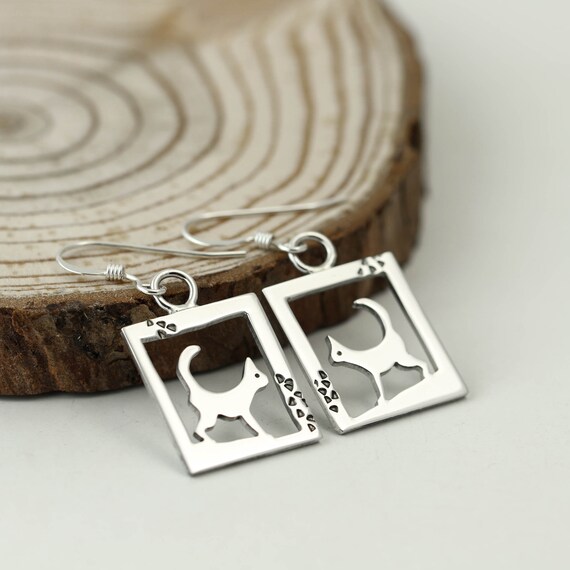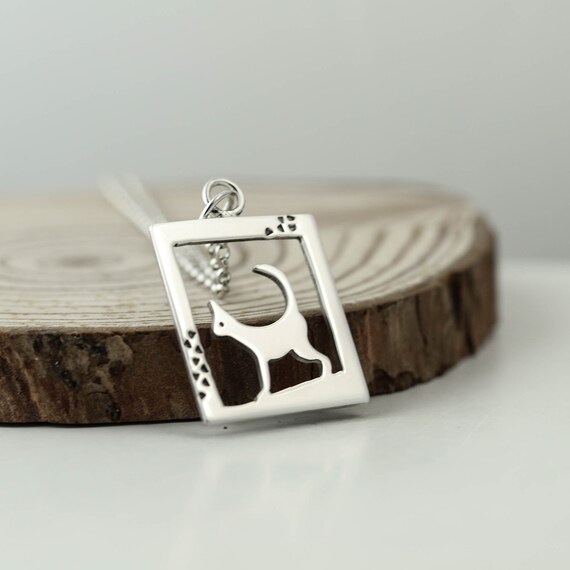 This one has a swinging tail!