If you want to find the purrfect cat bed, you may have to look in unusual places. In this case, it was an Etsy Shop (PoochieofBevHills) that sells dog beds. Ignore the fact that it was designed for little yappy dogs. Or that it's not in Beverly Hills but in Scottsdale AZ. Just feast your eyes on its pinkaliciousness.
It measures 17″W x 28″L x 14″H and it says that it fits dogs up to ten lbs. I'm pretty sure Tripper would want to test that spec. So if you have a tubby tabby, they have a bed that supports up to 25 lbs., sporting faux fur: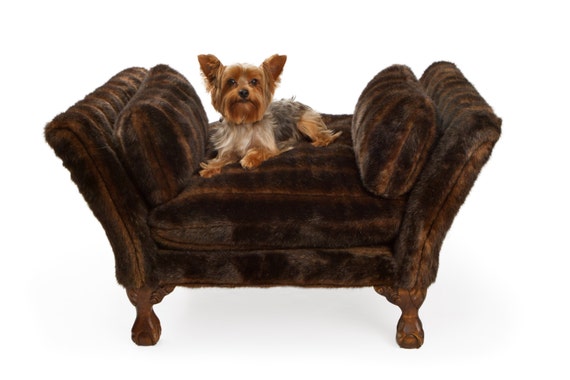 We have a faux fur blanket that the cats cannot be atop of longer than 30 seconds before they start makin' biscuits, so I'm pretty sure you'd have a hard time peeling Fluffy away from this bed.
The pink bed is $135; the faux fur is $400. Both on Etsy.
Related articles across the web