Artist Sandy Mastroni draws from the heart, with her cat, Buddy, snoopervising and giving her pointers. It is a purrfect pairing, enabling Mastroni to create weird and whimsical cat art that can best be described as "Grandma Moses goes to Twin Peaks."
Mastroni says, "I've always drawn people , and funny odd characters. These drawings become art dolls or paintings or wood cut outs. I've spent the last 40 years as a professional artist doing everything from selling through gift shops and catalogs , book cover art to galleries.
I am in my studio every day , painting or sewing, surrounded by too many books, fabric and drawings spilling out of bureau drawers, or I might be in the basement at my scroll saw. My cat " Buddy " is with me , keeping me company. "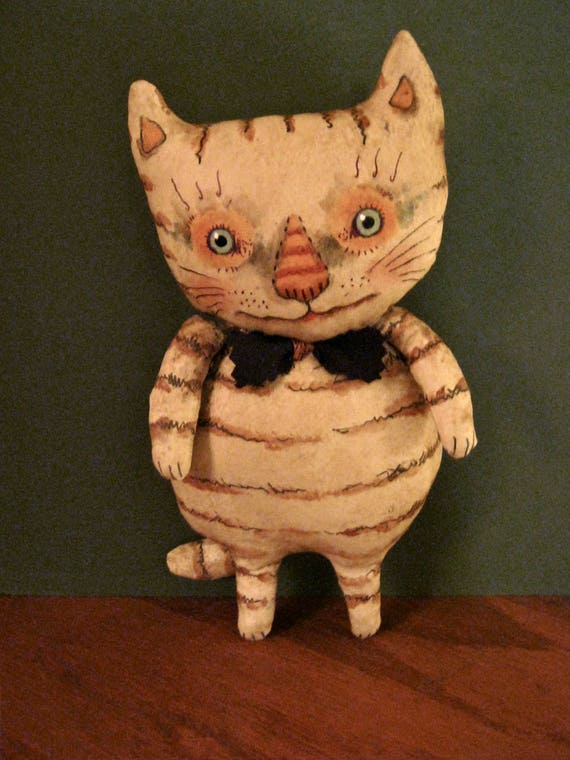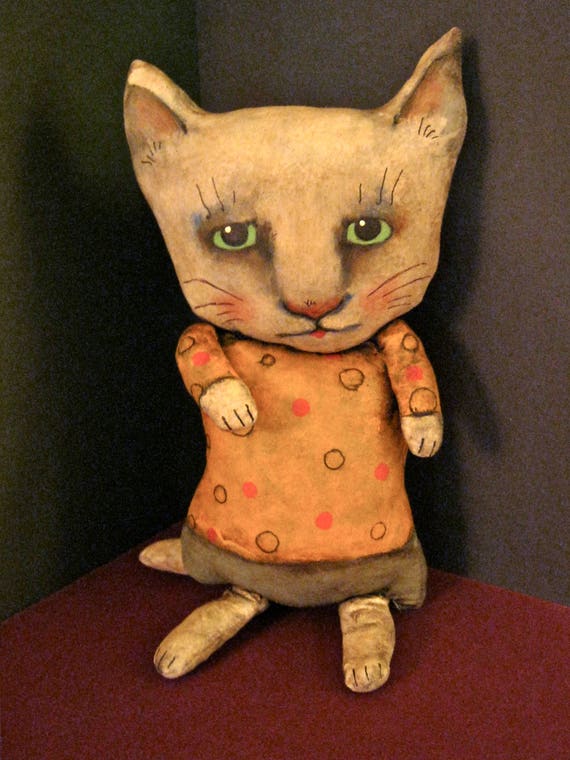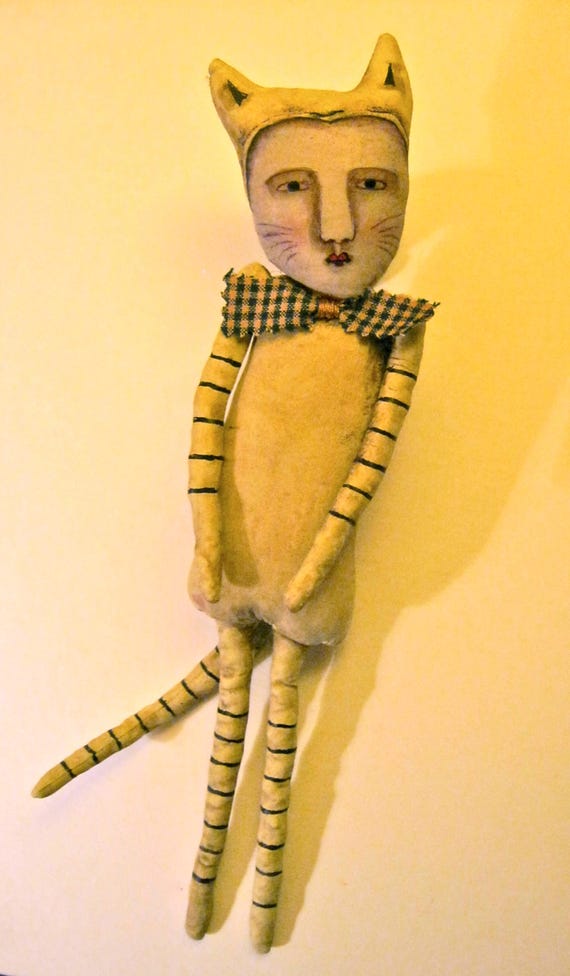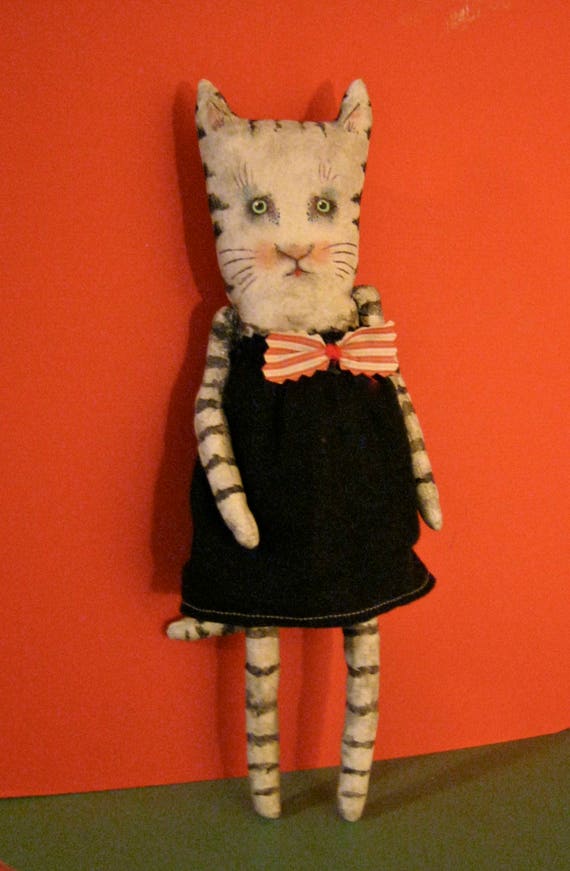 She sells via her Etsy Shop where you can see her entire weirdly wonderful collection!