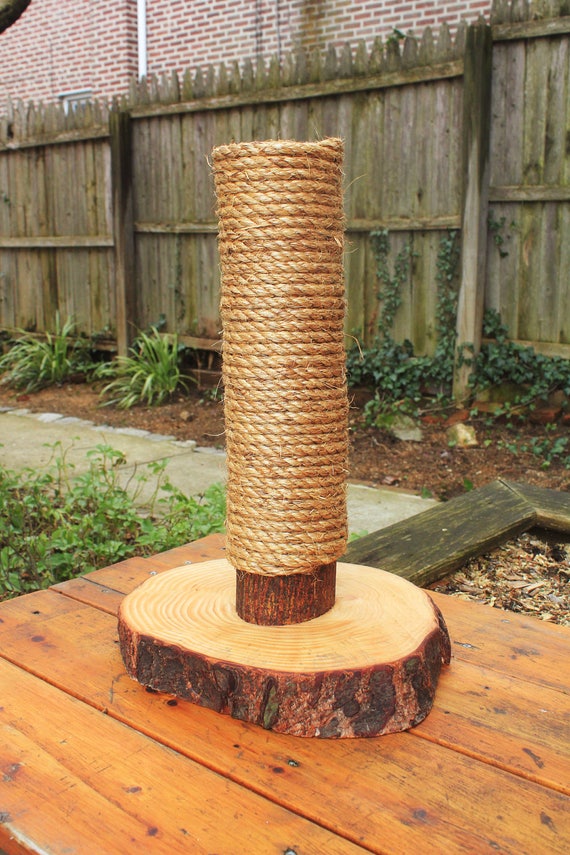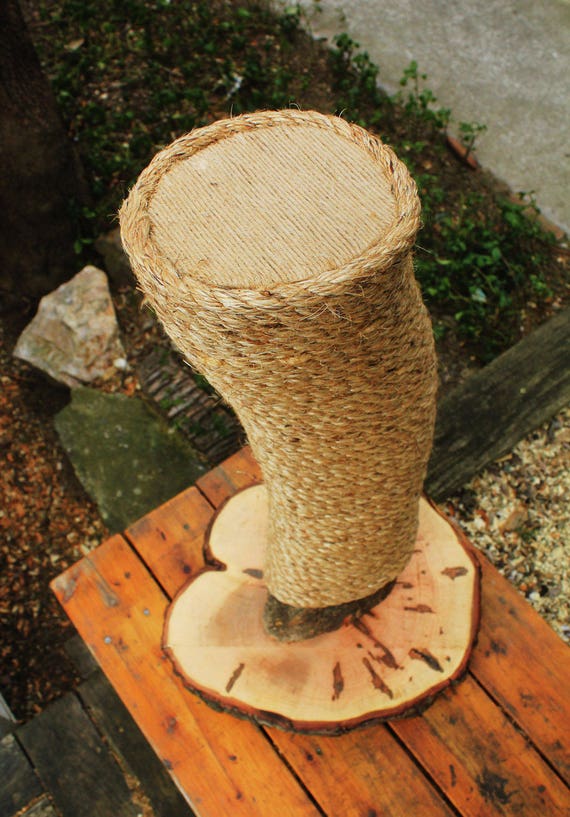 Alexander Hagendorf builds some of the finest cat scratchers on the planet. I'm picky about our scratching posts. They have to sit solid on the floor so that the cat doesn't pull it over atop himself when he goes to scratch. And they should look nice enough that we don't have to hide it when company comes.
Hagendorf's scratching posts and cat trees fit the bill on both counts. The scratching posts are huge and solid. The trees are works of art. All are built to last, well, just about forever.
Hagendorf says:
"I make each scratching post with one intention, and that's to bring humans and our feline companions closer to nature.

"The wood is always sourced locally from the Philadelphia area. I've hauled wood from people's homes in the countryside and in the city. From rough cutting the wood at the site, to wrapping the last strand of rope around the post, I stay fully connected to each piece I make, knowing exactly where the wood came from.

"It's not uncommon for one of these posts to endure 4+ years of heavy scratching, that's because I wrap them with the highest grade manila rope obtainable. Cat claws are sharp, and it takes a very high-density rope made from natural manila hemp fibers to withstand years of abuse. Secured to the post by wood glue, once scratched all the way through it will not unravel. The post can be turned to another side for more years of use."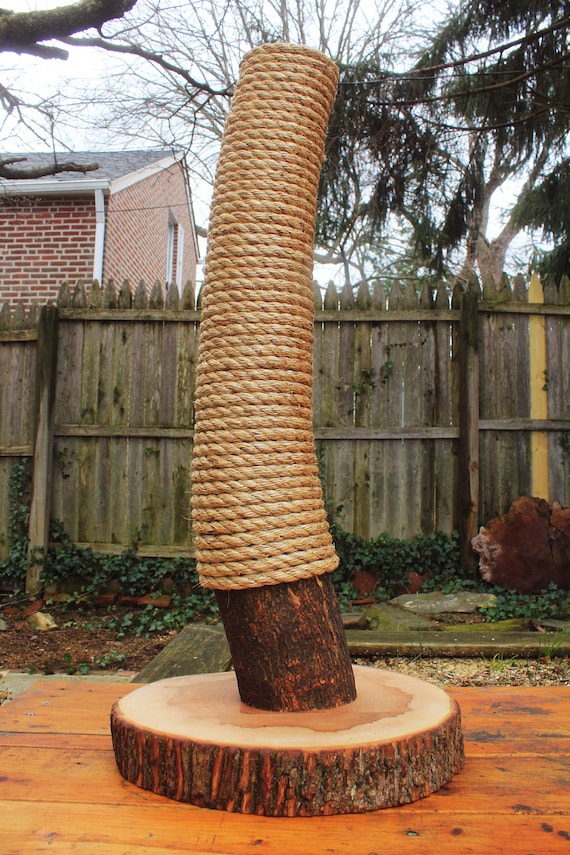 But wait! There's more! He also builds amazing custom cat trees!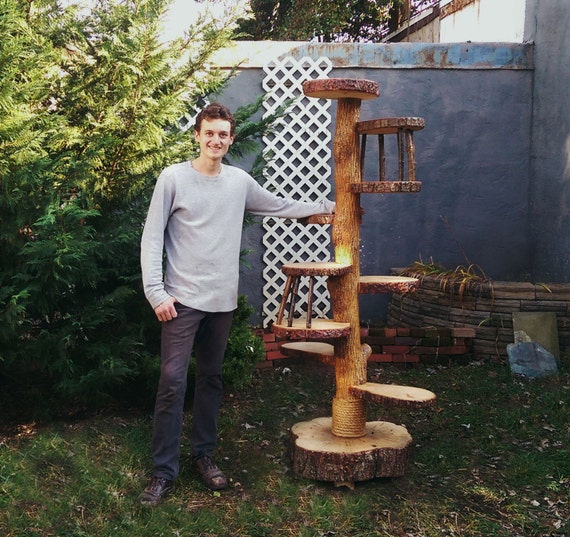 Custom Cat Trees are his specialty. He says, "Customize your own cat tree to bring a piece of the forest into your home. Request a custom order to start the process.  The more detailed your description of what you want, the better. Sending over a little sketch of your idea will be a huge help and expedite the design phase. The beauty of a custom cat tree is that you can customize it exactly to your cat's personality. I specialize in working with raw tree limbs and I can make a cat tree in any style of your choosing. Let me know what would work for you and we can start creating your dream cat tree!"
Depending on the height (you can go higher than 70″!) your custom designed cat tree will probably cost between $500 and $1000.
He'll even work with you to come up with an installment payment plan. You can check it out at his Custom Cat Furniture shop on Etsy.