This Mancat Mancave looks just like sumthing you'd see in a Dokter Soose book. It's got snorkely antennuh protooberunces that spring frum a wimzikle pod in a brite shade of oringe.
This is a purrfect mancat mancave for the mancat hoo needs a kozy little haven for sexy times with a speshul vixin. The snorkely antennuhs are fun to play with and I think the surfiss wood be grate fur good long skratches and talon sharpening.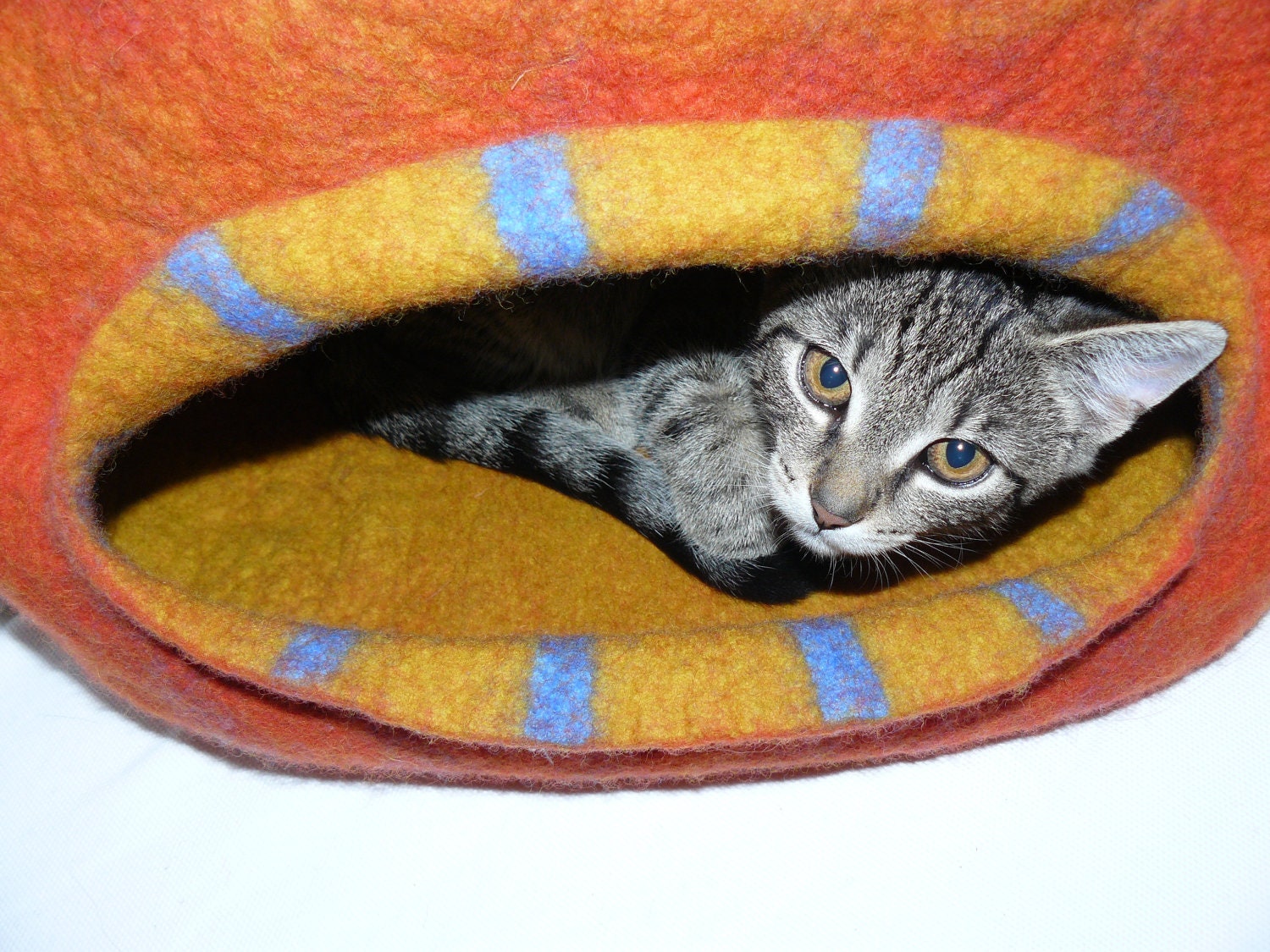 It is $145 frum MajorLaura on Etsy. Hand washable.