As I've mentioned before, Louis Wain was the original cat illustrator. He started out drawing nekkid cats, then migrated to dressing them up with clothing. Like the "Mainzer Cats," his illustrations often show frisky felines engaging in some tom foolery.
Although originals of his work are hard to find (and afford), you can get decent prints on sites like Etsy that won't break the pant. Here are a few of my favorites: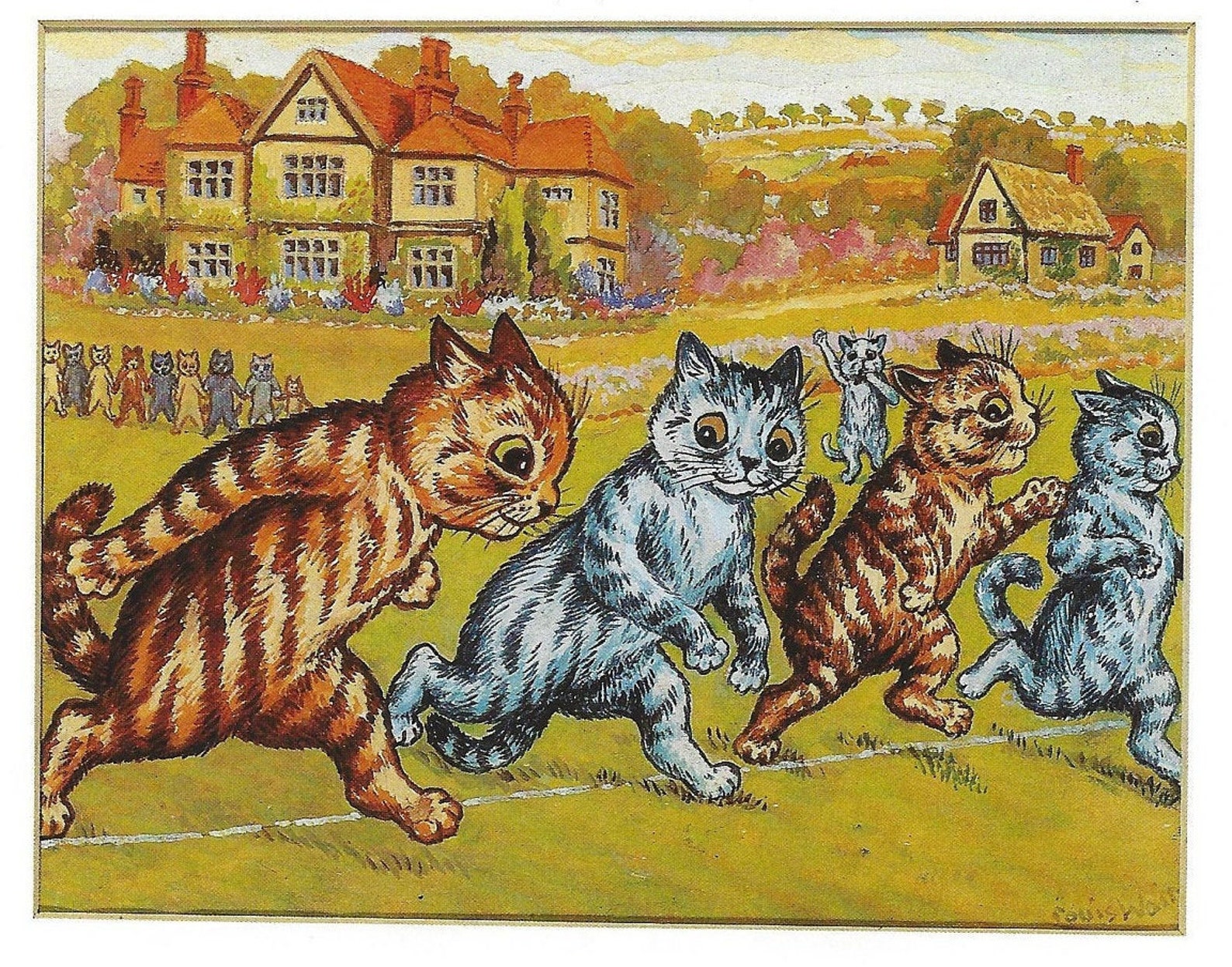 ---
This next one made Bernie Sanders cry (or at least I imagine it did). Losing one's mittens can be heartbreaking.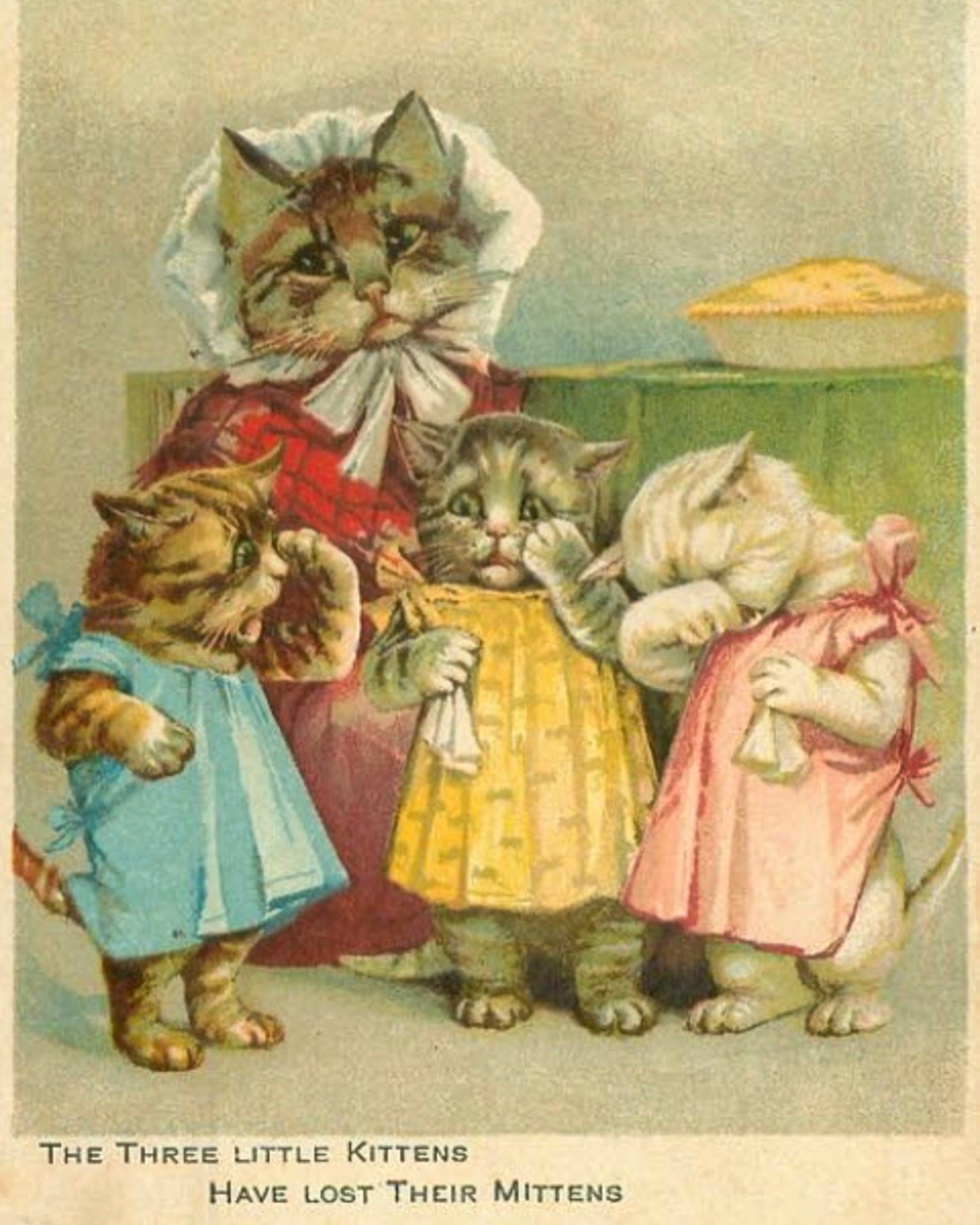 ---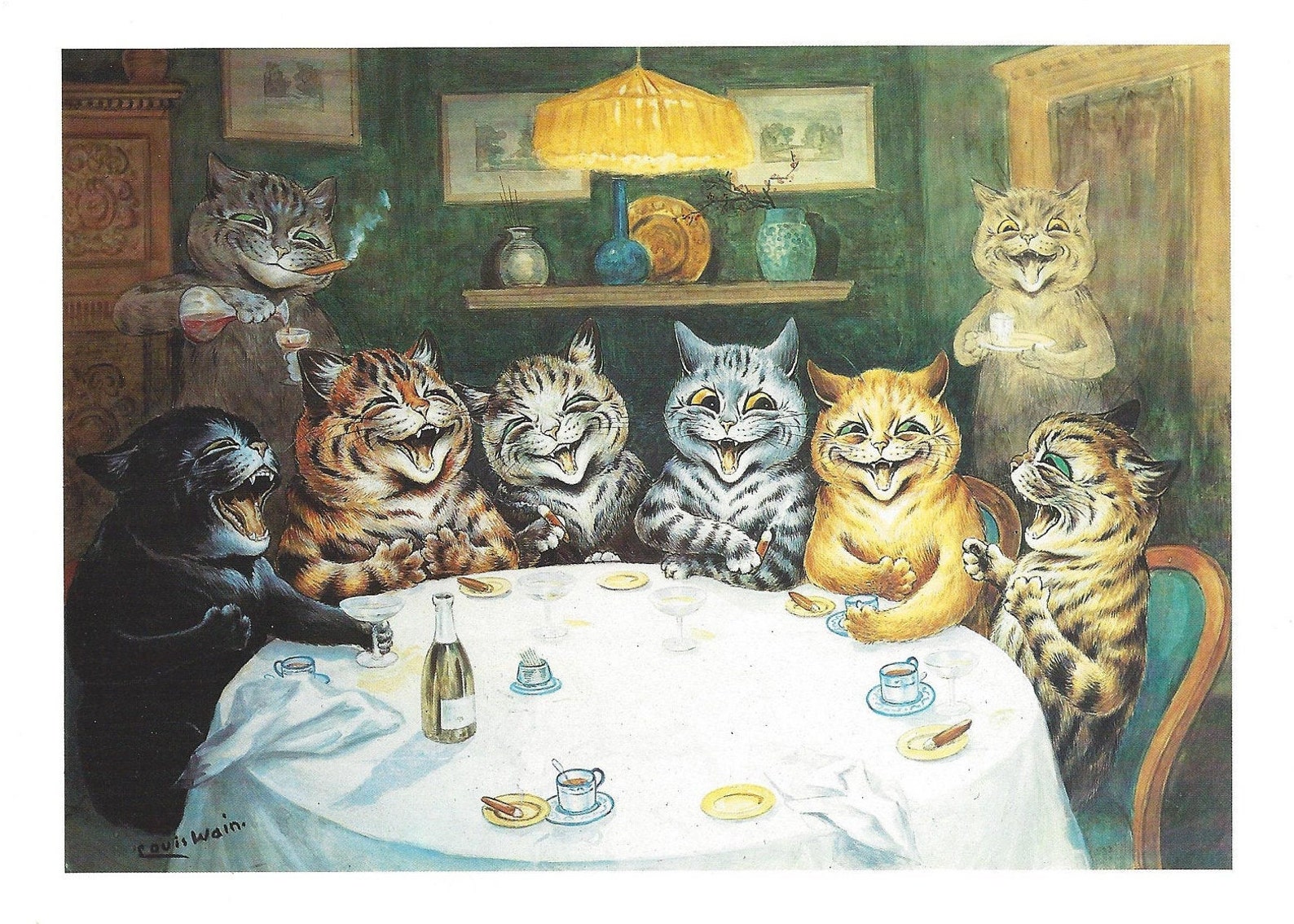 ---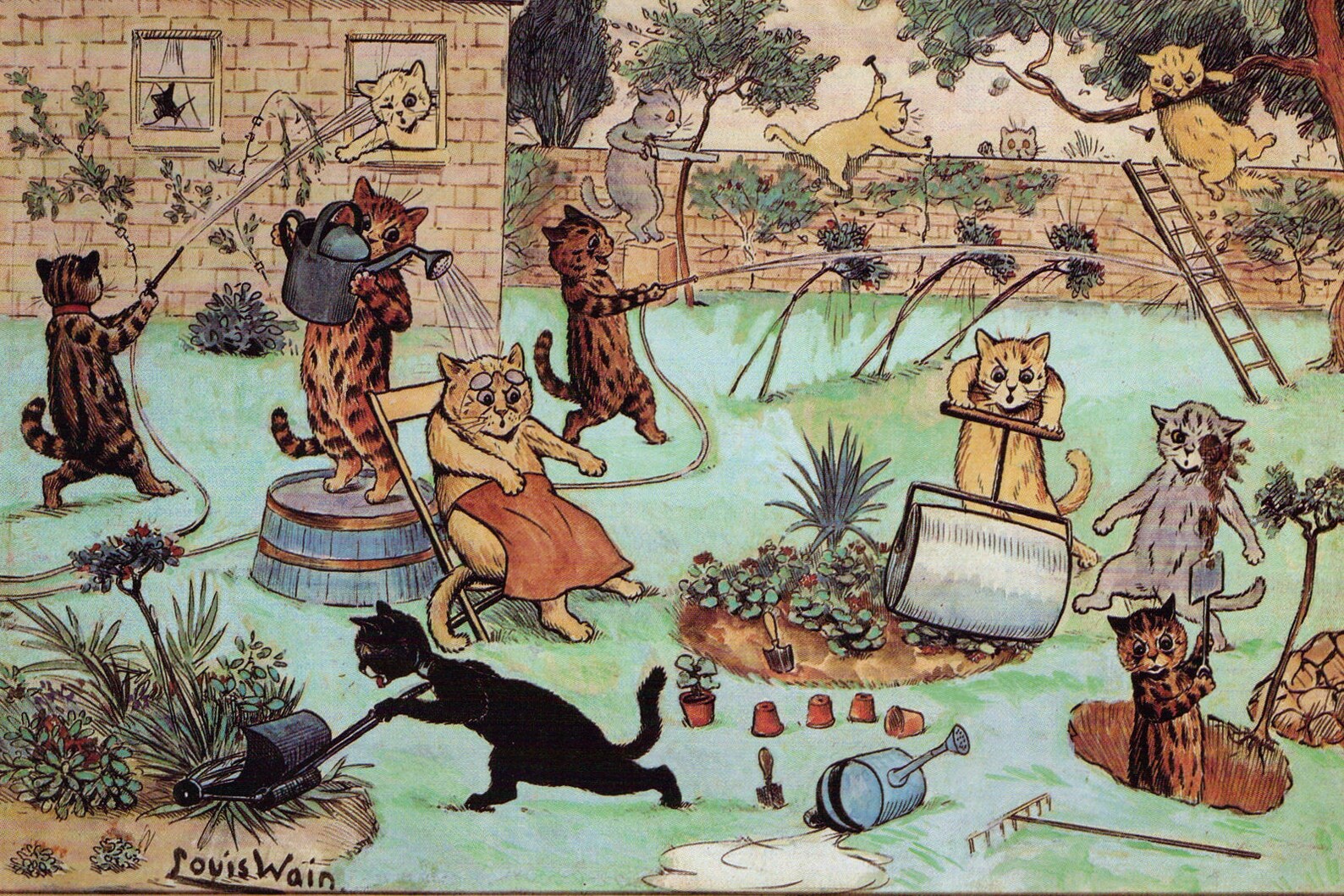 ---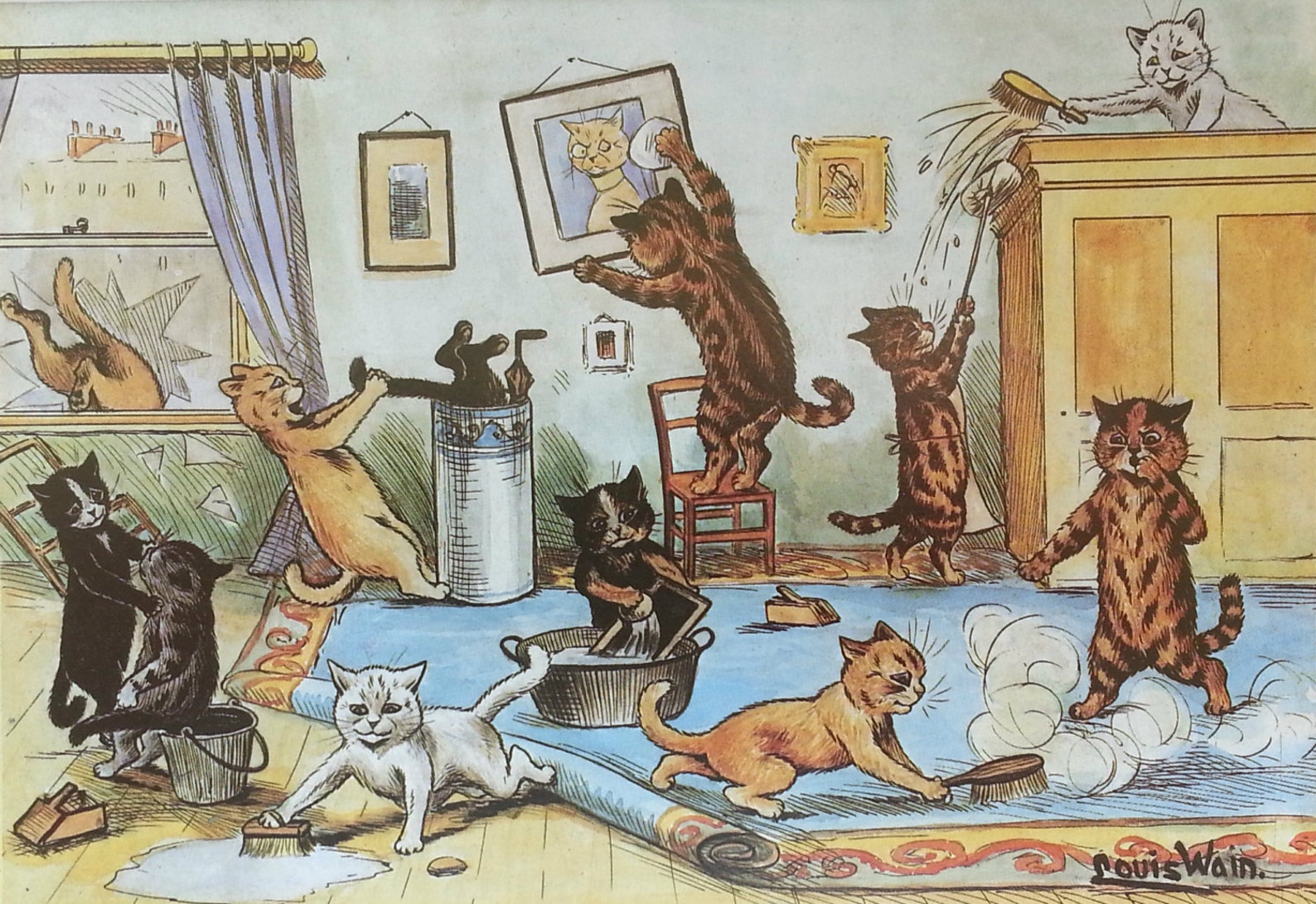 ---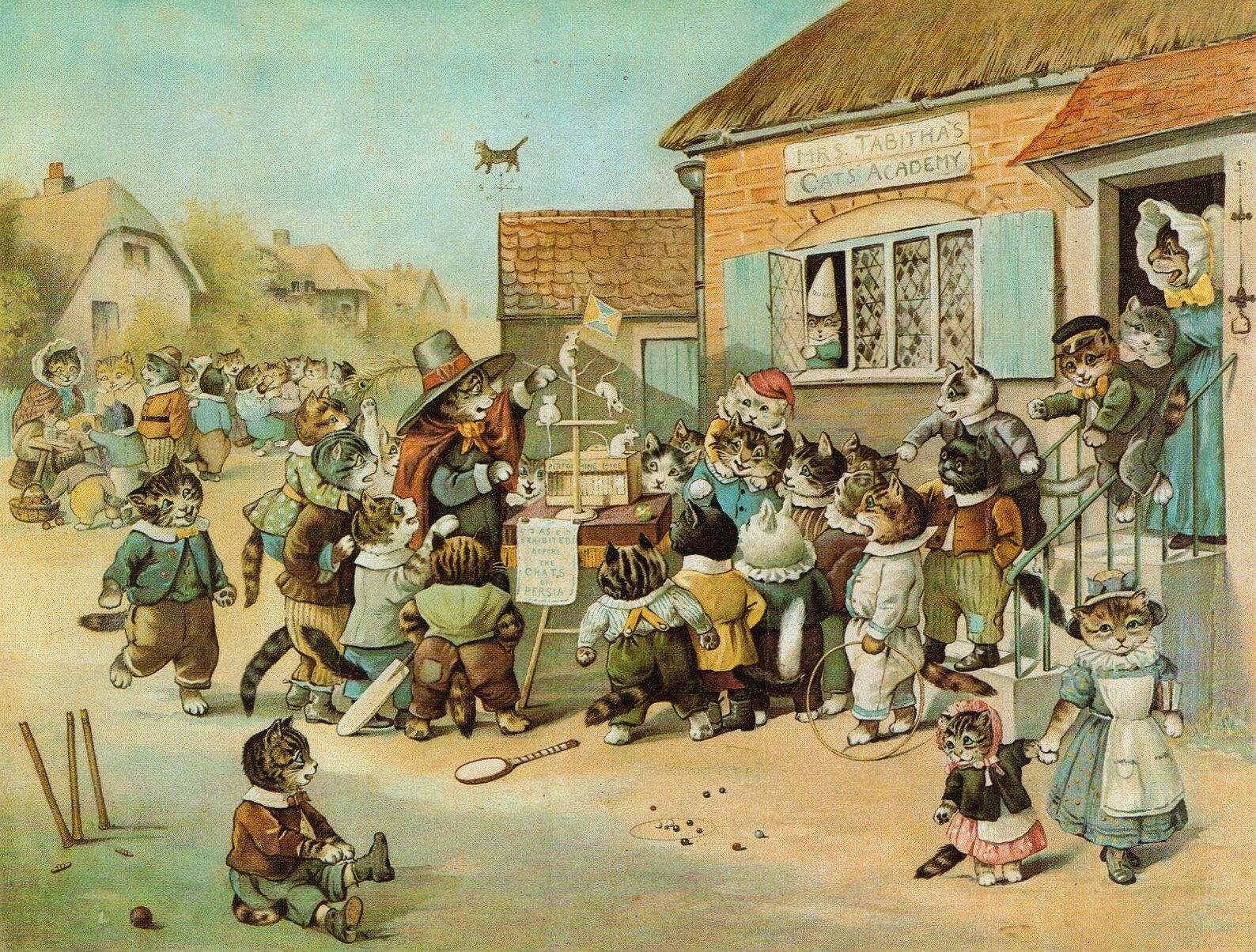 ---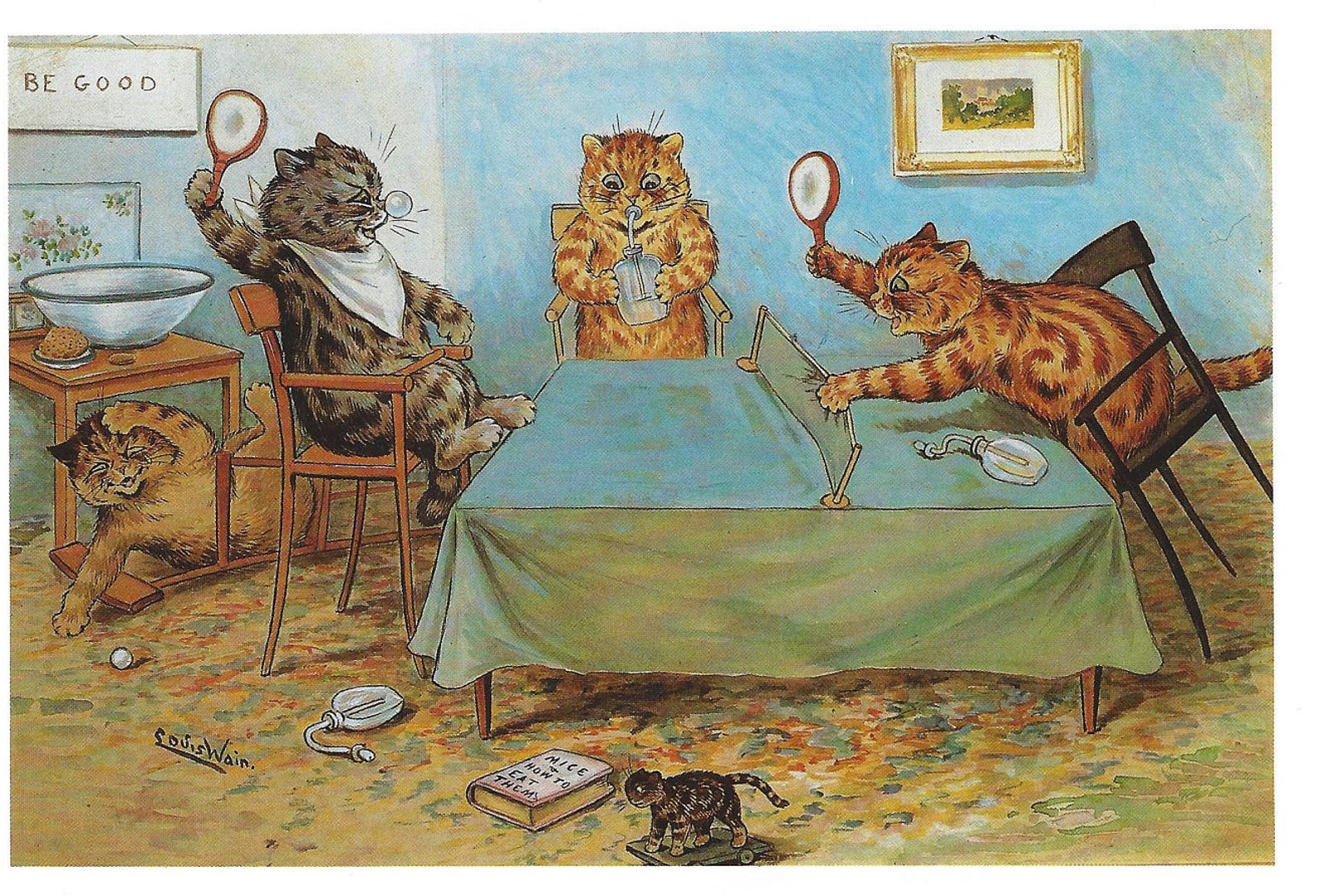 ---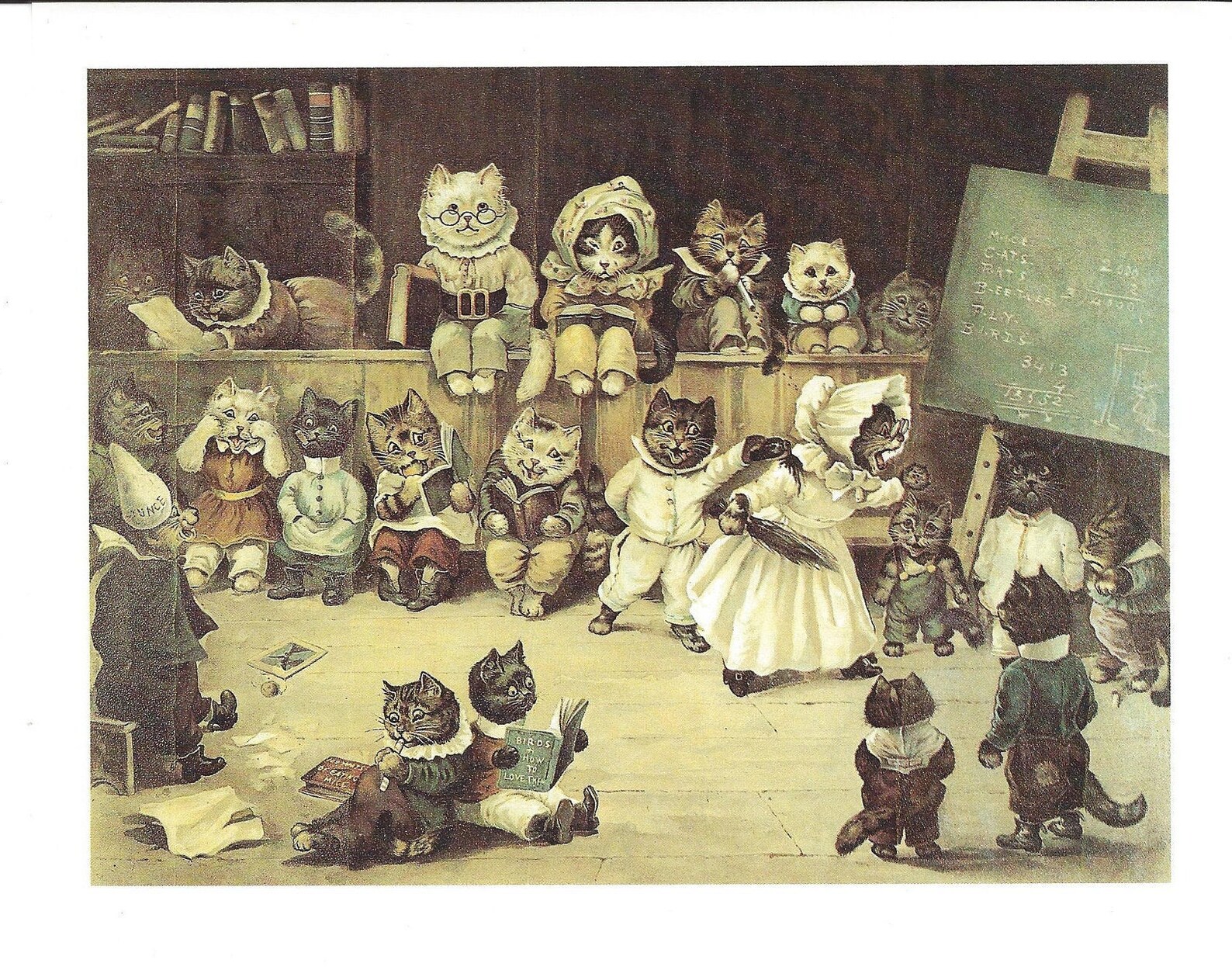 ---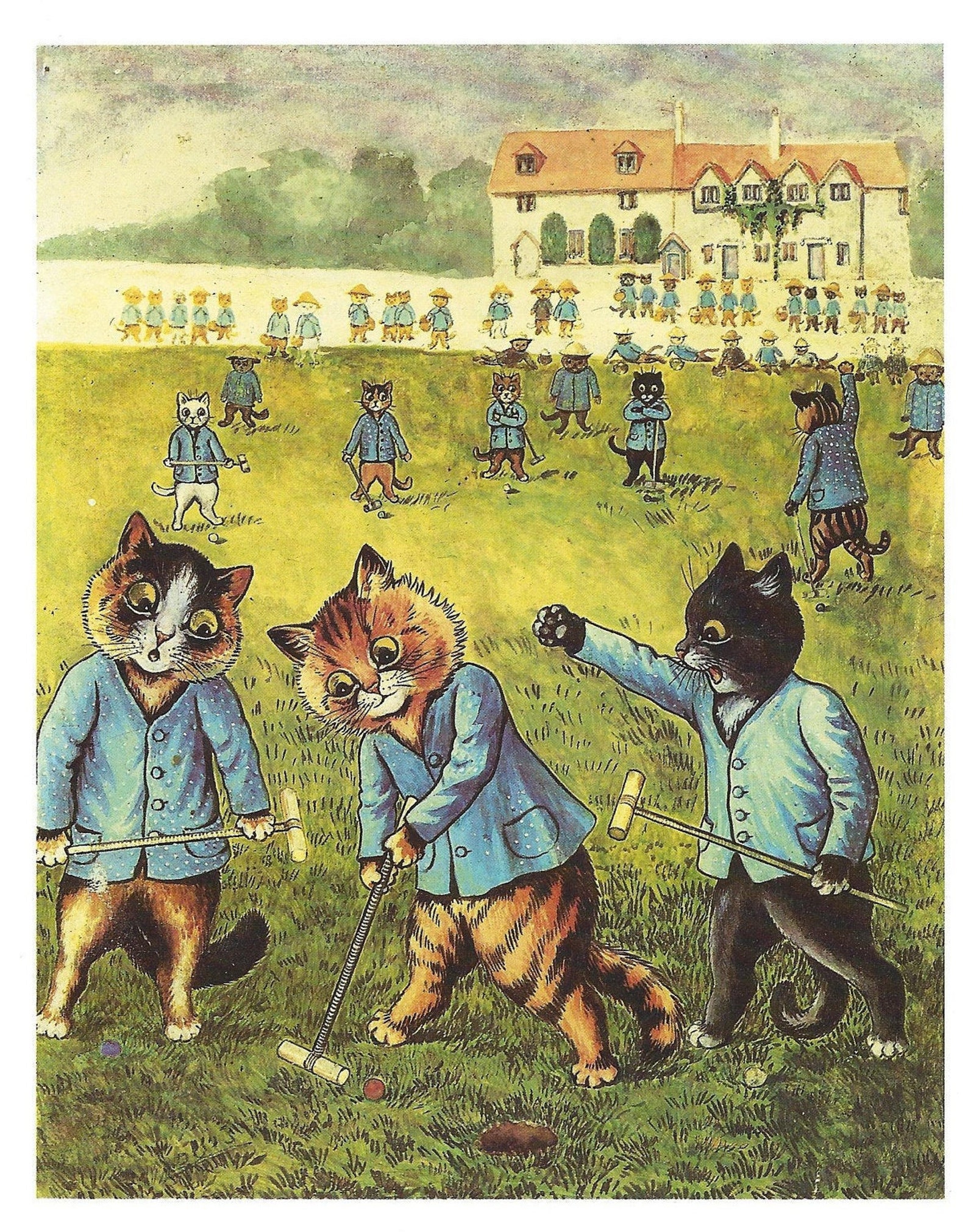 ---